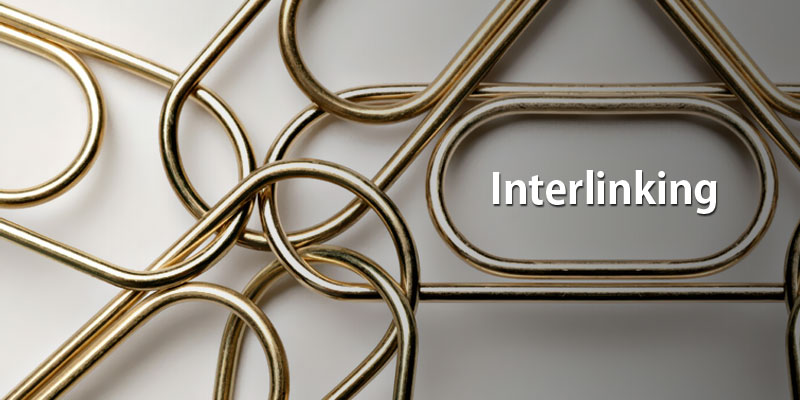 People these days are putting so much emphasis on Off-Site SEO, they try many methods to build Backlinks, Drive traffic and Blah Blah. But always forget that there is another part of SEO which is On-Site Search Engine Optimization. I have seen many Bloggers who really don't wanna put any efforts on On-Site Factors. And that's where they make mistake because this tiny part of SEO has Huge factors which can make or break your Blogging Career. In my thinking these are as important as Building High Authority Backlinks.
When I talk about this On-Site Search Engine Optimization, some of the main factors which come to my mind are Proper Usage of Keyword in formatting Tags, image optimization, attractive description to Increase CTR, and the most important Blog Post Interlinking.
Now, I will not explain each of these here because every topic deserves a separate post. So, Today I will go with Internal Linking which I feel is the most important part of SEO. So, let's begin the explanation why you should Interlink your Blog Posts?
Also Read: Boosting Your SEO a Couple of Very Effective Ways
Why Blog Post Interlinking is Important?
When we talk about Interlinking, the majority will say it is Good for SEO because it passes Link juice from one post to the other and maintain Page Rank of Internal pages. It also helps search Engines Index your Website Faster. Additionally, a proper usage of Anchor text while interlinking Blog posts can certainly help you rank well. But the list doesn't end Here, there are a few more benefits of Interlinking which I shared in the below given points.
#1  Engage Readers
Internal Linking help you engage your readers deeper into your Blog and also help you explain a single topic many different ways by Interlinking multiple posts with each other. But always remember to include only related links because Unrelated links in posts look bad and can be treated as garbage. For Example, If your Reader arrived to Learn something about SEO and you included a link of the health post in that SEO article, then, there are more than 100% chance, the Reader will not open that Link.
#2 Reduce Bounce Rate
You must have heard this word, but still let me explain. When a user arrives at your site from search engine and Hit back button after reading just one article is bounced traffic and the total percentage of Bounced traffic is called bounce Rate.
These days Google takes this point very seriously while calculating rankings because it helps them understand Websites or Blogs Content quality. So, you must implement Interlinking to reduce Bounce Rate of your Blog as it will certainly help you rank better.
#3 Increase DA, PA
You know what is DA, PA? OF course you know as DA(Domain Authority) and PA(Page Authority) are the main factors in consideration of Website Trust. A good DA and PA help you build lots of trust among Readers and also Advertisers. Additionally, It also helps you Rank  better in search engine, especially Google. So, put more focus on Internal Linking from now Onwards.
Effective Ways of Internal Linking?
Write Great Content and include a maximum of 6-7 links in a post.
Alter Anchor Tex regularity because using the same text many times will be considered as spam as Google looks it as a way to manipulate search Rankings.
So, that's it for today. If you still have any confusion feel free to ask via comments.