Cyber and data security have become important considerations for organizations around the world. Data breaches have become more common, and new regulations, like the EU's General Data Privacy Regulation (GDPR), have been developed to help prevent them. As a result, organizations have been well-motivated to take the steps necessary to protect their systems and sensitive data.
Most businesses have made the Internet a core component of their business. It serves as a valuable source of valuable data, and an organization's website has become the visible face of the organization. With a great deal of interactivity available on webpages, customers are able to manage their business with an organization entirely online.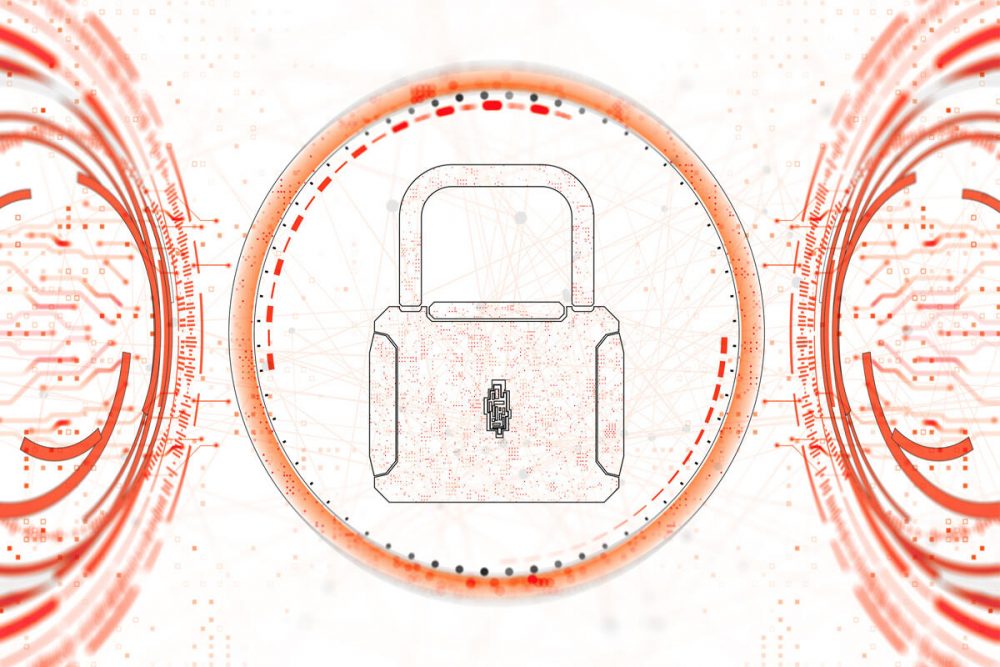 However, the web applications developed and deployed to allow this is a common target for cyber attacks. The value of these systems makes protecting them a high priority, and different cyber defense solutions have been developed to accomplish this. One of the most valuable of these solutions is the web application firewall (WAF).
What is a WAF?
Web application firewalls (WAFs) are specialized cyber defense solutions designed to protect an organization's web applications from attack. Web applications are a common target of targets due to their unique position in the enterprise network. They are exposed to the company's customers via the Internet but often are also connected to the organization's databases. This link between the user and the sensitive databases enables customers to use the web app to interact with their own account, but it can also open the organization's backend systems up to attack.
Web applications are software, and software commonly has errors. Programs are written by people – and nobody's perfect – so these programs have bugs. If these bugs turn out to be exploitable vulnerabilities, web applications can be vulnerable to attack.
Web application firewalls are designed to protect web applications against common attack vectors. Many of the most common attack vectors against these web apps (SQL injection, cross-site scripting, etc.) are well-known and recognizable. A well-designed web application firewall can make a huge difference in an organization's network security by closing the holes left in their web applications.
The Global WAF Market
Web application firewalls (WAFs) are a critical component in protecting organizations' web presence. As a result, the global market for WAFs is extremely healthy. In 2018, the global WAF market was valued at $2.6 billion, with expected growth to $6.89 billion by 2024. This represents an expected CAGR of 16.92%.
This expected growth rate represents the overall expected growth of the WAF market; however, faster growth is expected for large organizations. Within the range of 2017-2023, large enterprise WAF usage is anticipated to have a CAGR of 20.0%.
Currently, the WAF market is rather fragmented, with many leading companies offering WAF solutions. As a result, competition is fierce, and these providers are working to expand their client base by offering new features in their solutions. With the expected growth of the WAF market and increased reliance of enterprises on web applications, this is anticipated to continue.
Shopping for a WAF
But what does this mean for those currently shopping for or considering a web application firewall? The lack of a monopoly in the WAF markets means that there are plenty of options to choose from, and an enterprise would do well to inspect their options before making a selection.
The basic functionality of a web application firewall is to identify and block common web application attacks like cross-site scripting and SQL injection. However, leading WAF providers go beyond this and offer a much greater range of potential options.
One feature worth considering is dynamic application profiling. WAFs with this functionality has the capability to learn how a web application functions under normal use, building a baseline for legitimate operations. This baseline can then be used as a point of comparison for future traffic, and the WAF will alert on any anomalies believed to be an indicator of an attack.
This anomaly-based detection capability works as a perfect complement to the signature-based detection of the traditional WAF: signature-based detection can identify known threats while anomaly-based detection identifies novel ones. When shopping for a web application firewall to protect your organization, it's important to consider all of the potential options and pick the one that best fits your needs and can provide the most comprehensive protection for your web presence.
The Future of the WAF
The Internet is not likely to go away anytime soon, and, as a result, neither are cyberattacks. As a result, organizations need to take responsibility for their own web security and take the necessary steps to protect their business. As web applications are some of the most visible parts of an organization's web presence, protecting them is a high priority.
Deploying a web application firewall (WAF) is an important first step in protecting your web apps. The market stats seem to agree with this, as the WAF market is expected to grow an average of 16% year over year. As data becomes more valuable, protecting the applications that have access to it is a priority.
When shopping for a web application firewall, it's not the time to go for the least expensive option. The difference in capabilities between the market leaders and the standard WAFs is significant. Investing in a good WAF can mean the difference between an attack resulting in a business-ending data breach and a line in your WAF's log of blocked attacks.