Home decorating shows and the internet have provided this generation with much inspiration in home design. Gone are the days when interior decorating is only for professionals.
More and more people are deciding to take the DIY route. Expressing your personality through your homes is a fun and exciting journey.
One of the easy ways to spruce up a home is through window treatments. Windows are the star of every room, and it deserves all the attention and protection. Blinds are the best kind of window treatment.
Before you search for "next day blinds near me" on your browser, check the following factors first so you can make the right choice.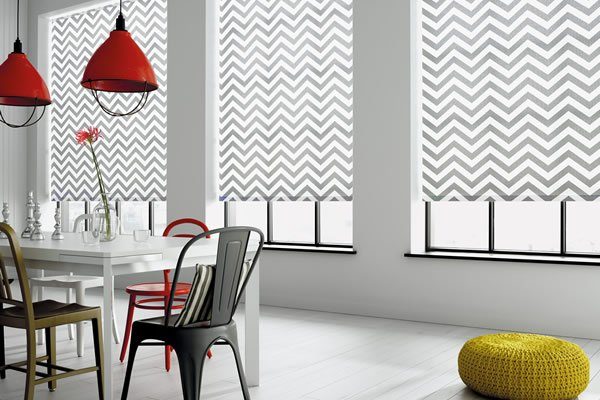 When you have everything, you can order online and have your blinds delivered at your doorstep the next day.
1. The Needs of the Household
You must consider who will be using the blinds the most. If you have kids and pets in your home, it is not advisable to install blinds that have cords and chains since they are considered safety hazards. Motorized blinds are the best fit for your lifestyle since there are no dangling cords to worry about. It is also easy to control it with the touch of a button.
If the family are avid movie fans and enjoy watching in the comforts of a media room, then choose blinds that block off light totally like roller blinds.
2. Your Decorating Style
Your choice of blinds reflects your style. You may be excited to look up "next day blinds near me," the moment you decide to decorate your home.
But you need to evaluate what look and feel you want to achieve. There is no exact rule of thumb. Self-expression is the top priority.
For every type of blind, there is a similar design aesthetic that it evokes.
For example, wooden blinds are perfect for a rustic and cottage-like vibe, and aluminum blinds in gray and white sets the tone for a modern -industrial home.
3. The Type of Windows You Have
The type of windows in your home will dictate the size and type of blinds you choose to install. Consider the opening mechanisms of your windows and their sizes. Carefully get the exact measurements, especially when you are ordering online. Also, determine the kind of mount that you want, whether it is inside or outside. It can get influenced by window casings, window sill ornaments, and handles.
Remember, outside mounting makes the window appear larger while inside mounting gives a minimalistic look.
4. Privacy and Light Control That You Want
The blind will dictate the amount of light that will pass through and the privacy level of your home.
Roller blinds, for example, block out sunlight completely. They are great for bedrooms where you want uninterrupted sleep.
Venetian blinds, on the other hand, are perfect for living areas.
With the tilt of its wand, you can go from visibility to complete black-out in a matter of seconds.
5. The Type of Material That A Room Requires
Choose the material that is suited for the room and the daily activities that happen in it.
For example, bathrooms and kitchens are considered wet zones, so choose blinds that are water-resistant and easy to clean like PVC Venetian Blinds.
Now that you know what to consider before buying blinds, you can safely make a perfect choice. Bear in mind that these will be the focal point of your home, so choose wisely.