Being in any type of auto accident is an extremely scary and life-changing prospect. Getting into a motorcycle accident is even scarier, as motorcycles typically offer less protection to drivers.
Due to this, motorcycle accidents can be quite serious, and it may be difficult to determine the best course of action after getting into one.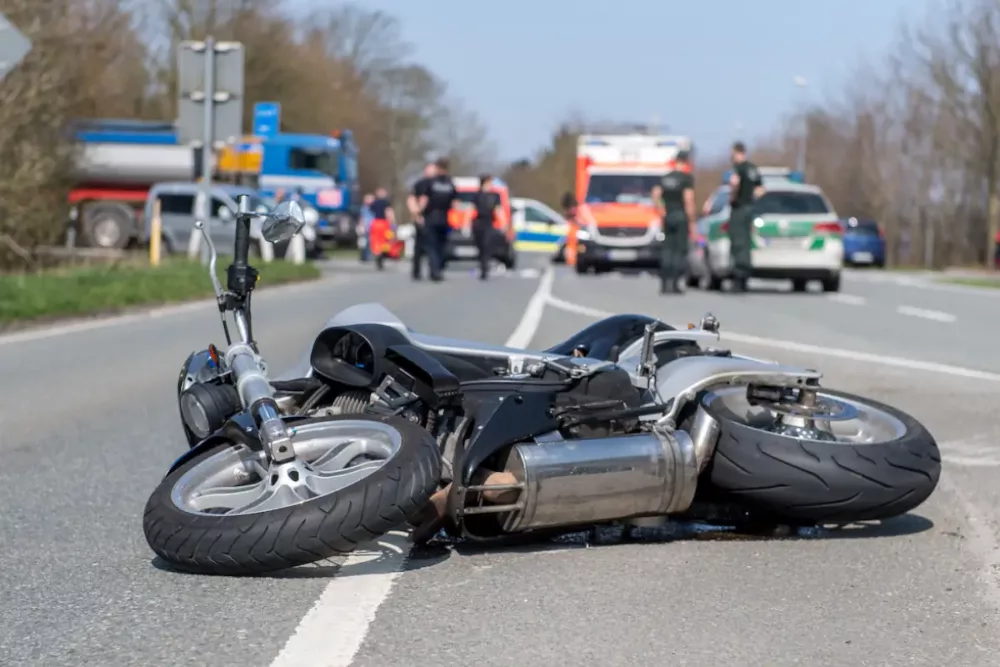 Thankfully, there are some steps you can take that make getting through a post-accident situation much more manageable. If you ever find yourself in a motorcycle accident, here's what you should do.
Alert the Authorities.
One of the first things you should do after a motorcycle accident is alert the authorities. When the authorities are alerted, police can come to check out the situation and file a police report. In addition, any required emergency vehicles like ambulances can be alerted as well. A police report will be filed, and you should get a copy of the filing. A police report will be vital when it comes to dealing with insurance claims, and may even help if the case ends up going to trial.
If you didn't receive a copy of the report and the accident happened in TX, you can easily access the Texas crash report online. All you need is some of the collision's basic information and your license plate number.
Gather Documents and Evidence.
Immediately after the accident is the best time to gather evidence. First, you should gather the insurance and contact information from the other parties, allowing you to deal with insurance at a later time. Additionally, if there are any bystanders or witnesses for the accident, try getting their contact information as well because their testimonies could prove valuable down the line. Finally, take plenty of pictures of the accident. These photos will help illustrate what happened in the accident and can help determine liability in the future.
Get Checked Out.
Your health is one of the most important things to take care of after a motorcycle accident. If you are critically injured or have some type of serious injury, then you should seek medical help before doing anything else. Your health should come first. Even if you are uninjured, you still should get checked out. After alerting the authorities and gathering evidence, you should seek medical attention and get checked out. The adrenaline from an accident could dull your pain and some injuries may take some time before they show, so it's better to be safe than sorry. Getting checked out by a medical professional after an accident ensures that you're fully healthy and don't sustain any major injuries.
Seek Legal Counsel.
Once things have settled down and everyone is okay, it's time to get in touch with legal counsel. There are many aspects of the law that cover auto accidents and compensation, and understanding everything on your own can be challenging. Different states have different laws regarding auto accidents, so a motorcycle accident in Pittsburgh may have a different liable party than a similar motorcycle accident in Los Angeles. Additionally, putting together a legal case on your own will be equally as difficult. For these reasons, legal counsel is strongly recommended.