Road accidents are a common occurrence in India. These accidents happen when you least expect it and often result in a serious physical injury or accidental death. In general, the damage caused by these roads accidents not only physical but also financial.
While you cannot avoid accidents altogether, you can always make efforts to preserve the value of human life through accident insurance coverage. In case of an unfortunate accident; therefore, this insurance can help ensure your financial well-being until you get back on your feet.
What is a Personal Accident Insurance Plan?
A personal accident insurance plan helps take care of the medical treatment expenses incurred while recovering from injuries following an accident. Also, the policy provides a benefit amount to your family in case of your unfortunate demise due to an accident.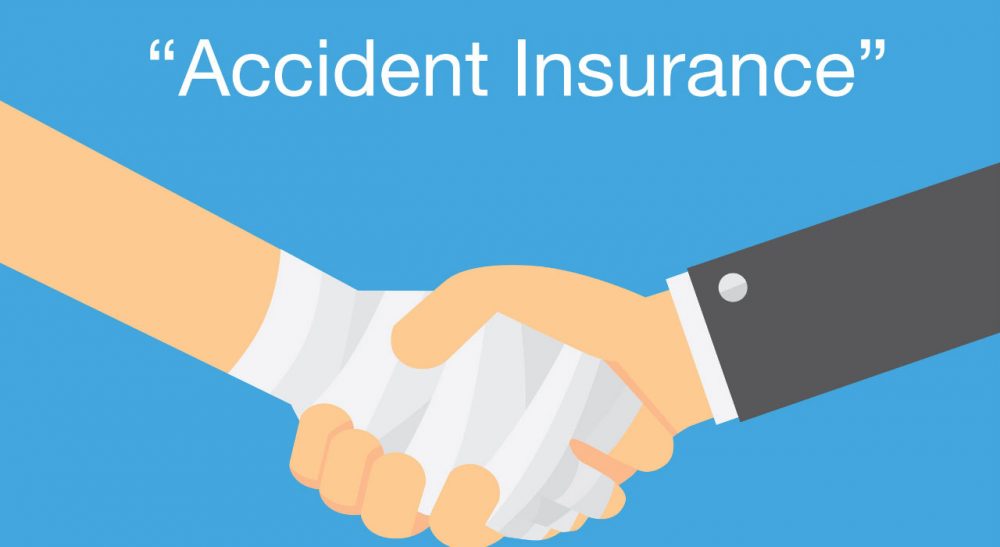 Reputable insurers such as TATA AIG General Insurance offer financial assistance for the following contingencies in their accident insurance plans:
Accidental Death
In case of your demise due to an accident, your nominee would receive accidental death compensation, which can vary from Rs 5 lakh to Rs 1 crore (depends on the coverage amount).
Permanent Partial Disability
This is applicable if you incur a partial disability following an accident, in the form of loss of sight in one eye or hearing loss in one ear. Or you might lose an index finger or a thumb due to an accident. In all such cases, you are entitled to approach your insurer for a claim.
Permanent Total Disability
Even if you suffer a permanent total disability such as loss of hearing in both ears, both eyes, and one limb, due to an accident, you will receive a benefit amount from your insurer.
While an accident insurance policy helps provide the benefits mentioned above, they also offer benefits such as child education support, family transportation benefit, and accident hospitalization coverage.
How Do Accident Insurance Plans Work?
While buying a personal accident insurance plan, you will need to select a preferred sum assured amount. The sum assured must be large enough to cover all your liabilities and family's future needs, in case of an unfortunate event.
Thus, if you meet with an accident while being covered by the policy, you need to inform the insurer about the accident and of the subsequent hospitalization (if you have suffered a serious injury).
Next, you will have to submit the claim form along with all the relevant documents, related to the accident and the hospitalization, to the insurance company.
In case the insured meets with an untimely death following an accident, it is the responsibility of the nominee to notify the insurer of the same and should submit the claim form along with the death certificate, police report and other relevant documents.
Once the insurer receives all due documents, they will proceed to initiate the claim settlement process.
Why Should You Buy an Accident Insurance Plan?
1. Added Financial Security
Having a personal accident insurance plan helps you augment your savings with an additional financial cover, which would help take care of the hospitalization and treatment expenses.
In case of your untimely demise due to the accident, the insurer will pay the lump sum benefit amount to your nominee, which in turn, would help meet the financial needs of your family.
2. Hassle-Free Claims Settlement
Insurance companies usually settle personal accident claims within a few days of receiving the claim form along with the relevant documentation. Thus, you can be sure that your claim would be settled quickly, efficiently, and hassle-free.
3. A Host of Added Benefits
Accident insurance plans provide a range of additional benefits, such as educational benefits for your children, hospitalization coverage, treatment expense reimbursement, home alteration, and vehicle modification benefit, etc.
Make Your Ride Safer with an Accident Insurance Plan
Accidents can happen to even the most careful individuals. That being said, accidents can have a significant impact on our daily lives. While minor accidents could render you incapable of working, for a few days, major accidents could easily cause you significant expenses in the form of hospitalization and medical expenses. Although an accident plan helps, you still need a personal injury lawyer to help with your claims.
Thus, it becomes imperative for people to invest in a personal accident insurance plan. With the lump sum benefit from this insurance plan, you can easily take care of the medical treatment costs, meet immediate expenses, and even plan for your family's long-term financial needs.