HR or Human Resources play a pivotal role in the functioning of the organization. They have multiple roles to carry out, which vary from organization to organization, depending upon the nature of the business, and the number of employees. However, it has been found that most startups or small scale businesses are clueless about the definitive roles and responsibilities that HR plays in the organization. This post tries its best to clarify the same for the sake of such companies.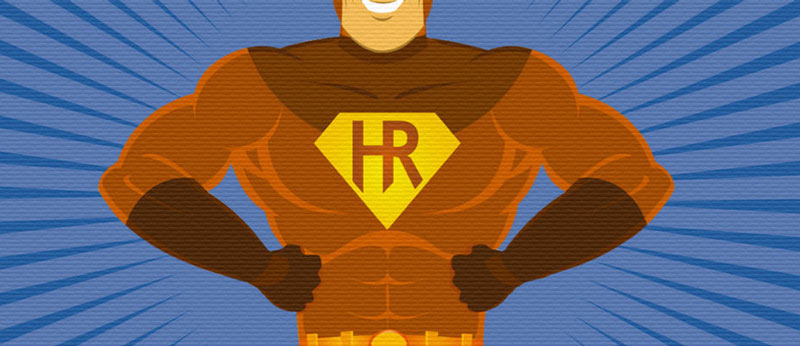 This is pretty the same experience of most organizations who are just starting out or bootstrapping. There is seldom a separate department for hiring and recruiting (as this is what the primary responsibilities of an HR are).  In small startups, say up to 10 employees, the founders themselves perform this task as they have to be quite sure of the resources being hired. In some other small scale businesses, it is the CEO's PA or the Office Manager who often takes the role of dealing with payroll matters or preparing contracts of employment, & this is just the tip of the iceberg. A HR role's is much more challenging than it is made out to be. He has to champion the cause of the employee while being an advocate for the company. As lopsided it sounds, imagine how hard it would be for a HR to deliver on these responsibilities.
So What is HR for?
In the last fifty years, the economy has shifted from industrial-based to a knowledge-based one. Fifty years back, people were viewed as resources which were brought into a company to fulfill a specific task at the lowest price possible and as fast as possible. At that point of time, HR executive's success was defined by how cheaply or quickly they could bring the employees to the company. However, with changing economic landscape, the job requirements have now shifted to being more knowledge based, where innovation, agility and speed to deliver matter more than ever before.
The Evolution of HR's Role
It is a natural corollary that the role of human resources will change beyond what it was earlier. HR people now need to be prepared for finding superstar employees who can actually think out of the box, recruit them and continue to motivate so as to retain them. The term human resource itself has undergone a transformation, with the industry now referring it as human capital.
The difference lies in the perception. While traditional human resource view employees as a cost that should be acquired at the lowest possible monetary compensation, human capital professionals view employees as investments that will grow over time and bring greater ROI to the company. This is a radical change of thinking, & companies which implement these practices are the ones which actually are taking the lead in disruption.
Industry Specific HR Roles
It is a quite easy to deduce that a Human resource role is highly industry specific. A human resource engaged in the IT or technology sector will have to have different aptitude and skill sets that will enable them understanding the requirements of the organizations and compare that with the competencies of the candidates.  Similarly, a candidate having financial acumen would be more suited for a HR role in the finance industries.
But does a HR's role varies with location? The answer is slightly complicated. There are certain cities which are famous for certain sectors and therefore, aspirants looking to make a career in that particular sector will obviously find greater opportunities in that city. For instance, there will be more HR jobs in Bangalore in the IT industry as it is known as the Silicon Valley of the East. Those human resource professionals who built their specialization in IT are the ones who stand to gain the most here and would obviously have an upper edge over other HR professionals.
Other roles and responsibilities
HR Managers have a number of other responsibilities on their part which hold equal relevance. The human resource management teams how to strategically manage people as business resource. They work in collaboration with employees, managers, and directors to decide on policies which are going to drive the maximum benefit to organization.
HR professionals also work as a bridge between the company's upper management level and the lower executive level. He has to be a good mediator as when a conflict arises between two or more colleagues, or an employee and manager, the HR manager serves as mediator. Either he or she may counsel each party individually or work out a compromise solution that is acceptable to everyone involved in the conflict.
If the company doesn't have a training manager, the human resource manager takes the responsibility for conducting new employee orientation. Furthermore, if and when an employee quits or is fired, the manager conducts exit interview, takes the feedback and if anything is found amiss, it is then implemented upon if required.