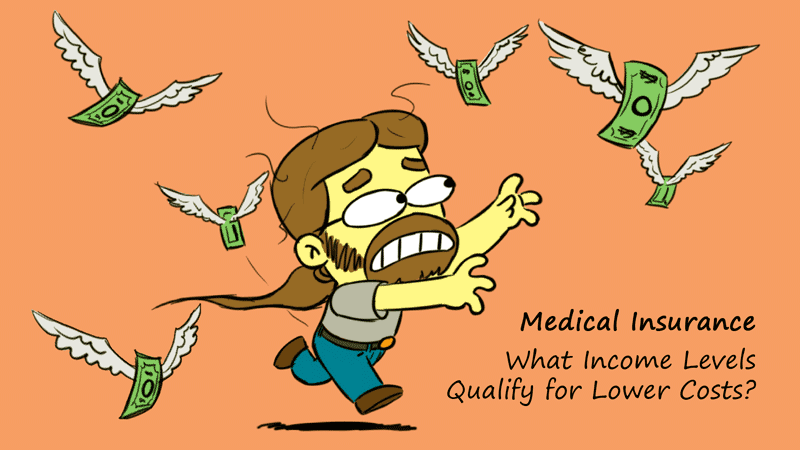 Medical insurance protects you against expensive medical costs in the event that you are hospitalized or require treatment for a medical condition. It provides compensation and benefits to alleviate the burden during medical emergencies, although not all medical insurance plans don't cover pre-existing conditions such as cancer or asthma. It's not to be confused with health plans, which are subscription-based medical arrangements obtained through Health Maintenance Organizations (HMOs).
In the US, families or individuals earning less than USD 24,000 annually usually rely on government-issued health insurance, or have no health insurance at all. If you fall within this income bracket, you'd usually have to pay more out-of-pocket expenses for healthcare. In the same vein, self-employed workers pay a large tax on their health insurance premiums because they don't have the luxury of cost-sharing provisions made by companies. The tax they pay is almost double the rate of regular employees.
So how can you lower medical insurance costs? In the US, depending on the number of your dependents and your yearly income, you may be able to lower your costs.
For example, you can qualify for lower premiums on a health insurance plan if you have no dependents and your yearly income is between USD 11,490 and USD 45,960. You may also qualify for lower premiums, as well as lower out-of-pocket medical expenses, if your annual income is between USD 11,490 and USD 28,725.
Medicaid coverage, the government health insurance, may also offer lower premiums if you've no dependents and your yearly income is below USD 11,490 or USD 16,105, depending on your state. In Alaska and Hawaii, higher incomes qualify for lower costs.
Under this system, you may qualify for a premium tax credit to be applied to your monthly premium, which means greater savings, depending on your income and the number of dependents you've listed. The lower your income, the bigger your credit, the more savings you have.
Here's a quick list of income ranges that this system uses:
USD 11,490 to USD 45,960 for individuals
USD 15,510 to USD 62,040 for a family of 2
USD 19,530 to USD 78,120 for a family of 3
USD 23,550 to USD 94,200 for a family of 4
USD 27,570 to USD 110,280 for a family of 5
USD 31,590 to USD 126,360 for a family of 6
USD 35,610 to USD 142,440 for a family of 7
USD 39,630 to USD 158,520 for a family of 8
When applying for medical insurance, make sure that all the information you submit is correct. If the information you submit is wrong, you may have to pay a higher premium than you should be paying for. It's also important that you report any changes to your income or your number of dependents. This way, you won't have to end up owing the insurance company.
If you can't afford a health insurance or a health plan, Community Health Centers can help you with low-cost healthcare. These provide general health care and prenatal care services, as well as offer referrals to specialised care.
Overall, there are many factors that affect medical insurance costs. Age, pre-existing medical conditions, family medical history, sometimes even your profession and location, are factors that will affect the costs of your medical insurance premiums. Sometimes, heavy smokers will be charged up to double the amount of what non-smokers pay for their insurance.
So before you apply for medical insurance, be sure to compare all plans available for you, and see how much savings you can make based on your income and the number of your dependents/people in your household. These factors can definitely help you reduce costs and increase savings.