Businesses are migrating from manual to electronic systems, and the medical field hasn't been left behind. If you're in this field, you should start thinking about migrating to the Electronic Health Records (EHR) system if you are still keeping manual patient records.
The EHR system has numerous advantages, but adapting and implementing it can be difficult. EHR systems impact not only physicians but all aspects of the medical field. That's why you need to take your time to choose the best vendor.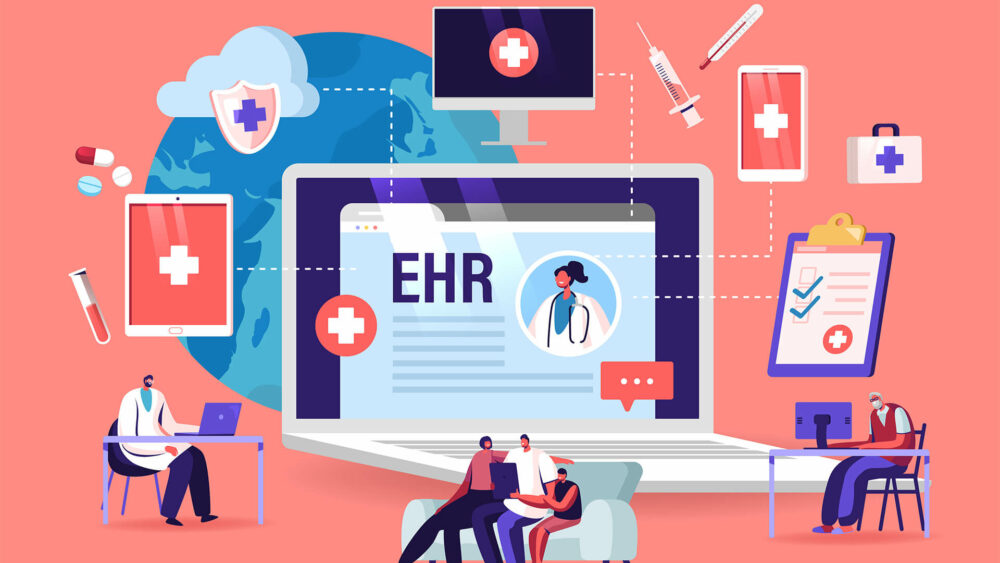 Here are the top six factors to consider when choosing an EHR system:
1. Cost.
If you are a small company, the cost of implementing an EHR system will be an important factor when choosing an EHR service provider. First, consider which system features you must avoid spending on because they will lie idle. For example, if you are looking for an EHR practice management system, consider the management operations in your practice that the system can take over.
You can shop around to find a provider with affordable rates that do not hurt your bottom line.
2. Ease of Use.
Choosing a complex system can be counter-productive. This is because it takes more time for your employees to learn how to use it. Such a system may also result in numerous errors that will cost your company money.
An ideal EHR system should be as simple as possible to use even by non-tech-savvy employees. Remember, your employees will use this system daily, so you don't want something that will waste their time and increase their workload.
3. Regulatory Compliance.
As a medical practitioner, you have to comply with the government's regulations to be on the safe side. Whichever application or software you use, you must ensure it helps you comply with these regulations. Find out whether the EHR system you are about to adapt and implement helps with compliance.
Remember that health regulations keep changing, so the software you choose should be able to be upgraded to accommodate any new regulatory changes, whether they concern MIPS, PDGM, or PDPM. It should also keep up with CCI edits, fee schedules, and the ICD-10 code.
4. Cloud-Based Hosting.
An EHR system can be hosted on a physical server or a virtual server (cloud-based). Most reputable vendors prefer cloud-based hosting because it's safe, secure, and versatile.
A cloud-based EHR software is also cost-effective and more efficient. When considering your options for an EHR provider, avoid those who host their system on physical servers unless you have a compelling reason to prevent a cloud-based system.
5. Training and Implementation.
No matter how simple an electronic health records software is, your employees will need some training. Choose a vendor that offers comprehensive training before implementing the system. The training can take days, weeks, or months depending on the software's features.
A good vendor should offer training at no extra cost, even if it's just for a limited time. Even after training, the provider should still be available around the clock to offer technical support when needed.
6. Integration.
The most important features of an electronic health records system include e-prescribing and e-ordering lab tests. So, you must choose a software that integrates seamlessly with your lab, pharmacy, and other hospital departments.
The software should also be able to integrate with other hospitals and third-party vendors you are already dealing with. Find out if your vendor of choice offers this integration for free or if it needs some form of subscription.
Conclusion.
Keeping patients' records manually is now outdated. You need to switch to the EHR system if you've not done so. Your business will benefit from an electronic system's security, efficiency, confidentiality, and reliability. The six factors above can help you identify the best vendor for this service.