WordPress is most likable blogging platform for users who like to blog. But every blogging platform has some issues. WordPress blog also have little issues of security. However the software of WordPress designed in such a manner that no one can break the security, but still hacker give a try and never leave a chance to hack your blog. So finally we come to a question that "How to Enhance the Basic Security of a WordPress Blog?" and this question always creates a fear in mind. Let's see here how to enhance the basic security of a WordPress blog.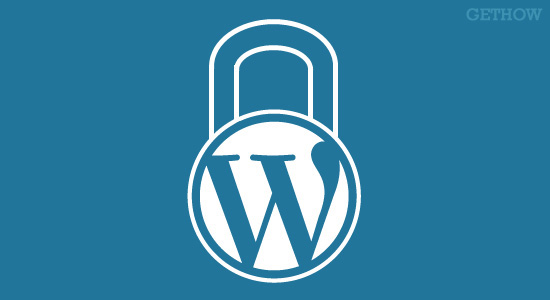 Use Trusted Hosting Service Instead of Free Hosting
Your hosting service provider is also responsible for hacked of your block. Verify that is your web hosting provider provides you facility of domain locking and hosting safety with maximum up time. Never go for free hosting because they do not provide safety feature. On internet there are many trusted web hosting services like Blue Host, Dream Host, Host Gator and Big Rock. Choose them freely according to availability in your country.
Never Use Username "Admin" and Password So Easy
While first time setup we enter some detail about WordPress username and password, so never enter any username like "Admin" there because hackers target such blogs first and in password field use an extraordinary password which does not match with your any personal details. So never set username and password so easy.
Update WordPress Software and Firmware Version
WordPress issues newer version of their software in several gap of time, so it is important that you update your WordPress blog from WordPress Admin area and also from cPanel. Update from WordPress Admin only updates the software not the details of the software and for the detailed installation update your blog from cPanel which is most important to secure your blog.
Use CDN System in Your WordPress blog
CDN (Content Delivery Network) System helps to secure your complete blog from hackers. It uses the cache file to serve your web pages, thus if you use CDN for your blog then feel tension free because you are 100% safe. Today Cloud Flare is most trusted CDN System which provides you tremendous cache service with safety features on free and paid both the versions.
CDN System also provides some good features like handling huge amount of traffic, where the loads are bear by data centers of CDN Company.
Read This: What is CDN (Content Delivery Network) System?
Use Security Plugin from WordPress Plugin Center
There are two awesome plugins in WordPress plugin center which helps you to protect your directories and loopholes of your WordPress blog where hackers try to attack first.
1. Better WP Security: It's easy to setup but need some time to fix the protection settings if you aware of WordPress system well then use Better WP Security which will help you to secure your WordPress blog from hackers.
2. Secure WordPress: Very simple looking plugin with so many great features of security provides you easy to setup with no configuration. If you are newbie and do not know more than blogging on WordPress blog them sure install Secure WordPress plugin to secure your blog.
These are some things which will help you to secure your WordPress blog from hackers and it will also enhance your basic security of your WordPress blog.