Choosing a course to pursue after 12th can be a tricky situation for students. Bachelor of Commerce is a popular course in India among commerce students. In many cases, it is actually the most apparent course for students. BCom is the gateway to a career in commerce from where students can further narrow down to specialisation.
However, today, even BCom courses have several specialisations that help students pursue a specific career right from their degree. The most popular course is still BCom (Hons) that allows students to gain an overall understanding of commerce and trade. As one of the most in-demand courses, every aspirant should know the BCom course details to the core.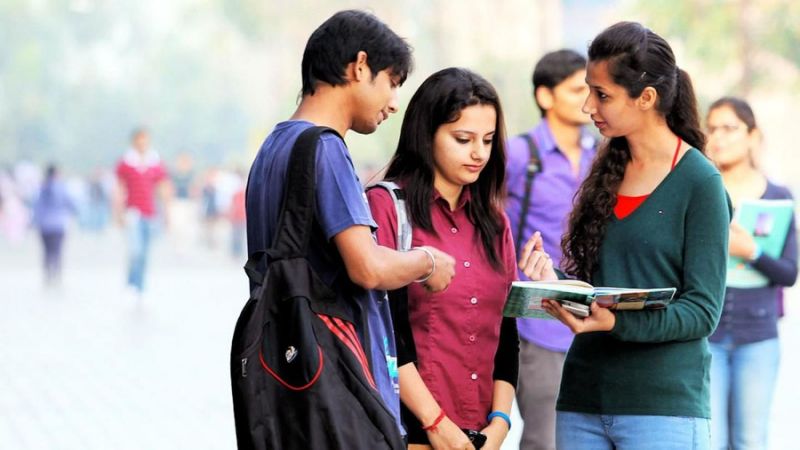 BCom Hons – A Brief Overview
BCom Hons is a three-year undergraduate degree program spread over six semesters. The course allows students to gain a wide variety of skills in the commerce and trade domain. Students learn a plethora of business skills while building competence in the same. The curriculum involves accounting, business law, economics, marketing, human resources, income tax and more. Along with intensive studying, BCom course also pushes students towards a dissertation that is primarily based on research. The main objective here is to prepare students to function well in the business world as per the industrial needs.
There are universities that offer specialisations in taxation, banking, management and finance.
Admission
Another important BCom course details you should know are the admissions. Almost all colleges offer admission to BCom courses through 12th board results. The best colleges in the country release a cut-off list for their BCom programme where students are selected based on merit.
Typically, some universities will also conduct a personal interview to screen students and shortlist them in a merit list. Some universities also allow students to apply while they are awaiting their class 12th results. These students are given a provisional offer letter if they are shortlisted.
Career Opportunities
There are plenty of career choices after BCom and students are never limited to choosing a specialisation later on. Most students are split between a job and higher studies so we will explain them accordingly.
1. Higher Studies
After BCom Hons, the students typically pursue Chartered Accountancy, Company Secretary, MBA or M.Com to improve their scope in the specific area. All these higher study courses open a lot of different career options for students.
2. Job Opportunities
There are students who actually prefer working right after graduation for different reasons. Some want to gain experience before they pursue an MBA, while others want to start earning right after college. The best part is that with a BCom degree students are not limited, and there are many different job profiles they can work in, including:
Accountant Executive
Cost Accountant
Finance Analyst
Finance Planner
Investment Analyst
Stockbroker
Portfolio Manager
Statistician
Economist
All these jobs pay a lot and allow students to gain valuable corporate experience that helps them later in their careers.
The Importance of Choosing the Right University
Even though you are aware of most BCom course details, there is something that most students overlook often, and it is the university they are choosing. The choice of university is essential and makes a whole lot of difference to the career.
Hence, it's essential to choose a university that offers industrial curriculum, i.e. curriculum that is in sync with the corporate world. Universities like UPES offer BCom courses specialised BCom Hons courses that are aligned with the industrial demand. The curriculum is specially designed keeping what's relevant to the industry. It's one of the best universities to pursue BCom as you will be continuously exposed to case studies, industrial tours, internships and get numerous opportunities. UPES is also India's first and only university to be rated QS 5 Stars for Employability.