If you pay attention on your blog or website traffic; you see that most of your traffic is either Organic Traffic or Referral Traffic or mix of them. If you have a nice amount of web traffic on your website then you able to monetize your inventories to make some money.
In this post we are introducing some of the Best Paying CPM Advertising Networks for publishers that pay well. Here is all the related information about their requirements, rates, payment terms and more.
There can be two cases where you have nice click through rate or not. CPM Ads Network works well both the side where CPC does not. That is why it is always suggested that you use CPM Ads along with CPC Ads, because they for every impression you serve. If you are confused with what is CPM or CPC? Then look the below a clear explanation.
CPM (Cost Per Milli) is the rate where you paid for every impressions.
CPC (Cost Per Click) is the rate where you get paid for just clicks.
List of Best Paying CPM Ad Networks
1. Google AdSense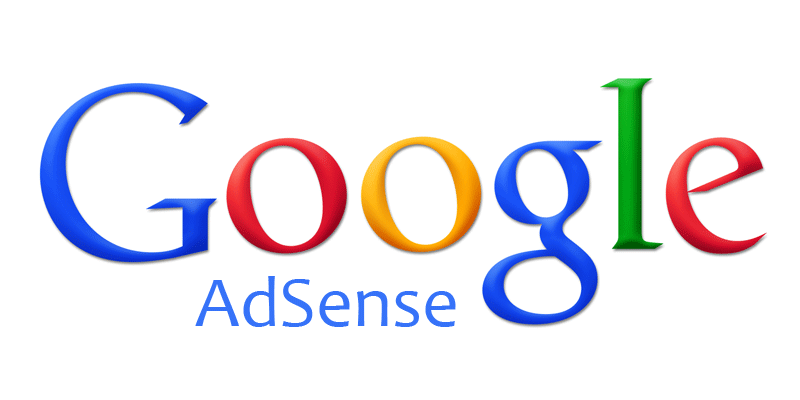 In our list, Google AdSense is the leading ad network for both; CPM and CPC. The great part of AdSense is that they justify your inventory according to your traffic and they are very much expert in that. If you are looking for great working CPM as well as CPC Ad Network then Google AdSense would be our first suggestion.
Also refer these readings,
To get in to Google AdSense you do not need any kind of requirement of huge traffic; but you have follow their guidance and policy in order to keep yourself safe from getting banned or suspended.
Google AdSense pays primarily by Cheque and they have introduces bank deposits too. Check out their help section for more numbers of payment options they offer for your country.
2. Media.net (Yahoo! Bing Network Contextual Ads)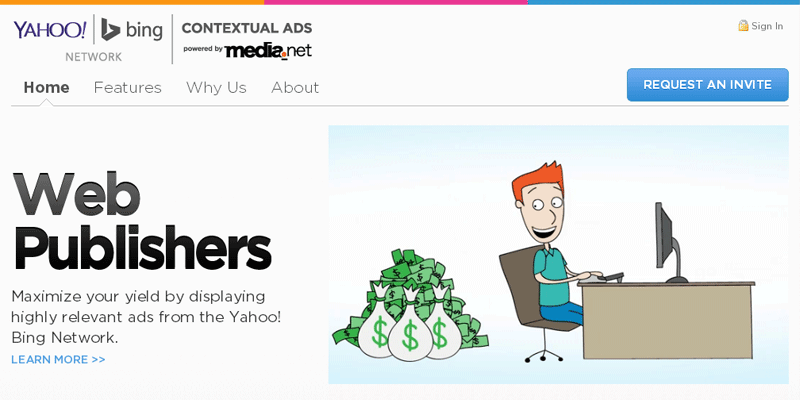 If you are not satisfied with Google AdSense then Media.net is the great alternative to it. Yahoo! Bing Network Contextual Ads is now powered by Media.net which is a CPM Based Ad Network.
There are limited invitations are accepted who have most traffic from United States and United Kingdom. If you have decent amount of traffic (about 2,000+ page views a day) then this ad network is nice for you.
Media.net have faster payment mode of PayPal and ordinary method of Cheque too.
3. Conversant Media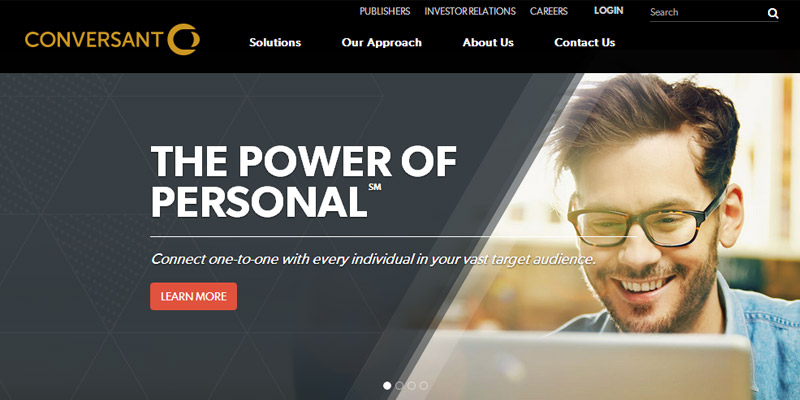 Beside Google AdSense and Media.net there is also a great CPM Advertising network that is Conversant Media (a.k.a. Value Click Media). It is a great media and advertising solutions for businessmen as well as best CPM Advertising network for publishers.
There are no heavy terms and conditions here to join you must have at least 3000+ unique monthly geo-targeted visitors to get in. But there is simple restriction that you will use only one type of ad unit on one page, so u need to use different ad sizes if you want to use more ads unit per page.
Conversant Media have a decent CPM Rate; as we tested it their CPM Rate is about 20 ¢ to 2 $ for every thousand impressions.
Conversant media pays faster with PayPal and Wire Transfer too.
4. Adversal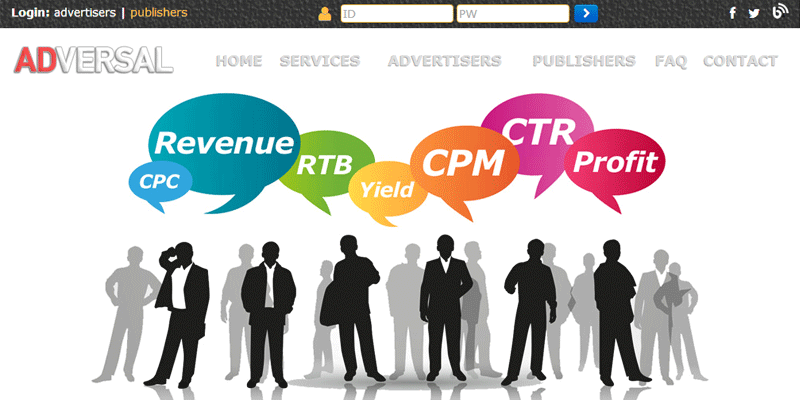 After a long research we come to Adversal as a good CPM advertising network for publishers. We tried this ad network for a month and we really found this good ad network. the CPM Rate was not bad they offer about 15 to 40 ¢ per thousand impressions.
There are no strong rules to get in to Adversal; you just have to qualify your decent web traffic amount. They also see other reasons to qualify your account for publisher use.
5. Tribal Fusion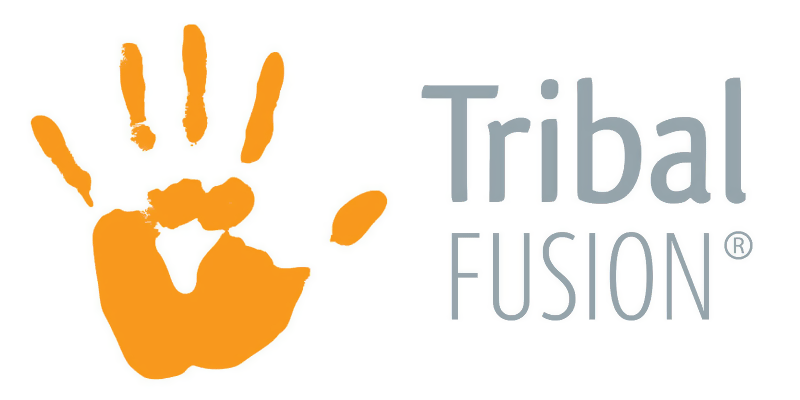 Last but not the least Tribal Fusion it is one of the reputed and best paying CPM Advertising network for publishers who have huge amount of traffic on their blogs or websites. If you able to get in to it then you will enjoy a great amount of earning from here what Google AdSense like companies can not give you. If you are a power blogger or web master with huge traffic we highly suggest to try this ad network once.
Their requirements are about 5000+ unique geo-targeted users per day and an active user base with attractive website designs. If you qualify these restrictions then you are ready for eating cream.
These are the few of the Best Paying CPM Advertising Networks for publishers which is tried, tested and used personally by many of professional users over here. If you have any query regarding any ad network feel free to raise your comments below.