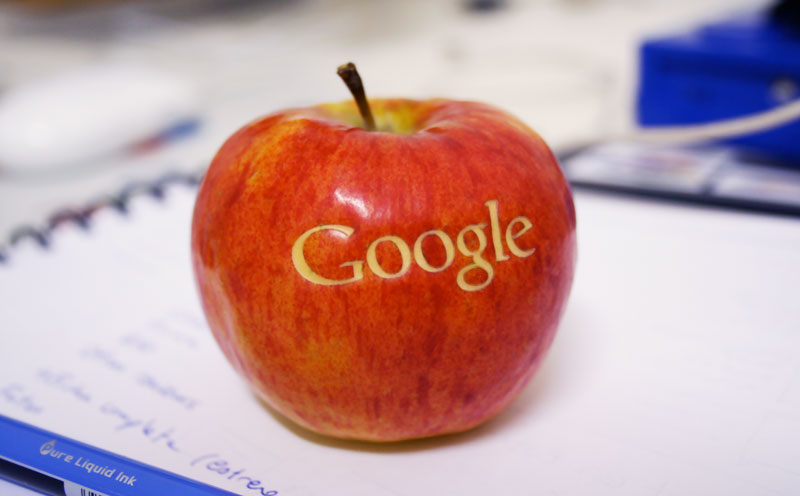 Both Apple and Google would like to have top games available on their platform exclusively, and both of them are wooing game developers in order to make that happen. The companies are apparently offering developers special incentives in order to get some big names to appear on their platform first.
The idea of having a game be exclusive to a certain platform is common in the traditional gaming world. Companies such as Microsoft, Sony and Nintendo have vied for exclusive rights to highly popular games. A couple of examples where this early exclusivity came about are Halo for the Xbox, and Metal Gear: Solid on the PlayStation.
Until this time, the strategy of having exclusive games has not been important in the mobile world. When making a decision to go with an Android or iOS device, most consumers do not base their decision on whether a particular game is available. Instead, they look at factors such as the hardware, operating system, display, and ease of use.
Both Apple and Google Want Exclusive Rights on Apps and Games
Games are among the most popular apps, and are a source of enormous revenues. Competition between Apple's iOS and Google's Android system is fierce in the tablet and smartphone markets. Both sides are looking for an edge, and it seems they are hoping that having exclusive games might be enough to push some buyers in their direction.
The strategy has certainly worked in traditional gaming. One exclusive game, inFAMOUS: Second Son, is supposedly responsible for pushing the sales of PlayStation 4 over 7 million. Xbox One sales saw a sharp increase with the exclusive release of Titanfall. Now Google and Apple are looking to this strategy too, and the moves have already begun.
A Closer Look at the Facts
According to the Wall Street Journal, Electronic Arts Inc. was one company to set up an agreement like this. In August 2013, the game company agreed to release its popular game Plants vs. Zombies 2 for Apple's iOS App Store about two months before it would be available for Android users. In exchange for this exclusivity, Apple agreed to promote the game in the store using banners and the list of featured games.
Another hot game sequel, Cut the Rope 2, also had a deal to be exclusively available on the iOS App Store for about three months before its Android release. The developer, ZeptoLab, apparently also received prominent placement in the App Store in return. Since the first version of Cut the Rope was so successful, fans had high hopes for the sequel, so they couldn't wait to get their hands on the game as soon as it was released on iOS.
An inside source says that Apple does not offer developers monetary compensation for game exclusivity. Instead, they rely on the fact that promoting a game in the App Store gets it in front of a massive number of game buyers. This can translate directly into dollars for the gaming company. Originally, Apple's policy was to determine which apps and games to promote based on their editorial team's recommendations. Now it seems that such exclusivity arrangements are also a factor.
On its side, Google is lining up similar deals. The search giant is offering gaming companies a prominent placement in the Google Play store for exclusive rights, or games that include Android branding. Amazon, which uses a modified version of the Android OS on their Kindle Fire devices, is also doing something similar. They are offering game developers' prominent placement in their Amazon Appstore.
Which of the two operating systems do you think is offering more advantageous apps and games?