If you're not living under the rocks, chances are you've heard of Google Chrome Extensions, those small software/programs that allow you to customize or modify your Chrome browsing experience to your taste. Yeah?
But, have you heard of Google's Chrome extensions, extensions created, owned and managed by Google itself?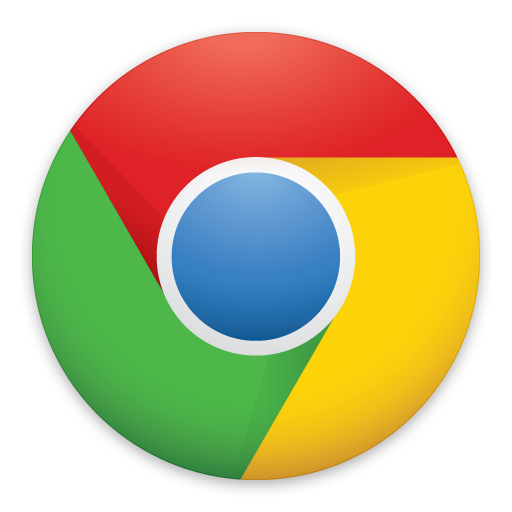 Well, turns out there are currently 48 such Chrome extensions (as we speak) developed and deployed by Google for users of its popular Chrome browser, which holds over 63% browser market share.
You: So?
Recently, there have been reports of malicious Chrome extensions like the fake AdBlock Plus extension; actually adware cloned to sound and look like the real deal. In fact, Google admits to blocking nearly 1, 800 malicious extensions from being uploaded to the Chrome Store each week!
These have raised security concerns among users of Chrome extensions, given that there are thousands of extensions listed in the Chrome Store.
Enter Google's Chrome Extensions
Google allows third-party players in its PlayStore and Chrome Store. Although this democratizes app development which is a plus for developers, it also introduces security risks for end-users.
To this end, Google has authored some extensions. These extensions are safer, secure, constantly updated and available in the Chrome Store.
In this post, I'll highlight five (5) such Chrome extensions powered by Google, plus how extensions boost your productivity and overall business processes, but first
What is an Extension?
Extensions are modifier software programs that allow you to tailor your browsing experience. They typically run in your browsers like Chrome, Edge, Firefox, Safari, etc. Simply put, extensions help you extend browser functionality.
So,
What is a Google Chrome Extension?
Google Chrome Extensions are software programs designed to work with Google's Chrome browser. They allow you to customize your Google Chrome browsing experience and can be found in the Chrome Webstore.
There are thousands of them, some owned by third-parties, some native to Google.
Following are
5 Chrome Extensions Powered by Google and What they Can Do for You
1. Google Similar Pages
Google Similar Pages works like e-commerce product recommendations that recommend products similar to the ones you've viewed. When browsing, Similar Pages recommends pages similar to the current page you're reading/viewing.
I clicked the Google Similar Pages extension while window-shopping on Jiji. It popped-up and opened a window listing other online shops like Jumia and Ojabuy, as can be seen in the red box to the right below:

On clicking to Jumia, the extension further suggested other online shops. Again I clicked on MallforAfrica and it suggested yet some other online stores.
Now you can transition from site to site (without closing tabs) until you find the information, product or price you seek with this Chrome extension. Plus, you don't have to worry about keywords. When you launch the Google Similar Pages extension, your page remotely sends an automated query to Google to see if there are similar pages.
The results are displayed in the window to your right.
However, this app needs to be updated, it was last updated in April 2014!
2. Office Editing for Docs, Sheets, and Slides
This is another cool Chrome extension designed and developed by Google. It allows users to edit Word documents, Excel spreadsheets, and Powerpoint slides right in the Chrome browser. This simple editor can come in handy when you need to edit any of these MS Office file types.
If for some reason your MS Office/Windows key is lost, beyond reach, expired or awaiting renewal, this Office editor can help you edit your old Word documents, for instance when you have to send an urgent document or invoice to your clients.
To use this extension, simply minimize your current Chrome browser.
Then drag the MS Office file or document into the minimized window, and dump near the tabs section.
It will open your document and you can start editing. Note, however, that you cannot edit text placed inside text boxes.
3. Suspicious Site Reporter
If you've used the internet for a while, you'll know there are threats out there in cyberspace trying to turn your browser or device/computer into a host, from where they'll proceed to wreak havoc.
Much like cancer, malware and other cyber threats are widespread in cyberspace. Suspicious sites, including cloned websites have been used to dupe unsuspecting persons via phishing and other scams.
These sites can be used to mine your information/data and steal sensitive personal information that can be used to commit large scale fraud. With Suspicious Site Reporter extension, users can enjoy safer browsing.
The extension will notify you of potentially dangerous sites you're visiting. It also allows you to send reports to Safe Browsing and helps to keep over 4 billion devices safe online each day.
4. Mindful Break
Some of us are workaholics. Some see rest or breaks as laziness. These may sacrifice their health for work or money, then spend all of it taking care of their health; a really poor investment if you ask me.
Because your health is important, this extension is equally important. It reminds you to step back from (over)work, and take breaks before you break down like a tired truck. This is even more important for freelancers.
This extension is not just mindful about breaks, it is concerned about mindful breaks. Deliberate, purposeful breaks that help you relax and unwind. It gives you mindfulness tips daily, plus breathing exercises to walk through.
It also allows you to set a reminder, so you can take a much-needed break, a mindful one.
5. Google Save to Drive
With over 5 million users and counting, this is one of the most popular Chrome extensions in the webstore. Once upon a time, the cloud was a fluffy white mass, where pilots, aircraft, and birds flew. Nowadays it's much more.
With Google Save to Drive extension, you can securely save your fav pictures, audio, videos, HTML files and other documents in this cloud storage solution provided by Google. It frees up local storage on your devices so they can run better and faster.
Also, being in the cloud means you can access your saved content anytime, anywhere, and on any device. It is synced across all your devices and stored in your account, which is available to you on-demand.
Conclusion
These Chrome extensions are designed and developed by Google and are designed to make you more productive in your personal life, business, study or service. As you browse through the Chrome Store you will come across extensions that interest you.
Let us know which they are, and how you're enjoying/hating using them.