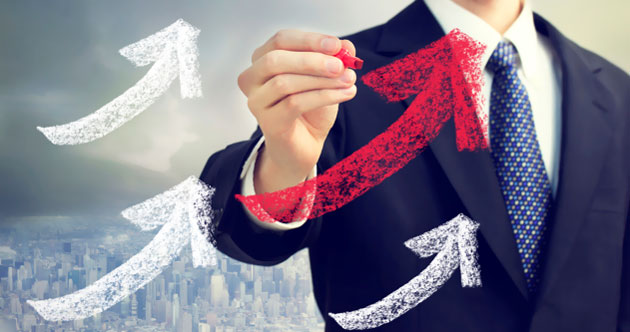 The Changing Face of Corporate India
For years, management studies have been a passport for a better future for millions of students worldwide, India being no different. An MBA degree has become a basic entry-level pre requisite for many organizations in our country. It is on top of almost every students "wish list" these days. Students who have graduated of good engineering colleges, who can muster decent jobs just on the basis of their engineering degrees alone are also vying for admissions in top MBA colleges to gain an edge over the others.
After the dismal period between 2007 and 2009, when the job market saw a huge slump in the demand for MBAs, the rise has begun to show once again in the last couple of years for management professionals. The recruiter trends this time around have changed from the basic manufacturing and trading to finance, consulting and technology. These three verticals have done majority of the hiring in 2013. Students, who had some other aspirations at the start of their MBA education, have had to compromise their choices in lieu of such huge demands from these three verticals. Not that they are complaining, as the pay packets in these fields are pretty dynamic as most of these consulting and IT/ITES companies have foreign funding, which makes paying good salaries a not so difficult affair for them.
The Growing Demand for MBAs in eCommerce and NGOs
Another boom, which has hit the Indian shores in the last couple of years, is the eCommerce market. With major players like Amazon, Groupon, Flipkart, Myntra, Jabong etc. ruling the sales market now in India, the demand from these companies for good qualified personals is also on the rise. With a good e-commerce company employing around 350-400 employees, the scope is immense. They are even hiring freshers from campuses for the first time now.
MBA degree has really become a crucial factor in deciding the pay packages. In India, employees have witnessed more than 200% increase in their salary packages post an MBA degree, which is highest among any country. This clearly shows the trend of the corporates which is heavily bent in the degree's favour. International companies are also making a foray in the recruitment scene of India. Corporates from countries like Germany, USA, UK, Switzerland, Dubai, Italy, Singapore and Malaysia, to name a few, have started scouting the Indian shores for quality manpower. Many Indian institutes providing MBA degrees are recognized internationally and this has enabled MBA graduates to get absorbed with these international corporates as well.
Another area, which is opening up to management professionals are the non-profit entities or NGO's. Many NGO's with funding from abroad are now in a position to hire MBAs and pay them decent packages. Public sector has also woken up to the potential of keeping qualified staff and are opening their doors for management graduates and more and more public sector organizations are employing MBA pass outs.
A Makeover for MBA
The courses and MBA programmes taken by students is also going through a grade shift. More and more students are applying for the 1 year full time or part time MBA programmes as these programmes are getting better recognition in the corporate world than before. 2012-13 has seen a major shift towards these programmes as compared to the regular 2-year full time MBA course. In addition, e learning is gradually gaining popularity among aspirants. Many students are opting for this mode of education to get a management degree as it turns out to be cheaper and easier and has recognition now.
Analytical studies have also started forming an important part of the MBA studies these days, which has helped students in procuring jobs in lesser-known areas of employment. More specialised fields have emerged as institutes are out to prove themselves as different from others and therefore are offering more specialised courses. Integration of Technology is fast gaining importance in the field of MBA education.
The MBA Job Market 2014 Seems Stronger
With an increase in the number of jobs for management graduates in the year 2013, the year 2014 looks a lot more promising as businesses are all set to grow and get bigger. The market for MBA graduates has been unpredictable with transformations in national and international economies. It has also been varying with the shifting demands for different fields in the market. The year 2013 was a perfect year for management jobs and placements as almost all B-Schools were successful in placing the majority students in top multinationals across the world. Good news is that the market is looking good even for part-time MBA graduates and for a broad range of specializations.
With a remarkable 14% increase in the number of jobs for MBAs worldwide, the management schools and applicants are being optimistic of seeing more jobs in the coming times. The job market globally looked robust in 2013 with almost all continents including Europe, Asia, US, witnessing a growth in the number of MBAs getting hired by the leading companies and the best in the business. Just like last year, the year 2014 is also likely to see a huge increase in the number of jobs for MBA holders. The market looks good for both regular as well as distance MBA candidates, with campus placements and off-campus jobs on the rise.Most continents including Asia, Europe, US, etc., are expected to witness a rise in the number of MBA graduates being employed with top companies.
Sectors like Information Technology, Finance, Consulting, etc. were the main recruiters last year. 2014 on the other hand, is expected to see an upswing largely in industries like FMCG, Law and Financial Services which keeping its past record, is the leading recruiter for MBA professionals, also creating the maximum paid jobs.
So, looking at the expected development, it is a perfect time for candidates to grab an MBA degree and add to their qualification.