So, you are in the process of job hunt and have already sent a number of emails to your dream employers in national and international locations! But wait, is it working? Are you getting a quick response for interview calls? No…??? Well, then you need to go through the following tips for writing an email of interest before you send across many more CVs. Read on…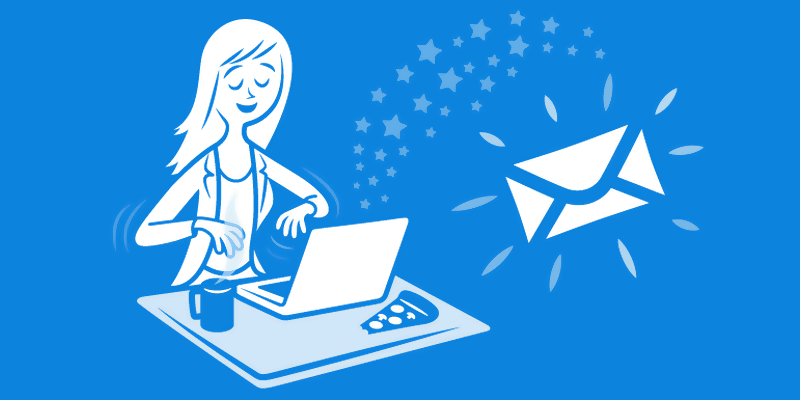 The method of applying for a job, nationally or internationally, has changed significantly with the advent of technology. The Internet has offered convenient and quick ways to search for different job avenues in your desired locations be it your home country, Gulf countries, or any other foreign country. So, if you are looking for a lucrative job, using the Internet is the best possible way that can land you to your dream employer.
So, how does it start with applying for a job and search for the prospective employers? One of the acclaimed ways is to search for the job openings by visiting company websites and apply through 'career' links on it. Once you have prepared a list of the companies you wish to apply for, writing an email of interest and sending your CV is the next apropos step.
However, before writing an email of interest, it is important to know if your email is sending across the right message to the employer. Writing an email is an effective way to show your interest for a job and at the same time it allows you to send your CV to the employer.
Steps to Follow
The following steps can help you to save your e-mail from going to the junk pile of the employer and let him know about your job interest:
Begin with a Salutation
Writing a job email should start with a proper salutation. This could be either specific to the concerned person, if name is known to you, or else you may mention a general salutation such as "To whom it may concern'.
Mention Statement of Purpose
Also known as a 'subject line', it is important to mention your statement of purpose with the job post you are applying for. This allows you to convey an appropriate message to the recipient without taking too much of his time. A reputed employer usually gets hundreds of job applications and emails on daily basis. Hence, it becomes crucial to make your subject line crisp and attractive to the recruiter. For instance, if you are looking for a sales job,you can mention your profile and work experience in the subject line such as: "Sales Manager with 10 years of Experience". Moreover, the subject matter should not be too long as it may become a spam.
Do Not Ask for a Job Directly
When you write an email to apply for a job, do not start with directly asking the hiring manager to check your attached resume. Try to first provide the information that gives him the reasons to go through your resume.
Provide Experience Detail
It is vital to provide the employer with the detail of your work experience as it allows the recruiter to know if you are eligible for the particular job post or not. Mentioning this information enables you to explain your previous job role, skills and experience in a particular industry.
Explain Your Reasons for Applying for the Job
Before concluding your email, do not forget to mention the reason of applying for the job as it allows you to convince the recruiter to click on your attached CV at the end of the mail. Any employer can know whether a candidate fits in a particular job role by knowing at his purpose of job application.
Concluding Paragraph
At the end of your email, show your willingness to provide any other information required by the employer. This shows that you are an honest person and ready to provide the recruiter with any important job related information. Close it with a "Thank You" or "Sincerely" note, followed by your signature, which plays an important role in concluding your job email. Your signature should include your Name, Email-address and Contact number.
Proofread
Before you hit the button to send across your email, do not forget to proof read the entire mail. Check for any spelling mistake, grammar as well as email etiquettes. Also make sure that your email conveys the message right and is not too lengthy.
Attach Resume
At last, rename your CV file appropriately such as '<name> CV.doc' or '<name> Sales Manager CV.doc'. Naming your resume file like this allows it to come first in all the searches for "Sales Manager". Finally, attach your resume to the email and you are ready to go ahead with the send button! There are various organizations that provide resume writing services to create a professional resume.
Choose the words that remain professional and format your email in a way that it is easily readable.
While you brush up your knowledge and get ready for job interviews, your email will do its job to attract the best employer to you. Moreover, when you finally get a chance to appear for a job interview, your fight for the best employment offer does not end here. A latest post on mashable.com shares some useful tips on how to follow up after a job interview.
Right from your first step of contacting the employer through mail to following up after a job interview- all your efforts paves a path for a lucrative career.
Happy job search!