Managing a commercial construction project requires a meticulous approach.
These construction projects require lots of resources and preparation before development begins. The project's success relies on paying attention to the details, which allows every step of the construction process to go smoothly.
A commercial construction project is often led by a project manager, who will oversee various responsibilities while on the job. The tasks can range in essence, with some managers putting together project costs or estimates. At other times, a project manager will have to stay in touch with their clients, to help them stay abreast of progress.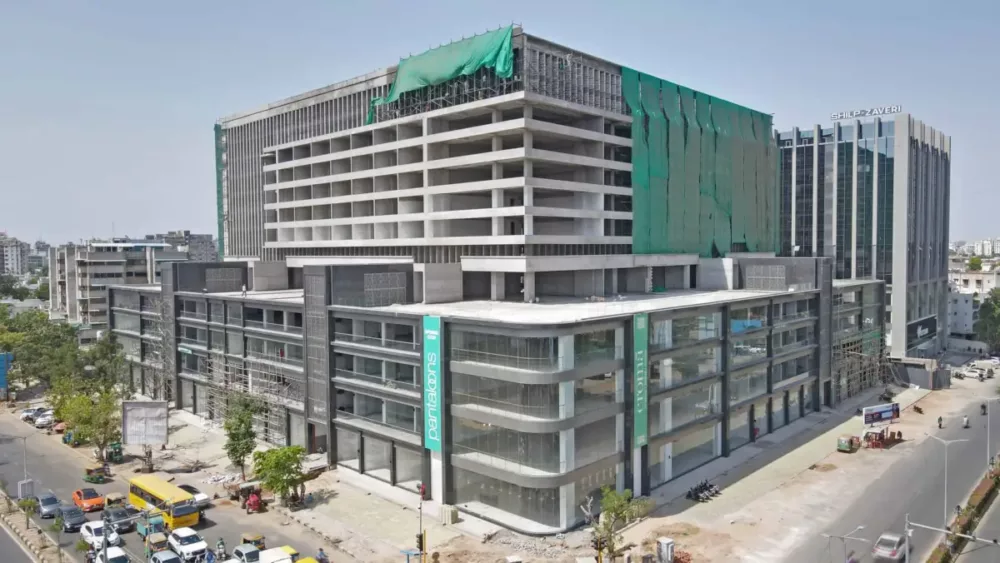 Commercial construction projects are very detailed in nature, and not without good reason. A reliable project manager here will be able to oversee all pertinent areas, while also helping to keep the construction work moving. If any problems arise during the construction process, the project manager will be the one to lead the troubleshooting.
Do you want to learn more about how a commercial construction project comes to fruition? Here is more information on how to manage and oversee a construction project:
Choosing contractors.
While it might seem as if the project manager has to do all the work, no construction project of this size can be done alone. As such, the project manager will generally be the individual to select the appropriate contractor for the job. Contractors can be chosen at virtually anytime, even while the commercial project is still in development.
Various contractors are contacted by the project manager until the right candidates are picked for the job. For the most part, the right contractor will be picked as a result of a bidding process. Each contractor may be chosen based on their credentials, such as the overall quality of work done in past projects. Many projects are led by professional construction companies like Baycrest, which comes with their own team of expert contractors.
Early development.
One of the most important aspects in a project manager's role begins in the early stages of development. Most of these individuals working on a commercial construction project will begin by outlining project goals with clients. This aspect is not static, as it can be different for each specific project manager.
For instance, scheduling of workers may be the first order of the day. At other times, a project manager may choose to take a look at budgeting and liaise with clients if need be. All of these stages must be completed as soon as possible, well before development can begin. Keeping things organized is of the utmost importance at the onset.
Establishing communication.
Any project manager, no matter what sort of construction project is being worked on, will have to get communication right. A successful commercial construction project can only be built if all members of the team are working as one, cohesive unit. The project manager here, as a result, will need to communicate with transparency.
Conflicts are an inevitable part of the process, each of which range on a severity scale. Should serious conflicts arise, a project manager will have to ensure that they are resolved quickly. Time is of the essence, especially since commercial projects are based on set timelines.
Construction process.
Things will eventually move along as planned, to which the project manager will now have to oversee the construction work. In order to alleviate the challenges presented, the execution of the process will be simplified into two phases. First, all tasks are monitored to ensure they are being done.
From the construction to the allocation of resources, each task's progress is vital.
Moreover, any changes that must be made on the fly must be acted upon quickly. While this does not have to be drastic, a project manager needs to ensure that it doesn't stall progress.
Remember, time will pass rather quickly, especially if the commercial project was planned meticulously at the start. Execution must be paid attention to in every step along the way.
Closing the project.
At some point, the commercial construction project will be near completion.
Once this stage is reached, the project manager should review what has transpired. Usually, a project report will be drawn up in order to ensure that budget and safety requirements have been met.
Any potential mishaps that have occurred, should also be included within this report.