Blogger has been increased in last some years and the demand for web host also increased in same time. WordPress is clear and best friend of every professional blogger and every blogger rely on better speed and content. Making a full website or blog is not that much easy but we can do something with in the blog so that the less load on server and better website loading time both can be optimized in same way.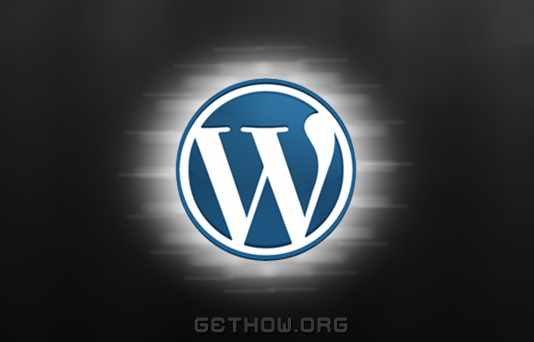 Why speed is necessary for every WordPress blog
When we start a fresh blog and the demand for that is less as it is on initial stage then we won't need any special speed, but when our blog is opened by various visitor in same time from different location then the overall load is carried by your web server. This may slows down your webpage loading speed which is not even good for SEO (Search Engine Optimization) and targeted quality visitor. We can reduce the burden of our web host server up to 90% in simple ways where the load time of your website also increases up to 4 times more that traditional loading.
How to increase the speed of WordPress blog
We can directly reduce the burden of slowdown loading of WordPress blog by two way as first way to use cache in our blog or second way is by adopting clear codes in our themes and templates of blog. If you have already a clear and fresh template which is created by experts then you are free from coding step and you have to just use cache plug-ins in your blog.
Which cache plug-ins are best for you
For a WordPress blog cache plug-in is one of the most better source to speed up their blog by 4 to 8 times and reduce the burden of server up to 80% to 90% same time. There are several plug-ins available online for the same but only some of them really reach to their promise which are WP Total Cache, WP Super cache and Quick Cache. I suggest here to use Quick Cache because considering every thing this is worthy for every blog.
WP Total Cache : One more powerful cache plugin for WordPress blogger which claims to save your bandwidth up to 80% and also have various functions that supports various kinds of caching activities but still it needs various settings to do.
WP Super Cache : Another tool for the same job here as WP Super Cache does the same and promises to server 99% of static HTML pages to visitor and 1% for first time visitor. This claims good reputation but still needed to set functional settings.
Quick Cache : One of the best and easy to use plug-in in WordPress directory where we just have to install this and enable the setting and you are done. the claim of proving better speed it really truthful and even better. I suggest this plug-in to each and every newbie and professional WordPress blogger.
Still we need to optimize theme, widgets and more
If you are done with cache plug-ins and get the proper result you have to relax but still you need to optimize your blog for future and current.Our template has buildup with various PHP, JAVA, HTML and CSS codes where we must ensure that the complete theme or template has been created by free and fresh mind. We must avoid to use and remove unusable codes and scripts which slows down the blog and distract your visitor by consuming time. You you have purchased a theme or template from good and reputed vendor then you won't need to care much about it because they all understand this better and provides you best of their possible resources available.
We are using every time new kinds of widgets and gadgets on our blog which eat some percentage of bandwidth even using cache tools, therefore we need to understand the requirement of every widget we are using in our blog.
Speeding up a blog seems really important for every professional blogger where he always been watched by many visitor from all over the world.