After the pandemic, people began to convert physical businesses to online businesses.
According to research, the Covid-19 crisis has increased the shares of e-commerce shares.
Now, people are moving to a digital world, where they can be more productive without interacting with other persons. People are more interested in online activities, such as online purchases, online shopping, food ordering, or obtaining services.
But this may affect many business owners badly if they don't upgrade their businesses to online platforms.
Some scams and fraud activities can damage any online business badly, such as it is difficult to identify if the customer is real or just hanging around to perform spammy activities.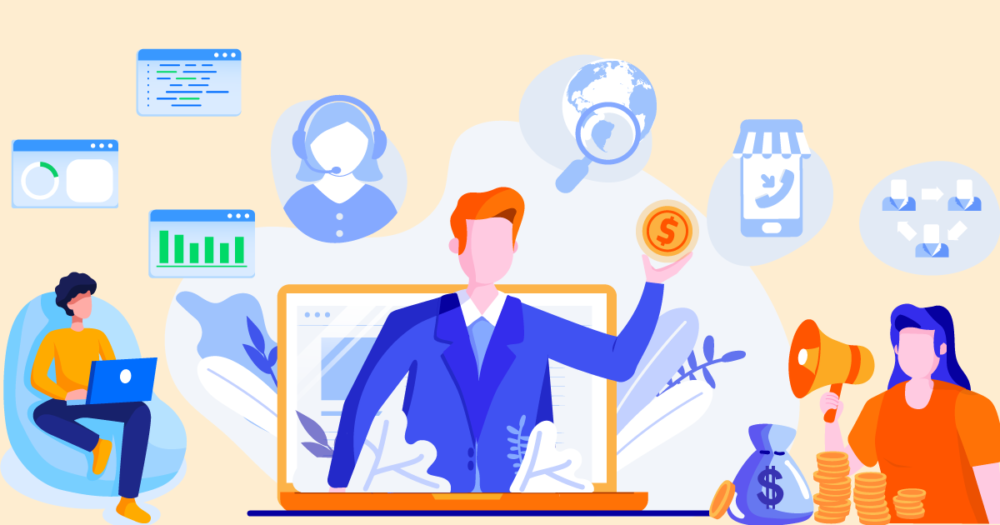 This is where online address verification takes place to prevent and identify fraudsters.
The most important attribute in an identity verification check is a physical address.
It is the need of online businesses to verify the physical address of their customers.
Now businesses owners are getting aware to validate the address of their customers so that they can prevent fraud activities.
What is address verification?
Address verification is the security check, it ensures that the address provided by the consumer is accurate, valid, and standardized. Address validation check ensures the spelling and proper address formatting mistakes. Different countries have different address formats so it is important to keep in mind the format of the address.
How can it prevent fraud?
It can reduce the fraud ratio up to 90%. When organizations have the correct data of their consumers so it would be difficult to trap them into any spam or fraud.
Without providing or verifying their physical address with the verification check consumers will not be able to take any service from the business.
Why is address verification important?
Online businesses need to have confidence in the data provided by the customers. Approximately 90% of organizations use consumer data to enhance business.
How address verification can help businesses?
Quality data of the customer is the main pillar of any running business. A loyal and verified customer is far better than a thousand fake customers. It is very important to have verified customers to ensure that the person you are interacting with is authentic and sincere enough to make a purchase and will not waste your time.
Address verification can give organizations confidence that they have a database of verified customers and if they make translations online to buy something organizations can easily authenticate the users.
Nowadays, running an E-commerce store has become a trend. Every shopkeeper wants to increase the sale so they try to sell their product online as well.
There is a dark side of online business as well where businesses have to face fraud and spam and they have to bear the loss.
Fraudsters order something online and use the product for months and after that, they claim that they didn't receive the products or shipped to the wrong location.
AVS provides an Artificial Intelligence-based mechanism that can prevent the fraudster's tricks and make sure that the address is verified and delivered to the right destination.
How does the address validation service work?
AVS is an artificial intelligence-based mechanism that uses OCR technology to recognize relevant information from the provided documents.
In the process of verifying an address of a consumer, the system encourages the user to provide a photo while holding with his/her identity document such as a government-issued ID card, License, or other documents.
It also required the end-user to provide an additional document that contains the residential information of the user.
After getting complete documents, the system extracts the address text from the documents and checks them through different iterations by using different APIs. After this process, an organization can identify if the user's address is valid or not.
Benefits of AVS.
AVS can be very beneficial for online businesses and to grow them as frauds and spam can damage a business's revenue and make a business's success journey more difficult.
These are some benefits that AVS can provide to a business.
Incorrect address.
According to a research report, we have found that 19% of the failed deliveries are due to incorrect shipping addresses. Spammers randomly add addresses in the address section and the business owners have to tolerate the loss. An average total of failed deliveries costs organizations $216,171 every year.
Detection of fraudsters.
The address is one of the most significant factors of risk in any online transaction.
Fraudsters often use empty house addresses to order something online. Over a billion shipping packages were marked as returned to the sender because of these spammers.
AVS can prevent these kinds of incidents by identifying legitimate consumers and validating their addresses.
Conclusion.
Online businesses have to face many spammers on a daily basis and they have to be more clever than the spammers. Integrating extra layers of security like KYC and address verification can help business owners to prevent fraudsters and generate more revenue without the headache of chargebacks.