Traversing the business landscape means that you will encounter several challenges. Some of these are simple tasks that need to be overcome in some fashion. Others, for a variety of reasons, can be much more difficult to tackle, especially if your business does not have a systemized approach.
While you could just outsource the issue to a third party, why not solve the problem in-house?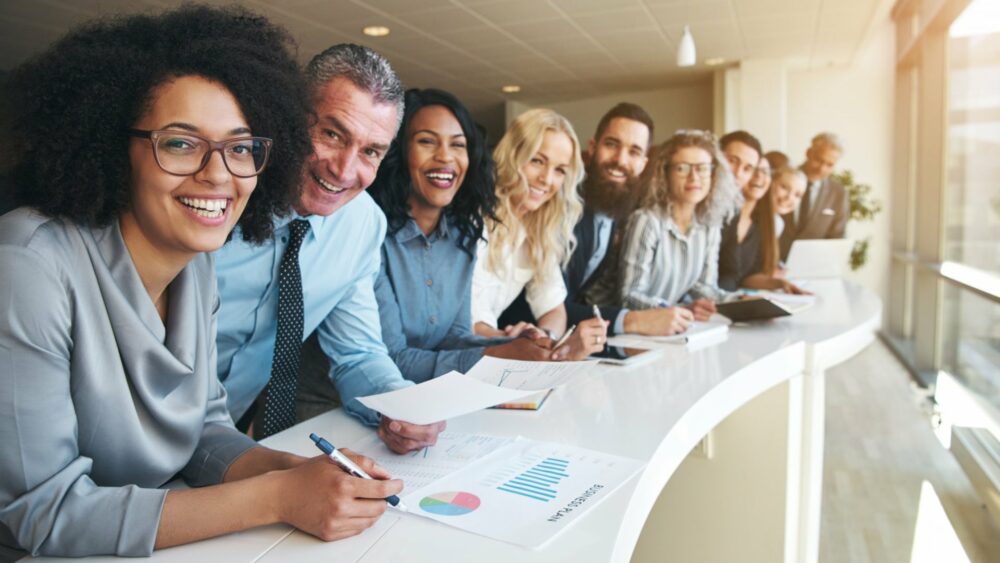 One of the best ways to do this is to think through an innovative lens, which allows everyone in your team to grow. Your employees are your first line of offence when trying to solve a problem.
Keep these tips in mind to make them stand out amongst their peers.
Hiring Practices.
Gone are the days in which an employer will simply hire someone solely based on a generic need. For most modern businesses, hiring those from diverse backgrounds is the key to overall growth. Employees who bring new perspectives to their jobs will always flourish while in their roles. Moreover, this allows everyone in the team to break new ground and reach goals more quickly. Ensure that your employees align with your company vision, and then take it from there.
Design Thinking Workshops.
One of the most important ways for a team to think innovatively is through collaboration. Working together towards a common goal is a sure-fire way for new ideas to manifest. This could inevitably lead to more efficient and effective operations for the business as a whole.
Design thinking workshops are one such space that fosters a culture of collaboration. A unique, user-centred issue is targeted at the onset. Then, through various design-relevant stages, a human centered design solution can be found. The more involved the workshop is, the more sustainable the outcome will be!
Alternative Spaces.
While the workshop is pivotal to addressing innovation concerns, other spaces should be reviewed. Employees can only develop innovative practices if they are given the time and space to do so. As a result, make sure that you always provide your workers with some sense of creative freedom.
Innovation is bound to arise once a worker feels obligated to think outside the box. For example, you can provide your team with a shared space for informal meetings. Sometimes, the best ideas are the ones that manifest outside of the workplace. Plus, these spaces also boost morale for the short and long term.
Implementation.
Some businesses may be wary about experimenting with new ideas as soon as it is possible to do so. However, if you are trying to develop innovation within your business, you should make haste. You don't need to test every idea before implementation. Test what works and then analyze!
The quicker you implement your business ideas, the faster you will see the results you are searching for. Employees who think of innovation in this light will strive to meet new goals set out by the company. Moreover, it creates an environment where even the silliest of ideas may prove to be the most viable!
Resources.
Your employees can be seen as the rock of the overall business. This means that you should always make them feel valued while they are at work. Normally, this means investing enough resources into them to create a sense of belonging. It doesn't just stop at paid time off, for example.
You could also provide your workers with scholarships to assist them in their education. The more investments you make into them, the more they will strive to disrupt the status quo. At the end of the day, this is what every team member wants!
Feedback Process.
No matter how viable they are, discussing ideas will always be an important part of the innovation process. However, the review after the implementation stage will be just as critical. Always try to create a space for feedback, especially as It pertains to taking a look at what could go better.
You'll also want to address concerns with your employees as soon as possible. That way, no stone will be left unturned in your goals to break new ground. Speak openly, and everyone will be off to a great start!
Innovative Culture.
As soon as you step inside your company, it should be felt like a time to drive innovative practices. Creating a culture of innovation, one that is addressed as a core value, is imperative.
Continually striving to break new ground should be felt on a holistic level at the onset. That way, everyone will push themselves when trying to accomplish future goals!