Superfoods are often referred to as power produce, nutritional powerhouses or wonder-foods. These superfoods are laden with properties that can help bolster your overall health, combat all kinds of illnesses and even reduce the risk of chronic ailments such as cancer.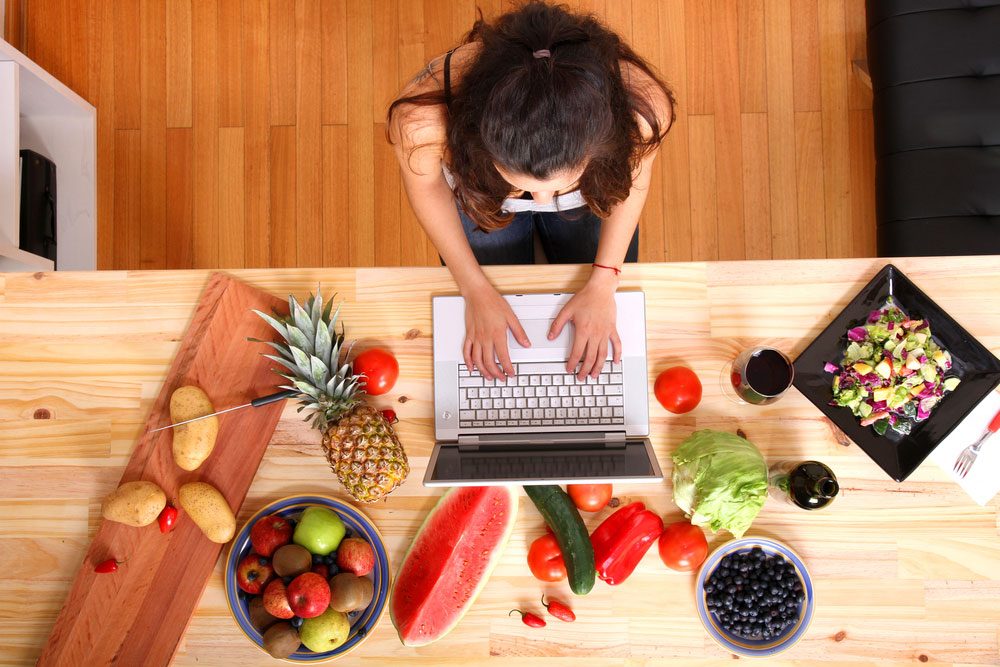 Moreover, adding superfoods to your diet can help you lose excess body fat and reduce hunger pangs during the day.
It All Starts with a Balanced Diet Regime
According to the National Health Portal of India, we need the following six nutrients in our diet:
Carbohydrates
Fats
Protein
Minerals
Vitamins
Water
While the recommended proportions may vary, depending upon your body type and dietary requirements, the following ranges of these nutrients serve as an ideal benchmark for an overall healthy diet:
Carbohydrates – 35 to 65 per cent
Protein – 10 to 35 per cent
Fat – 20 to 35 per cent
So how do we include these necessary ingredients into our daily diets? Simple, consider superfoods, which are not only easy-to-use and versatile but also delicious.
Here are some of the best spring superfoods that can help you power your body for your spring and summer days.
1. Spinach
Spinach is not only a delicious additive to your favourite curries and dal, but it is also a powerhouse of nutritional value. Spinach is one of the best natural sources of dietary magnesium and potassium, which are essential for improving metabolism, keeping the heart health intact, increasing muscular and nervous health, and regulating blood pressure.
Moreover, spinach is laden with thiamine, vitamin K, fibre, and phosphorus, which are indispensable for stronger bones and better immunity.
2. Artichokes
Also known as Haathichak, artichokes are a relatively unknown, cheesy appetiser that can easily fulfil your daily requirement of macros. A cup of artichokes pack 10 grams of fibre and 64 calories, which makes them a healthier option for salads, dips and pizza toppings
Also, these medium-sized vegetables store ample amounts of magnesium and potassium, which help control muscle contractions during workouts and maintain muscle integrity.
3. Beetroot
If you've packed more than enough holiday food in the past winter and want to shed all those extra calories, include beetroots in your food plans. Beets are packed with naturally occurring nitrates, which help improve blood flow to your muscles. With more oxygen reaching your tissues, there's no doubt that you'll pump more iron this spring.
4. Asparagus
Asparagus is another green vegetable that is loaded with Vitamin K, folate and dietary fibre. It is also a rich source of the relatively scarce anti-oxidant – glutathione, which is made up of three different amino acids. According to fitness experts, glutathione can help reduce inflammation after workouts and protect your cells' DNA from damage.
Moreover, adding asparagus to your diet can improve blood flow to your muscles and help you remove unwanted water weight, that's because of the amino acid asparagine found in the superfood.
5. Strawberries
Besides the fact that strawberries add more flavour to your post-workout shake, they are also helpful in speeding up recovery. When you are going through a strenuous workout to shed the holiday calories, your body produces free radicals, which in turn, can delay muscle recovery. Strawberries can help offset the effect of these free radicals with its rich anti-oxidation properties.
6. Peas
Peas are one of the lesser-known superfoods in India. Despite their humble exteriors, these green beads of health are packed with branched-chain amino acids or BCAAs (leucine, isoleucine, and valine.)
Also, one cup of peas provides nine grams of protein, arginine and lysine. While arginine is the precursor to nitric monoxide, lysine helps speed up muscle recovery post-workout and improves the production of hormones in the body. 
Eat Your Way to a Leaner Summer Physique!
In no time, the winter months would give way to warmer spring days. Hence, it's probably time to start working on shedding those extra holiday calories. So, stack up against your plate with the right vegetables and fruits, and eat your way to a fitter, leaner summer body. You can also look to add these superfoods and play with your diet to supplement your workouts with a nutrient-packed, colourful diet.
Moreover, as you move on to a better diet and fitness regimen this year, maybe it is time you bolster your financial health too, with a cancer insurance policy. Having the right cancer policy in your kitty will not only help protect your savings from unexpected medical expenses but also give you peace of mind to focus on your life and fitness goals better.
While selecting the best cancer insurance policy according to your specific health needs, it is crucial to evaluate the benefits of the available plans.
You can also look to get onboard a policy from reputable insurers like Future Generali and others, who offer comprehensive illness coverage along with seamless claim settlement among other benefits.