Whether you're seeking a warmer climate, better educational options for your children, or the perfect place to retire in style, emigrating overseas is something many of us have at least considered at one time or another. But what countries are the easiest to do so and why? If you're looking for your own slice of paradise, then we've got some options to tantalize you!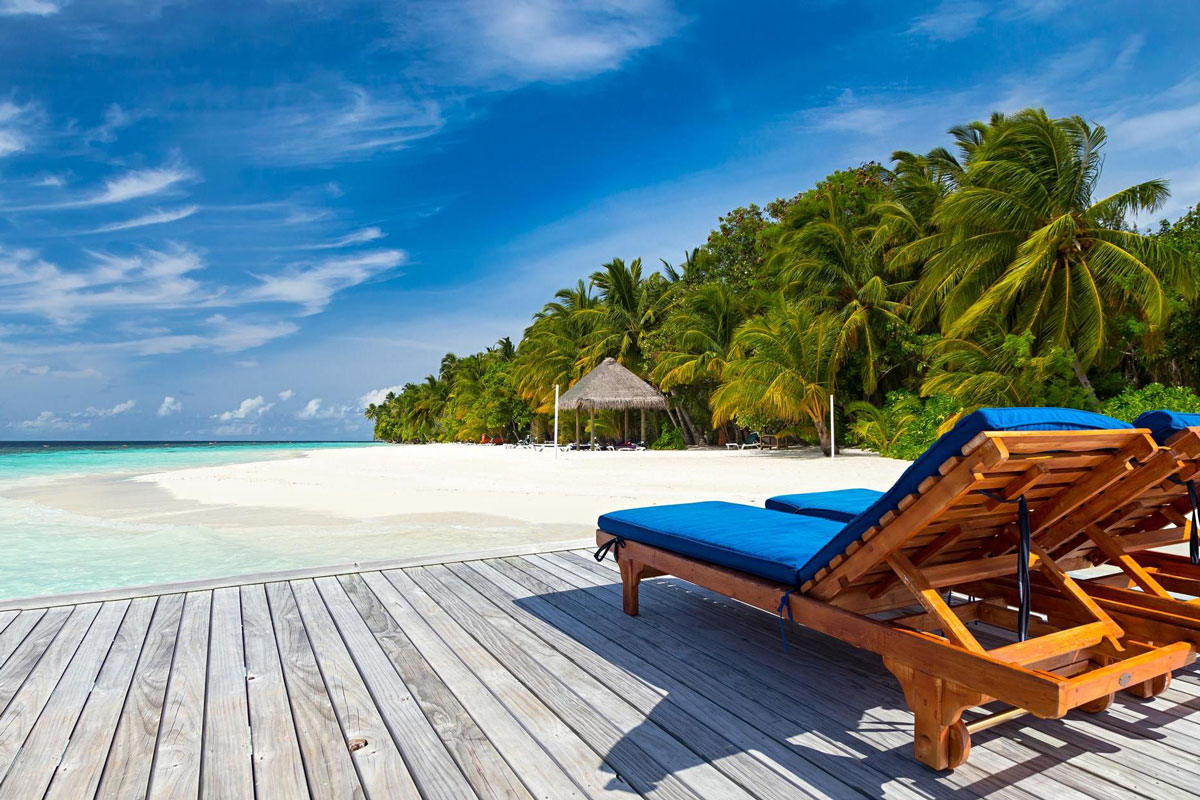 Mauritius
There's very little not to love about this gorgeous island destination, as countless holiday-makers have known for years. And with a particularly forward-looking foreign investment and development plan currently now in place, there are several options for gaining residence, either as a business owner or as a private individual. Medical and educational facilities are of exceptional quality here, but by far the biggest attraction is the sheer beauty and laid-back lifestyle this tropical paradise offers. And with a variety of options for gaining permanent residence, either as a working professional, as part of your retirement plan or through the purchase of property,  Mauritius immigration requirements are also some of the easiest to meet. It's a great environment for those with young families to take advantage of all the fun in the sun too!
Denmark
Although the climate is admittedly not quite up to Mauritian standards, Denmark still regularly manages to make it onto lists of the happiest countries in the world. If you're a working professional, then it's an excellent option to consider, as their fast-tracking system for new hires and generous four-year working visas make joining the skilled workforce much easier than in other European countries.
And if you love your culture, history, exciting cuisine and charming cobblestone streets ideal for cycling about and soaking up the vibe of the city, you might just find yourself sticking about indefinitely.
Panama
One of the best options for our American friends, Panama uses the US Dollar and lists it among their 'friendly countries'. Their immigration laws are also some of the most relaxed, as retirees can get a long-term visa with a monthly income of just $1000. Younger applicants can gain access by putting $5000 into a local bank, and you are eligible to apply for permanent residency after five years in the country. It's also an interesting and varied country to explore, from the bustling city and skyscrapers of Panama City itself to the lush rainforests of the national parks. They also have a pretty famous canal which is definitely worth a visit!
United Arab Emirates
With its low crime rate, dynamic economy, no federal income tax and a VAT rate of only 5%, it's not surprising that the UAE makes a popular destination for professionals and those looking to relocate. And with attractions like the amazing Burj Khalifa, fine dining, massive shopping malls and water parks, it offers endless entertainment too.
Malaysia
Another excellent option for working professionals, especially those in tech- or internet-related industries, is Malaysia. It only takes about three weeks to get issued with an employment visa, and with its famously delicious cuisine, stunning beaches and lush rainforests, you'll definitely be able to take advantage of that 'holiday' vibe all year round.
Costa Rica
Costa Rica made headlines for all the right reasons this year when it jumped from number four to number one on the International Living Annual Global Retirement Index. It's very safe, boasts some exciting thermal hot springs and stunning beaches, and the cost of living is less than in the US – making it an extremely attractive option for retirees from the States. National parks and ancient volcanoes to explore means nature-lovers will have heaps to keep them busy too. It's also one of the happiest countries on the planet, so there will be plenty of friendly faces to welcome you too.
Finland
Aside from its status as one of the safest countries on the planet, the innovative government association 'Come2Fi' actually assists skilled workers with relocating to the country. You're free to work in the country for up to three months without a residential permit if you come from a visa-free country, making it a great option for those wanting to live and work in Europe.  And of course, the chance to witness the famous Northern Lights in person, as well as visit attractions like the 18th-century sea fortress Suomenlinna and many museums doesn't hurt either.
Whether you're seeking fun in the sun, European culture and history, the chance to try your professional skills in an exciting new place or simply want to put your feet up and enjoy your retirement, the right country is almost certainly waiting for you!