The age of advanced mechanics and technology is upon us, and it's only getting more advanced and better. Humankind developed a lot of interesting machinery designed to help humans have a healthier life. Technology might have rapidly changed through the course of time, but its purpose remains the same: The application of science to benefit the lives of people further.
Discoveries often lead to an array of outlandish devices that help humans achieve a task. These devices can even help people with disabilities which can enable them to function normally. DARPA or the Defense Advanced Research Projects Agency is the source for most of these futuristic tools.
Examples of these devices are Exo suits or exoskeletons. DARPA is in charge of funding and developing a lot of these projects aimed to help the military in their operations. Although somewhat clunky and cumbersome, exoskeletons in their initial stages have shown a lot of promise by allowing ordinary people to lift loads that would otherwise require forklifts and other heavy machinery to move.
Even if the development of such tools is primarily for military use, projects like these have countless applications that can further benefit humanity. Robotics can be a way for people with disabilities or amputations to get back their normal life.
With all the futuristic talks going on, experts believe that we are still far from developing the technology we see in high-tech themed movies. However, a lot of advances are in development, and some of these tools are already in use by a lot of ordinary people and elite athletes alike. Most of these tools are mainly for health reasons. Here's a look at some of these exciting tools.
Finis Neptune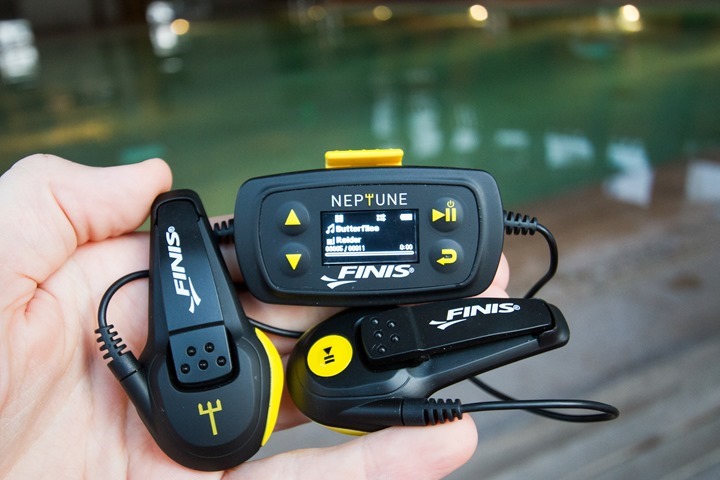 Undoubtedly, music can significantly affect a person's performance while doing a lot of tasks. However, some of these tasks may limit the individual's ability to wear headphones or have a phone nearby. Enter Finis Neptune, a device designed mainly for athlete swimmers and cyclists.
In what appears to be an early showing of man and machine melding into one, Finis Neptune uses bone conduction to relay music to the ears without using a phone or earbuds. The small device is attached to the goggles of a swimmer or a cyclist's shades that touch the part of the face near the ear.
iSpO2 Pulse Oximeter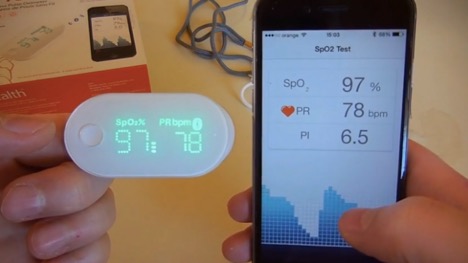 Pulse Oximeters are devices which doctors and nurses use to determine blood oxygenation levels, pulse rate, and blood perfusion. However, athletes are mostly the ones who use it to measure the oxygen present in their blood during tremendous physical stress such as doing sports or exercise. The iSpO2 can connect to any IOS devices to view real time stats for coaches and trainers to see.
DEKA Arm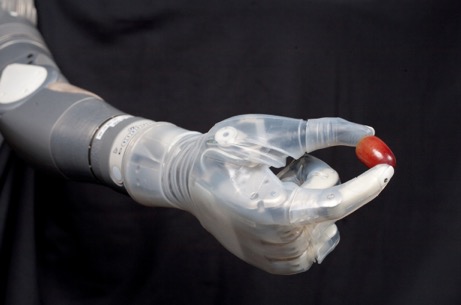 Although a lot of prosthetics are readily available in the market, the DEKA Arm by far is the most futuristic. In another showing of man and machine melding together, the prosthetic arm looks more humanlike and highly futuristic.
The prosthetic can even perform fine motor actions and complex tasks, just like a normal and functioning human hand or arm can do when it interacts with objects such as phones, furniture, etc. The device even makes use of muscle contractions near the stump of the limb to move its motors.
Micra Pacemaker
Dubbed as the world's smallest pacemaker, Micra certainly creates a futuristic feel for patients who need pacemakers to aid the proper functioning of their heart. Traditionally, pacemakers have leads attach to the outer walls of the heart to help with the contractions.
Leads are dangerous and often wear out with time. These points are also the primary causes of infection for a lot of patients. Micra is different from most traditional pacemakers because of its minuscule size and the absence of leads.
HAPIfork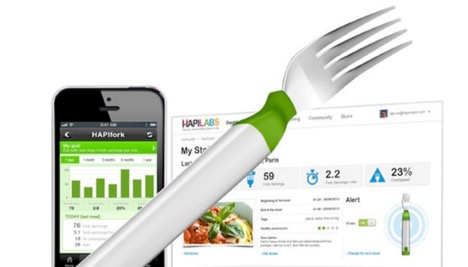 This device allows you to monitor your eating pace and overall time when eating a meal. Studies show that people who eat at slower speeds tend to consume less than those who eat a lot more faster. The fork's processing unit location is inside the body and is detachable when the fork is due for a cleaning.
An accompanying app can track all the data gathered by the fork, which transfers it to a USB and eventually, into Laptops and PCs.
Takeaway
Technology is rapidly advancing, and people are going with the flow. Although some advancements are for war and other military purposes, it's applications are countless and amazing. The medical field is the one who gets the most benefit. People who have disabilities, medical conditions and other problems that hinder them in doing regular, everyday tasks benefit greatly from these advances.