In recent times, owing to rapid urbanisation and a general increase in individuals' disposable income, the demand for appliances like washing machines and others have significantly increased. The machines that were once considered a luxury have now become an integral part of every smart household.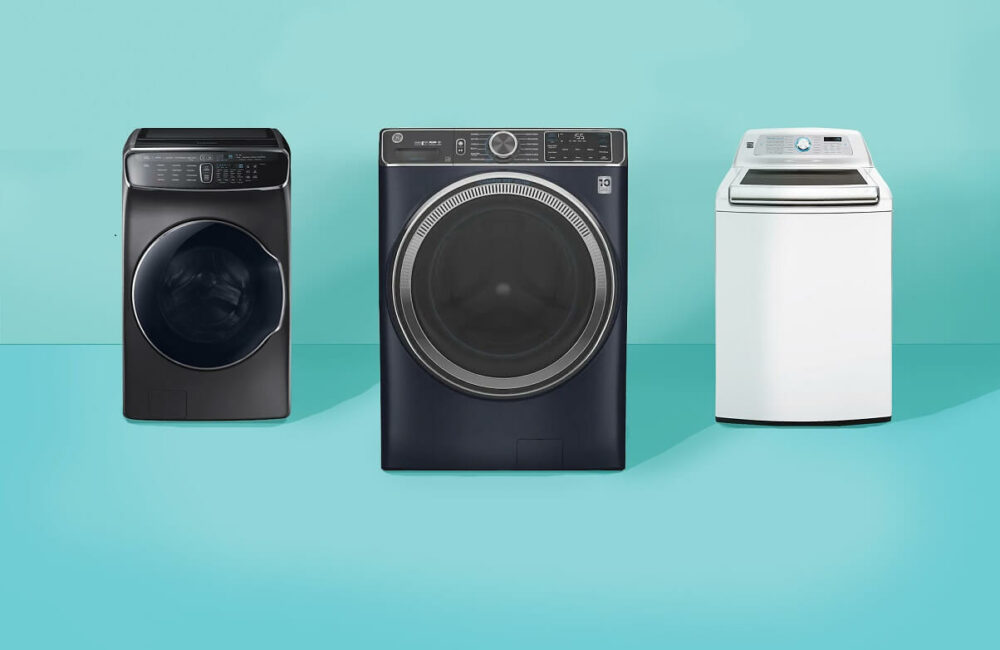 Those deliberating on purchasing a washing machine for their homes can easily initiate the task by researching the process to purchase one. There are several factors associated with buying a washing machine that suits one's requirements. Following is a guide that can aid potential buyers to choose a washing machine from IFB or any other brand, best equipped for their homes.
Washing machine buying guide – things to know
One must look into several factors before opting for a washing machine for his/her home. These include:
Configuration
Perhaps the most crucial, individuals must know the washing machine variants available to choose the configuration most convenient to them. Washers are available in two kinds:
Semi-automatic variant, wherein the clothes need to be shifted manually from the washer tub to the dryer with each cycle.
Automatic variant that is equipped with several automatic settings and wash programmes for a most streamlined experience. These machines also feature a single tub to carry out the processes of washing and drying.
Individuals going for a fully automatic washing machine from IFB also need to choose between a top load and front load one.
A front-load machine has several advantages to a top-load one and offers benefits like better and gentler washes, energy efficiency, etc. Naturally, they cost more than top load variants.
Nonetheless, members under the Bajaj Finserv Market can alleviate budgetary concerns by converting their purchase into instalments. This enables them to opt for high-end models conveniently.
Load capacity
Choosing the load capacity of a machine depends on the volume of clothes that needs to be washed. For instance, families with 4-5 members will need a machine with higher capacity, preferably around 10kg. On the other hand, bachelors living alone can make do with a machine with a 5kg load capacity.
Spin cycle
The spin cycle of a machine is denoted by revolutions per minute. One should choose the spin cycle depending on the fabric and volume of garments to be washed. For instance, delicate clothes can only withstand about 300-500 rpm, while other items might require up to 1000 rpm for efficient cleaning.
Wash settings
Leading brands in India offer washing machines with various customised programmes that enable washing specific kinds of fabrics. These wash settings include temperature control, rotary controls, etc. that allow users to regulate them as per their requirements.
Those settling for a washing machine from IFB can choose a model with these customised settings by investing more. In this regard, the Bajaj Finserv EMI Network Card can be extremely helpful in meeting the additional expense. This card helps convert the expenses incurred into easy no-cost EMIs, thereby allowing individuals to make high-end purchases without burdening their finances.
Material of the drum/tub
Washing machine tubs are available in plastic, porcelain-enamel or stainless-steel variants. While the porcelain enamel can chip away, and plastic tubs can get damaged fast, stainless steel ones can withstand high temperature and are usually longer lasting.
It is, therefore, advisable to invest in a machine with a stainless-steel tub to enjoy maximum durability. Irrespective of the model chosen, utilising the Bajaj Finserv EMI Network Card, with a pre-approved limit of up to Rs.4 lakh, can be extremely helpful in bearing the ensuing expenses.
Further, the NBFC also extends pre-approved offers that can make the process of availing the card faster and easier. These offers can also be enjoyed for financial products like personal loans, business loans, etc. Individuals can check their pre-approved offer by providing their name and contact number.
With such increased accessibility and variegated benefits, the network EMI card is one of the most robust payment tools available. Individuals can take note of the above factors and invest in a washing machine from IFB or any other brand without hassle, with this network card in their arsenal.