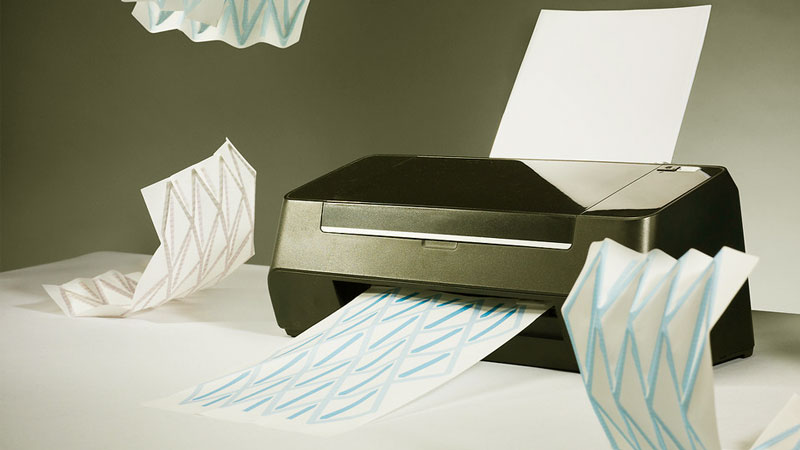 In historical terms, it's not so long ago that printing was the preserve of the publishing industry and achieved with huge movable-type printing presses. Now, in homes and offices all over, printers are common devices. In fact, there have been a number of developments in home and office printing technology and techniques over the years, and a printer that is even just a few years old can seem outdated in this fast-moving age.
Wireless Connectivity
A home or office printer will now almost certainly be able to communicate wirelessly with computers through a Wi-Fi network. Before, a printer would have to be connected through a wire and, at least if it was a consumer model, probably only be able to communicate with one machine at a time. Now, printers can communicate with multiple machines in a home and without a single connecting wire.
All-in-Ones
Originally, a printer would be a self-contained device for nothing but printing. Scanners were separate devices entirely, and photocopier were yet another. These days, however, an inkjet printer that only prints documents is hard to find. Except for laser models, almost every printer on the market is an all-in-one. Scanners are incorporated into the same device. These same devices also serve as photocopiers, because once you have a scanner and printer in the same device you have all you need for photocopying, and the functionality is very easy for manufacturers to add yet potentially very useful for the owner.
Photo Printing
Originally, a printer could only print in black. Then color printing was introduced with sufficient quality for documents and basic non-photographic images. Now a relatively affordable home printer will have a high enough resolution and sufficient color fidelity to print a photograph. Many printer models are marketed specifically as models ideal for photo printing, and some boast the ability to produce lab-quality photographs.
Laser Printing
In terms of technical details and manufacture, laser printing has witnessed plenty of developments over the years. However, from the average consumer's viewpoint, the changes have been far less pronounced than those in inkjet printing. Aside from wireless connectivity, most of the developments are confined to inkjet.
A laser printer is designed to produce good-quality documents quickly and economically. They have got even quicker and even more economical over the years and good-quality color printing has been introduced, but to the man on the street they remain relatively unchanged compared to inkjet models.
3D Printing
The latest high-profile development is the introduction of the 3D printer. Such devices have been used in manufacturing for some time, but only more recently have 3D printing services been available to the public. The first home 3D printer went on general sale even more recently. 3D printing uses some of the same principles as document printing but uses solidifying plastics and operates in three dimensions to produce a solid item.
Printing… it's come a long way. In fact, it's come so far that you may now even be sitting close to a printer as you read this. And with 3D printing being the latest innovation, the question is, what is the next trick up the printer manufacturers' sophisticated sleeves?