The Christmas countdown is on, and it's high time to decide and buy that surprise gift for family and friends. E-commerce sales is whopping since last month, and we expect a sale of around 70 Billion in 2015, a 14% jump compared to last year, as predicted by ComScore. The giants like Amazon, eBay and other e-Tailers are introducing amazingly innovative gifts in all sections you need. There is a remarkable collection in Technology tab, with latest products with bleeding edge features and applications.
This article puts together a list of technology-driven gifts you can purchase for your technology enthusiastic friends, cousins and colleagues.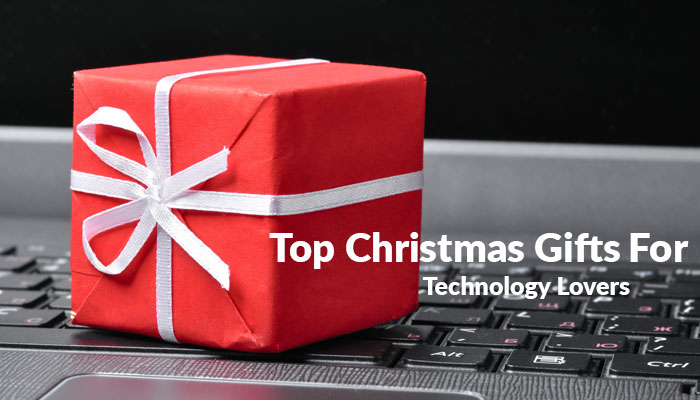 Scroll down to know the hottest gadgets, smartphones, wearables to unwrap your love this Christmas and gain insights into the cutting edge technology updating daily, launching something incredible you ever wondered. Some of them even you can't resist to buy and pamper yourself this December.
The Hero04
The camera company known for an extreme-action videography- GoPro brings to you a Hero04 with the first-ever built-in touch screen videographer. You just need to tap, swipe and record footage and share it with your friends. If you/your special friend are a go-to fan, this is just the most high-tech gift you can treat yourself.  With a waterproof characteristic and built-in Wi-Fi, this GoPro product supports 1080p60 and 720p120 video, and 12MP photos at 30 frames per second. You can find it at Amazon at a competent price.
Pocket size Home Movie Theater
We have at least that one loved one in our list who is an extreme movie buff (it can be you too) whom you can't skip treating special. RIF6 becomes your Santa this year by launching a minuscule projector creating great visuals. It can be connected to any device – your laptop, smartphone or tablet and create a cinema effect at your home. Use it to project movies, videos, your favorite TV channels, playing games, viewing photos and much more.
It produces a 120″ display on the wall or ceiling, in any shape with a pellucid, sparkling view. This RIF6 product has an enduring LED lighting for most crystal images.
Smart and Fashionable Watch
While some of you have mixed desires such that you do want to stay up-to-date with technology yet flaunt your fashionable persona. If those exceptionally advanced wearables do not fascinate you, there is nothing to worry. Here comes a playful watch for the wrist of fashion girls introduced by Samsung- Gear S2, which, in fact, is Samsung's first circular smartwatch with lots of terrific features. Comfy-to-wear, lightweight, rotating watch bezel to reel through and operate the menus and functions, routine life and health tracker, the interchangeable band are few splendid features that come with an elegant look.
Professional Training Course
Online trainings are a great companion and gift a tech geek can have. Since learning has no stop, an e-learning course can give you a lifetime learning of top niche technology and platforms like Big data, Data Science, Hadoop, Business Intelligence, Tableau and many others. With this knowledgeable gift, you can ring in the New Year gaining expertise in one of the most in-demand software and moving ahead in your career.