Every industry in the current market has become increasingly competitive. This means that having certain expertise no longer suffices if you want success at every juncture. In order to truly thrive, one has to take the path of continuous learning.
While the idea of going back to school and partaking in University education is not possible, there are other alternatives. The most practical way in which one can build on their skills or learn something entirely different is through online short courses.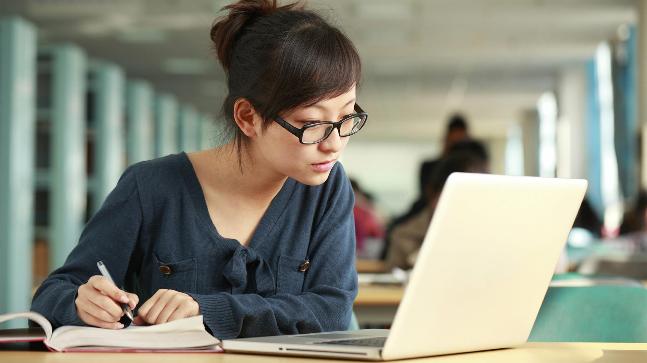 Many professionals are realizing the need for e-learning and the advantages it can bring to their careers. This is a great medium to enhance open's capabilities and help them brush up on new mediums of technology. The importance of online short courses can be better understood with the following list:
Highly Affordable: Education is not cheap and not many can throw away money on expensive courses. Online short courses take care of these issues as they allow professionals and students to learn in the most affordable way. Less costly does not mean that these courses do not offer quality education. They are developed and imparted by those who are proficient in their field.
Flexible Learning: Many adults struggle with the idea of classroom education as it does not suit their schedule. Those working full-time or engaged in other tasks cannot devote a chunk of their day towards studies. At the same time, continuous training is needed for progress in any field. Online courses fulfill the necessary criteria allowing one to study at their own comfort. The hours are not fixed and one can study to their own suitability with ease.
Gives Mobility: Physical classrooms require that you travel every day or relocate in order to study. Moreover, it is not possible to carry heavy textbooks everywhere in order to learn or prepare for any test. Online learning only requires a good internet connection and offers mobility, which means you can browse study material on your tablet or phone on the go. This certainly is a long way from a restrictive idea of studying in a limited space.
Plenty of Options to Choose from: If you are planning to switch job roles or expand on your area of knowledge then online short courses can be the best option. For example, if you are part of the digital marketing team and wish to learn SEO, then you can continue with your job and study during free hours. This way you can progress in your career and get a better job position without having to leave your current job.
Be Part of a Global Community: The digital environment is one where students from all over the world study. It is a great place to interact and interchange ideas. You can pose questions and ask your fellow classmates for their perspective on the subject. This can be a great way to network and expand your circle.
Online short courses are a great platform through which you can further your career. It can help one take in necessary knowledge in an environment that is conducive to their needs.