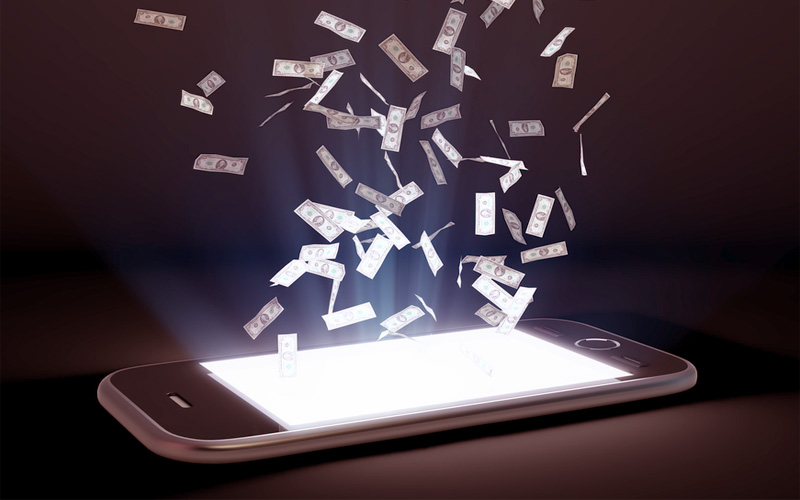 Take advantage of your mobile devices for running your small business. If you own a smartphone or tablet, know that these devices can readily help you with your accounting needs. Listed below are the best android accounting apps you can use:
Mint

This app offers useful tools for entrepreneurs that own startups. It allows you to track your expenses and helps you budget.
Manage your finances anytime, anywhere. Mint gives you a solid idea on where your money goes. You've just to add your bank accounts and credit cards and the app will automatically display a categorized list of your transactions. If you own a tablet, Mint will interpret the data in charts and graphs.
You don't have to worry about the security of your account information. The app is protected with a passcode and allows you to deactivate the account authorization of the app on your device, in case you lose or misplace your device. Just log on to your Mint.com account and you can easily restrict account access. It will send bill alerts and reminders via email or text. The app also has features that allow notifications about upcoming fees, bills, low unusual activity on your accounts, balances, and more.
Xpenditure

Xpenditure mobile app for android is what you need if you're tired of making expense reports in Excel. Ideal for your employees, as well as for accountants and CFOs, this is a cloud-based expense management app that provides users with an easy way to make expense reports.
This app allows you to create reports without any hassle. Just take a photo of your VAT stubs and receipts, upload these to your online Xpenditure account and the scanner app will already extract details such as the name of the purchase amount, merchant, transaction date, and other relevant information you need. You don't have to encode all the data to a spreadsheet anymore! The extracted information is stored automatically on your account—this will help you keep track of your cashflow with ease. It's truly a time-saver!
FreshBooks Cloud Accounting
FreshBooks received different awards such as PC Mag E

ditors' Choice for Android Business App, and was featured on different websites such as Accounting Web, Accounting Today, Android Police, CPA Practice Advisor, CNET, PC World, The Next Web, The New York Times, and ZDNet. It received 4.5 stars from over 5 million users. Their customers are small-business owners who want trouble-free yet reliable applications they can use.
The Freshbooks Cloud Accounting app comes loaded with plenty of features and designed with a user-friendly interface, one that tops others on this list. It also allows you to take photos of your expense receipt and store it directly and safely in the cloud storage. Even if you're in a no-coverage zone, you can still work offline. The data syncs to the cloud the moment your internet connection is restored. Protected using a firewall with 256-bit, all data is secure even if you happen to lose or misplace your phone. This handy app allows you to manage your expenses with great ease.
QuickBooks Online

QuickBooks is one of the most popular accounting software out there and chances are, your business is already using QuickBooks. You can use the app if you subscribe and pay $12.99 monthly or get a full-year subscription of 124.99 and get 20% off. You could also try the app for 30-days free. With the QuickBooks android app, you get to create, edit, and email invoices. You can also manage expenses and track payments.
The QuickBooks app also lets you view your info and update it on the go, schedule calendar appointments, and even create new vendors to help you manage your expenses. With the app installed on your mobile device, you can do estimates while you're on the field and create new customers.
Over 4,000 people have rated the app and it has gotten four out of five stars on the Google Play store. It's best to think of this app as an addition to the QuickBooks on your desktop rather than as a stand-alone software that can do it all.
Xpensify

If you send many of your employees on the road a lot, then you might have heard them gripe about the process of tracking expenses on their last business trip. If your employees have Xpensify on their Android phone, they might not have to spend so much time doing their expense reports on their next trip.
With Expensify, your employees can take a picture of their receipts and the app will fill out the expense details with SmartScan, creating a new expense or linking it automatically to a credit card transaction. You can use the app to organize expenses with tags and comments and take all of that into one expense report. The expense report won't just include expenses but time and other billable expenses as well. The team behind Xpensify is still working on an optimized version for tablets so watch out for that update.
Xero

Like Mint, you can check your bank account, credit card, and PayPal account with Xero. This app allows you to create and send invoices from your phone and like Xpensifty, makes it possible for you to take pictures of your receipts so you can do your expenses on the go.
Xero also integrates with payroll, CRM, and other popular apps like Salesforce and Magento. You can also find contacts and contact them directly. It also has multi-currency support so it's easier to track transactions made on other currencies. Your Xero account is also protected by a 4-digit PIN so you've got a security measure in place.
Shoeboxed Receipt Tracker

If you're still keeping your important financial documents like receipts and bills in shoeboxes, it's time to level up and download the Shoeboxed Receipt Tracker for your Android device. Shoeboxed lets you take pictures of these documents and the app gets important information like the vendor, date, and payment type to make it easy for you to look for these documents when you need to.
You could also export expenses to QuickBooks, Wave Accounting, Excel, and other tools. It even has free email and phone support. Shoeboxed will save you time when it comes to filing taxes.
Book Keeper Accounting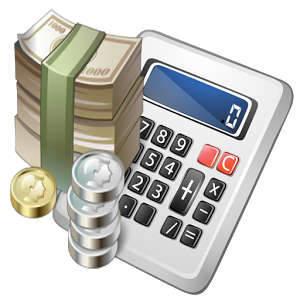 Tailor made for small- and medium-sized businesses, Book Keeper – Financial Accounting has put a lot of thought into adding a lot of features on the app while still keeping a simple user interface. It has a single-entry and double-entry mode and lets you generate invoices and send these to customers. It also has inventory management features and lets you create individual inventory items and record transactions made on these items. Book Keeper Accounting has a slew of financial reports such as balance sheets and trial balance that are all generated automatically.
Other features of the app lets you backup and restore all data and the app also has support for Google Cloud Printing. The app has gotten 4.3 stars from close to 900 reviews.
Zoho Invoice and Time Tracker

With the Zoho Invoice and Time Tracker, you can use templates to create invoices and quotes for your clients. The app also lets you track expenses easily under different categories. It can also help you accept online payment from PayPal, Stripe, and Google Checkout.
You can also use the app to track time so you know how much to bill clients. It can also help you track payment status and keeps you updated on overdue payments. The app lets you easily send a thank you note to your client once you've received payment.
Receipt Catcher

Here's another receipt tracker to consider. What differentiates this app from others like it is that it automatically aligns receipts so you can print 10 receipts on an A4-sized paper. The receipts can be emailed to relevant finance officers and the receipts can easily be categorized to easily track them.
Auditors will also love the app's functionality that lets them read only PDF images. With its multi-currency and converter feature, the app can be used in any country. The app was designed to make organising personal receipts a hassle-free procedure so you and your employees don't have to waste a lot of time creating an expense report.
Efficiency vs. Convenience
In conclusion, these accounting apps for Android can be a big help for a business owner like you.
However, the downside is you'll need to consider factors like a full keyboard and larger screen resolution (better if these are installed on tablets) to use these apps efficiently.
Convenience is the biggest advantage of these mobile applications. You may access these apps anytime and anywhere even without an internet connection so start saving and using them today!