Hublot watches are among the best watch brands around the globe. They are very durable, and you may have to part with some good amount of money to own such a watch. Usually, the Hublot watches are an emblem of pure classical engineering with unique features and designs that prove their worth to the users. For this reason, owning such a watch requires you to take good care of it for you to gain the value for your money. Many people may find challenges in taking care of their Hublot watches, and here I provide 8 critical tips that you may need to consider to maintain your watch.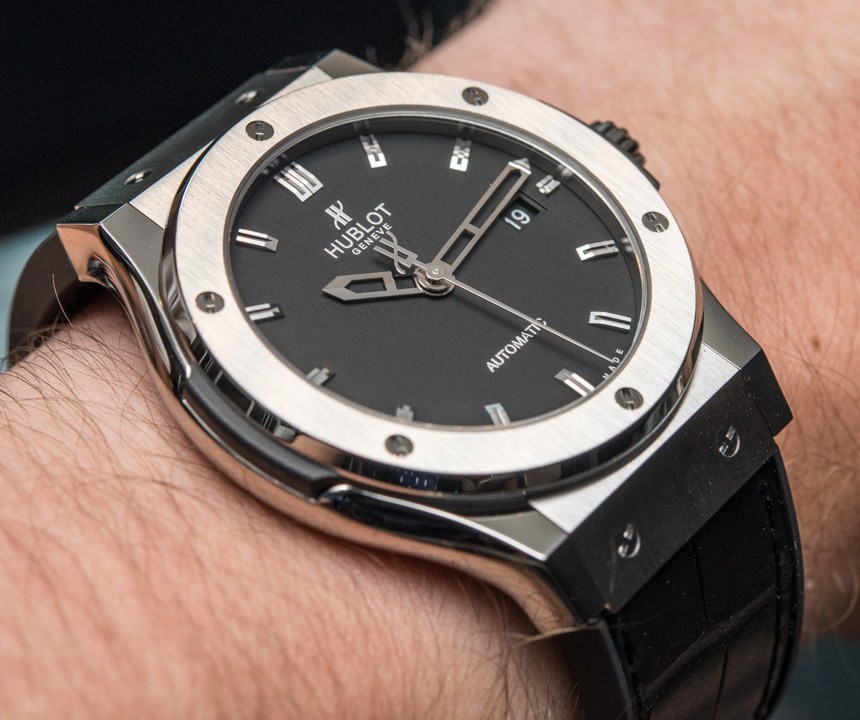 1. Clean Your Hublot Watches Regularly
You need to ensure that your watch remains as clean as possible for it to provide the best service to you. Use a clean and soft cloth in wiping down the Hublot watch's band as well as the case in order to ensure the removal of any dust or dirt. You may also consider soaking the Hublot watches in water and soap after a few months as a way of loosening the dirt.
2. Consider Keeping Your Watch Box
Hublot watches usually come with their boxes. It is highly advisable that you keep your watch in its box during the times you are not wearing it. When you set your Hublot watch on the crystal or on its side, you are risking your watch to get scratches. Therefore, keeping your Hublot watches in their boxes ensures that they are safe and are protected from potential damage or scratches.
3. Be Sure to Service Your Watch on a Regular Basis
Irrespective of the length of warranty for your Hublot watches, consider servicing them after two to three years. This aspect greatly helps you in identifying potential issues that may affect your watch before they become real problems.
4. Avoid Opening the Hublot Watches by Yourself
Hublot watches are technically made and thus would require a technician to handle them. When you open your watch and do not have the appropriate knowledge and skills to repair it, you damage it and lose money. By opening it, you are exposing your watch to dirt, dust, and other tiny particles, which once they get inside your watch, the damage is inevitable. You should always leave the work of opening your watch to a professional or watchmaker.
5. Ensure that Your Watch Doesn't Come into Contact with Chemicals
Perfumes, colognes, oils, and cleaning supplies are all bad news for your Hublot watches. For example, perfumes greatly lead to damage on the leather bands of your watch as they weaken them, leading to a potential tear. It is also advisable that you use simpler cleaners as opposed to the powerful ones that may damage your watch.
6. Find Out Whether Your Hublot Watch is Resistant to Water
Many of the people who use watches on a daily basis may not even be aware of some of the specifications of such watches. You need to undertake some significant research on your watch to identify whether it is water-resistant and the amount of pressure it can stand. For instance, if your Hublot watch resists water to a depth of 30 meters, you should not go deeper as the pressure may be so much that your watch cannot handle. If your Hublot watch is not resistant to water, you better avoid any contact between the water and watch to avoid potential damage.
7. Do Not Expose Your Watch to Sunlight
Hublot watches should be stored or kept in a way that does not expose them to sunlight for extended periods. When you expose your Hublot watch to sunlight for long periods, the effect is that it may fade and lose its aesthetic value. Additionally, the heat from sunlight is highly likely to shorten the life of your watch's battery.
The steps I have discussed are largely effective in ensuring that you take care of your Hublot watch. You should also consider reading your watch manual as it has more information on how to use and maintain your watch. I hope that the 7 tips I have provided will help you in respecting and caring for your watch for it to serve you best.