The idea of personal branding may be unusual to some but, in the digital era, it has become a necessity.
Your branding is the way that you promote yourself and how you want the world to see you.
It can be a combination of how the media portrays you, how others look at you in real life, as well as the impression people get from the information they read about you.
Like a company's brand, your personal brand helps to communicate your skills, personality, and values to potential customers or clients, as well as helping you to stand out from competitors.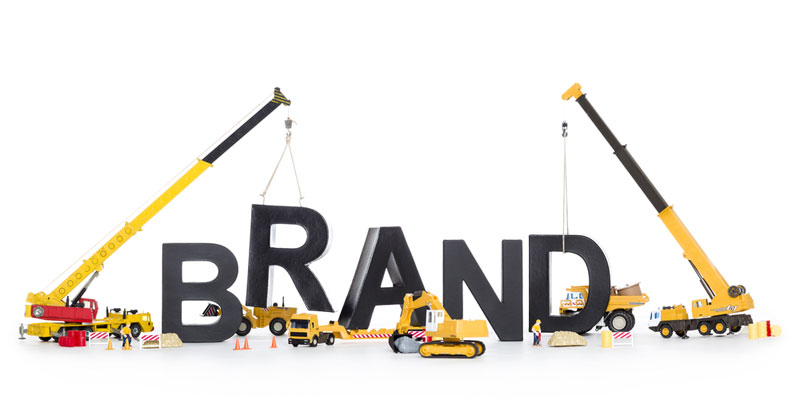 Nowadays, many people distrust advertising, as well as the brands that create them. People don't do business with companies, rather with people they like, trust, and have mutual connections with.
This is why influencer marketing is becoming so successful.
Whether you are looking for a job or a promotion, considering growing your network or your business, developing your brand can help you achieve these goals.
You can either let your personal brand develop organically, which will likely be chaotic and beyond your control, or you can take control and present yourself more favorably. Here are a few things to consider when developing personal branding:
Know Who You Are
A personal brand should be an authentic persona that accurately reflects your identity, both personally and professionally.
To achieve this, you must first figure out what your strengths and weaknesses are.
Start by taking note of the branding assets that you already possess, including your skills, academic credentials, interests, passions, the areas you excel in, what motivates you, and so on.
You must also determine your core values: what you believe in, what you stand for, and what you stand against. If you're finding it hard to answer these questions, perhaps you can ask others to give an honest assessment of what they think of you.
Knowing the different facets of your personality can help you determine how to best brand them. It will also help guide your other decisions in personal branding, including your brand vision, mission, message, and personality.
Define Your Target Audience
Personal branding is only beneficial if you are targeting the right people. It's impossible to please everyone, so invest your resources into an audience that is more likely to give you the desired outcome.
Do your research and find out as much as you can about them, including standard demographic data such as their age, gender, profession, and education.
Equally, you need to find out their desires, aspirations, goals, motivations, beliefs, values, pain points, and challenges.
Once you determine your target audience, it will be much easier to develop personal branding that's attractive to them.
Be sure to communicate with your audience via social media, review sites, forums, and so on.
Build a Platform for Sharing
Having a digital presence is an essential component when you need to develop a personal brand.
Start with social media accounts such as Facebook, Twitter, Instagram, LinkedIn, Pinterest, and YouTube, to name a few.
You'll also need to create a website that shares useful information, including who you are and what you have to offer.
Your website should provide the ultimate added-value to readers through quality content – whether written, imagery, or video.
Other vital elements required to ensure the site is fully optimized to increase conversion rates include a professional logo, professional product photography, social proof, aesthetics, cross-platform compatibility, a clear call to action, contact page, etc.
Ensure all your digital platforms send the same message.
Follow in the Footsteps of the Experts in Your Desired Industry
As you begin to establish the goals you want to achieve, you should look into the experts in those fields/roles.
Take note of how they present themselves and their work.
Don't just follow them, collaborate with them to learn from their achievements and failures.
Be sure to network regularly. The more valuable connections you make, the more likely your personal brand will be recognized, and the more you'll broaden your professional circle.
Create an Irresistible Offer
To develop a successful personal brand, you need to offer something valuable to your target audience.
This could be anything that helps them achieve a specific result or solve a particular problem.
The first step to creating something irresistible is offering something with a particular outcome as opposed to a more general result with a vague promise (become a specialist and not a generalist). Then, find the overlap between what you love, what you are good at, and what your target audience wants the most.
If you're competing for the same audience with several other product/service providers, being able to demonstrate some level of uniqueness is vital to a successful personal brand. This includes excelling at customer service or offering a product/service to a particular group of people.
Keep in mind that your brand isn't just online; it's also how you conduct yourself in the office, at home, and on your daily commute. Reputation is everything!
Those everyday interactions, coupled with the story you tell is what will eventually define your personal brand.
Personal branding can be quite challenging, and you must keep in mind that it's a long-term process.
Be patient and reinvent as you grow.