Whether it is the launch of your new business or expansion of the existing product line, including a video in your strategy can help turn your business launch from good to great.
Why, you may ask? The main reason is that video attracts and converts users to customers. It is the power of video which can engage, entertain, inspire in an easily digestible format.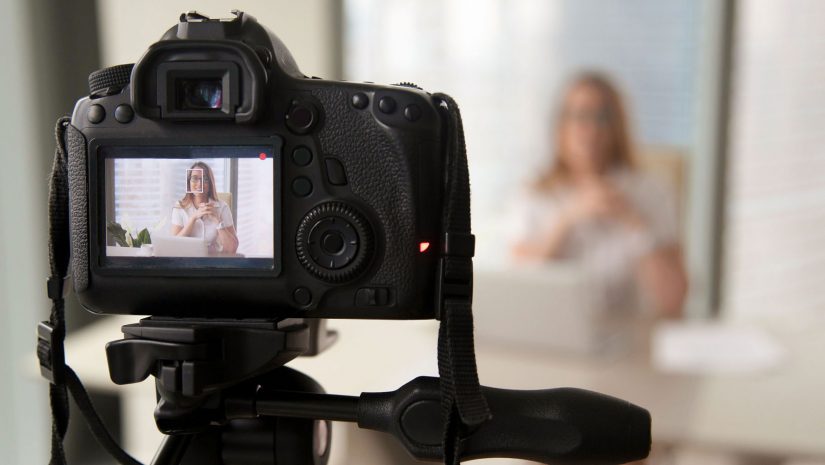 One of the easiest ways to do so is by using the Voice2V platform. You can use it to convert audio to video online and turn audio to video to make amazing videos.
Steps to use the Voice2V tool
The tool is equipped with a bunch of tools to help you create videos for websites or products. Let's look at each of the steps to use each of the available tools to convert audio to video online.
If you are looking to create something scroll stopping, you can try from an array of pre-made templates. The tool provides an easy to use guide for making videos optimized as per the platform. You can choose from creating a Facebook story, Instagram Story, a Facebook news feed, or an Instagram post. At the click of a button, you can personalize to get the best from image to video templates available on the platform.
Steps to get started to create an engaging video:
Select a format which can either be for a Facebook story or Instagram Live.
After making a selection, you'll be able to choose from a range of styles you wish to incorporate in a video.
You'll be able to see a sample video of the style you have selected and can switch the video ratio to wide, vertical, or square.
Once you click 'Select this template,' you can add the script for the video, including Headline text and the body of the scene.
The tool also provides auto suggest images and video features, along with links to your desired website. You can also add your media files, if any.
If you wish to start from scratch, you can pick the blank template option and select a dimension to get started. This option allows you to build your scene by choosing any desired image, audio, or media files. You can add audio to video, fill in stickers, add on different shapes, and enhancers through the tool.
Tips for converting audio to video online.
To convert any audio to video, upload your audio file on the platform, follow these steps:
Click on the box which mentions 'Upload your audio file'.
Pick an audio file from the pop-up box or drag the file from your desktop to the upload area for the tool to process the file, which can then be used for video.
The uploaded audio can be used in your existing or new video and can be trimmed down to suit the video requirements. Check this out.
Using the video on social media platforms
A well crafted and platform optimized video is likely to work wonders for your brand or product. Having the right formatting, effects, and audio can attract users and increase engagement.
You can experiment with different video lengths in order to check what works best with your audience. Different platforms recommend the maximum video length. It includes the following:
Twitter: 30 seconds
Facebook: 100-120 minutes
Instagram: 60 seconds
Snapchat: 10 seconds
If you are looking to get a way around the maximum time limit, you can simply post a Youtube link in order to share content for an extended time.
Platforms such as Twitter, Facebook, and Instagram also offer autoplay as a feature. So when users scroll through their feed, the video plays automatically and encourages users to watch with the video playing.
How to become a pro at image to video conversion?
In order to become a pro at image to video conversion, you don't need to spend hours learning about different features of complex editing software. All you need is software that is easy to use and where operations can be performed using simple drag and drop functions.
With Voice2V, you can convert an image to audio, convert audio to video online, add music to video, and become a pro at the click of a button. All you need to do is work on creating a storyline and selecting the visual from an online library of over 1+ million images.
You can add visual effects, stickers, shoutouts, and increase conversion rates quickly. With an easy to use audio to video converter, you can add the desired sound effects and voiceover in a video.
Frequently Asked Questions (FAQ)
A) How can you add music to a video?
In order to add music to a video, either you can select from the Voice2V tool, or you can even upload one of your own. Simply click upload or drag the audio file to the video editor.
B) Is it possible to convert an audio file into a video?
WIth the Voice2v platform, converting an audio to a video file is easy to click a button. Press the upload file button to select a file, which is then processed by the tool to make it ready for video usage.
C) Which tool can help you convert audio to video online?
To convert audio to video online, you can use the Voice2V platform. It offers free to use functionality and a host of editing features which can render videos within minutes. You don't require additional learning or video editing experience to convert audio to video online. Simply perform the function with an easy drag and drop feature.
D) How long does it take to convert mp3 to video using Voice2V?
All it takes is the click of a button in order to convert your mp3 file to video with the Voice2V platform. The mp3 to video converter can quickly process the file as you go on, select relevant images and work on the video's storyline.