Throwing interesting and distinctive events is no longer something restricted to elite companies or special occasions. The growing number of event planning companies has meant innovation in the industry, and many of these companies can offer bespoke services that appeal to a huge range of clients.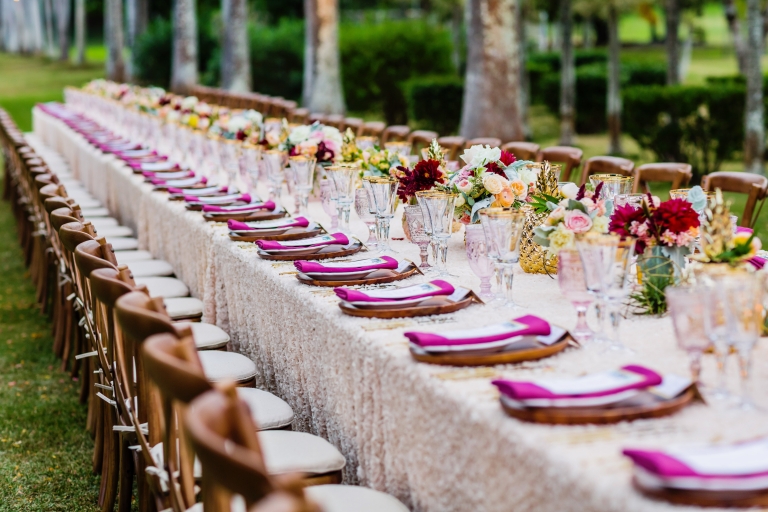 Regardless of the size of your organization or personal needs, it is worth being aware of some of the latest exciting developments in the world of event planning. In this piece, we are going to run through some of them. These developments all are geared toward increasing levels of engagement and memorability for the attendees. For your business, this means your event will be sure to impress your guests and provide talking points.
Live Streaming
A development that now feels perfectly natural is our ability to watch events such as TED talks as they take place across the world. Online streaming is a relatively recent innovation. The smoothness and quality we now see in live streams rely on relatively fast internet speeds, which are now commonplace.
Live streaming lets you reach a far greater number of people than in the past. It can even make your event far more worthwhile. Some platforms also allow those watching to participate in the event through comments or reactions.
Digital Goody Bags
People all over the world are becoming increasingly aware of their environmental footprint. Cue: digital goody bags. This innovation will let visitors be involved in your event and leave with a clearer conscience. They also can feel less stress about losing photos or something valuable they hoped to take home with them.
It's also a great innovation for your overhead as digital goody bags can cut costs and hassle. It eliminates packaging, shipping, and handling expenses.
Secret Events
Social media can lead to some events feeling routine as they are captured from start to finish. An approach that you may wish to consider to build excitement is a secret event.
In the UK, secret events in the form of film screenings have become a popular marketing strategy. Attendees receive hints about the theme of the event but no other information about the film around which the event centers.
This is a novel way to build hype. You can adopt this by revealing details slowly on the day. Your guests will have heightened curiosity, and when the event is over, they have a more memorable experience.
Virtual Reality
A recent technological development that can add another dimension to your event is Virtual Reality. Headsets paired with this technology can provide your guests with an immersive experience that will further pull them into the world you are trying to create.
One memorable event of this type was hosted by animal rights activists, who used these headsets to give the perspective of an animal in a slaughterhouse. This is a very unique and potentially controversial use, but the content doesn't have to be political for your guests. With an event centered around something like Formula One, you could use these headsets to give guests a sense of the feeling of being behind the wheel of an F1 car.
Cashless Payments
A technology that can streamline events and create a smoother user experience is the cashless payment system. Some events now use bracelets with RFID technology. This allows visitors to pay quickly and easily.
This may seem minor. However, cutting waiting times is one of the most reliable ways to improve users' experience of an event. As users can pre-load cash onto their bracelet before the event, it also means they can do without carrying a purse or wallet. This eliminates people having to locate lost items after the event.