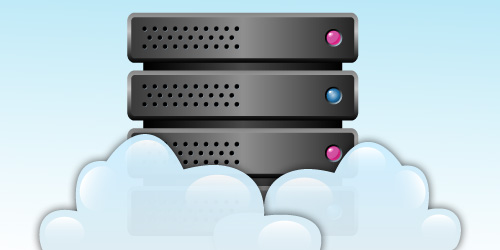 The VPS (Virtual Private Server) can be defines as the virtual servers offered by the web hosting service providers in the form of services. VPS is the best hosting solution to those website owners who want to get dedicated resources out of a limited budget.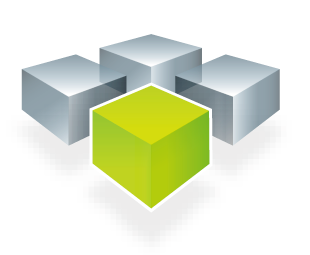 Practically, VPS is the physical computer machine or we can say that a server that is specially designed with specific hardware and software that a hosting server needs to handle and process large amount of data at a time. Later on, these servers or computer machines are divided into various virtual spaces where each space is allocated to the website owners as per their need for hosting their websites.
Now, these virtual space acts like a virtual server with its own dedicated resources like own IP addresses, space, memory and processing speed. However still you share your internet speed with peer virtual servers but their high uses will not affect your performance. You are free to use your all resources what you have bought and they have provided to you.
If you have used shared server with a decent traffic; you may notices that just a small slap of sudden traffic may cause you minutes of downtime and sluggishness.
Read also,
That is why VPS is booming these days; but there are numbers of web hosting service providers already out and it is bit difficult to choose one. So, here are certain tips which will help you to choose the most suitable VPS hosting plans based upon the specific factors.
Management of VPS (Managed or Unmanaged VPS)
The very first thing to notice is the management of a vps. There are two types of management of vps as Managed Service and Unmanaged Service. In manages service you will be provided complete support and help regarding to installation, backup, restore, modify etc. But in the same time managed service costs few more bucks. Whereas in an unmanaged service; you will be provided a basic support which will not have benefits of a managed service. But in the same time an unmanaged service is cheaper too.
Managed or Unmanaged VPS can be used by any website owner and there is no restriction over selecting it; however you will required additional knowledge of configuring your server and use of CLI (Command Line Interface) if you are opting for an unmanaged vps and you will not be provided any Control Panel or anything like that. Whereas a managed vps comes with cPanel and WHM Panel which is based on GUI (Graphical User Interface) which can be managed by any one.
Operating System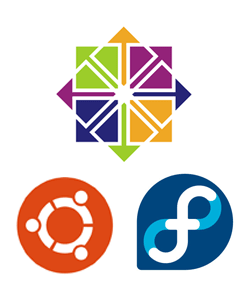 When we go for any hosting there are two types of operating system to choose from either Linux or Windows. Linux is most powerful and secure system software whereas Windows is prone to risk with has great numbers of application support. Linux is cost effective as it is open source and Windows is expensive because it is commercially sold by Microsoft. Linux have a great variety of distributions and Ubuntu and Mint are leading one. It is always suggested that choose a Linux system because it is price saver and life saver too.
CPU – RAM – Storage
The next thing to choose is the hardware resources what they are providing. In this we have to look for CPU's processing speed and cores, amount of processing memory they are providing.
After that we have to notice their storage services. Nowadays there are many web hosting companies who are providing SSD (Solid State Drives) storage which is many times faster than traditional HDD (Hard Disk Drive). Also there is no moving part in SSD therefore it responses faster than HDD. If you are speed savvy then choosing SSD storage would be a better option.
Network Speed – Bandwidth – Transfer Limit
The most significant and noticeable thing is the network speed of a web hosting service provider. Because it's speed and response time will help you to rank on top in search engines. Generally a VPS should be powered by more than 20 Mb/s speed; but it is better to look for over 20 Mb or better up to Gb link speed.
Note: Here small 'b' represents bits or capital 'B' represents Bytes. Divide bits by 8 times to get actual bytes. 8 Mb is equals to 1 MB.
While selection of a VPS always look for their bandwidth speed and notice on their bit and byte. If you understand their bandwidth system you will always look for a better option.
After finalizing network speed you need to know the transfer limits. If they say that it is unlimited then make sure that it is limited actually. Generally while choosing VPS they provide you basic details of what transfer limit they are providing.
Note: Every unlimited transfer plan has its soft limit or a hard limit. Once you reached to their soft limit they will contact you with upgradation and asks for additional payment. But if you not consider upgradation and crossed their hard limit then they will sure suspend your account and it will not be active until it gets renewed on next month or manually.
Uptime
Another thing to notice is their uptime. It is also one of the important things to notice because your uptime helps you to rank well in search engines. The best way to know about any web hosting company's uptime is to research user reviews and forum discussions.
Customer Supports
Finally the last thing to notice is customer support. See the numbers of way you can contact your web hosting support team and also check their skills and capabilities to solve your problems.
Plans and Pricing
Now your decision and web hosting company's price and plans will make you think ahead.
Basically, VPS Plans are very flexible and reliable too. Nowadays Virtual Private Servers can be upgraded and downgraded immediately on the demand of website and its usability. If you are on basic VPS Plan and suddenly started getting huge amount of traffic you can shift to a next level with just a request. Same way you can downgrade your plan too when you know there is no scope of traffic for next month.
These are the crucial factors to notice while choosing a perfect web hosting company for your websites and blogs. Choose a better host from beginning so that you work from scratch well.
Our Suggestion and Conclusion
Based on above all selection we have listed few of the leading and well performing web hosting companies name. They are as follows,
DigitalOcean (Unmanaged VPS Cheaper)
MediaTemple (Managed VPS)
BlueHost (Managed VPS)
Hostgator (Semi Managed and Managed VPS)
AtulHost.com Web Host Services (Managed VPS)
DigitalOcean and MediaTemple are the best VPS we have seen till now with great hardware resources and blazing fast speed at affordable price. Where as BlueHost and HostGator are also the best options to start your website.
Finally it is on you what you choose. Leave your comments and suggestion if you know any better vps hosting services to choose.