You will be surprised to know that the lash market is expected to reach $1.5 billion in 5 years. Eyelash extension application is one of the fastest-growing domains in the competitive beauty world.
Whether you are a budding eyelash artist or a salon owner, knowing about the extension industry can benefit you in the long run and open doors to many career opportunities. If you're interested in learning or improving your lash extensions application skills, there is no dearth of online courses on the net.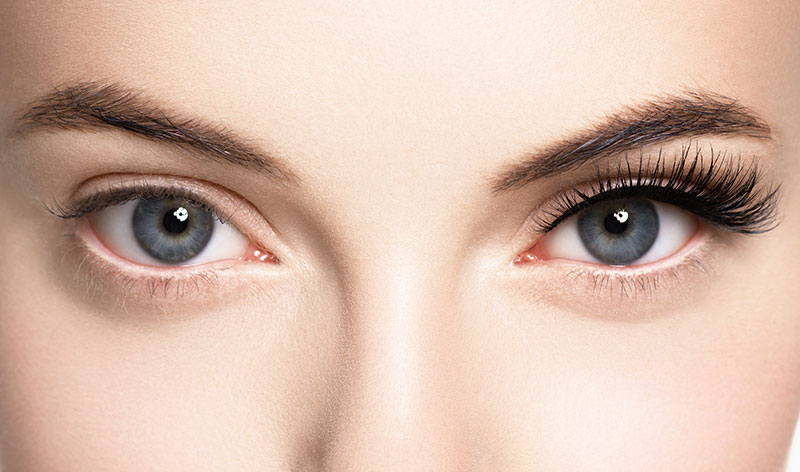 Here are some of the benefits of joining an online eyelash extension training:
1. Enhance skills
With each passing year, the demand for eye makeup has increased and eyelash extensions form an integral part of the emerging trends. Given the intricacy of the job, customers look for skilled beauty professionals to do the job.
An eyelash extension training can help you:
Learn or boost your lash skills
Stand out from the market competition
Open up to new and exciting career opportunities
Provide your clients with the most luxurious options to make their eyes look bigger and more beautiful.
2. Better income
Do you know the average salary of the lash artist in the USA is $51,000 per year?
Eyelash extension specialists are high in demand and come with a hefty price tag. People are ready to pay any amount for them, which means you can earn big. Moreover, many salons pay a good salary to lash technicians who are licensed or have completed eyelash extension training.
3. Be your own boss
Lash training will give you the opportunity to work as per your convenient schedule and at the price you want.
You can work as a freelancer and make your own clientele and set your own working hours. In fact, you are not alone! 70% of lash artists are freelancers in the world.
Benefits of working as a freelance lash artist are:
Freedom to choose clients
Earn as much as you can
Enjoy work-life balance
Flexible schedule
4. Cost-effective
The aspiring lash enthusiasts who are on a tight budget can benefit the most from online training courses.
An online course is much more affordable than in-person classes and you can learn necessary skills without breaking a bank. You can even save on transport expenses.
Pro tip: Do your research and join a course designed by an experienced instructor who can take you one step closer to your dream.
5. Location doesn't matter
Online courses offer you the opportunity to learn while sitting in the comfort of your home. There are many experienced lash artists across the world who conduct online classes.
You can enroll in the best online courses and gain knowledge without being restricted by your physical location.
In the end…
Having an eyelash extension course certificate under your belt lets your clients trust you easier than without one and also helps you grow in the industry.
The benefits of the lash extension training are myriad, making it no surprise why many newbies join it.
So, it's time to roll up your sleeves and join the course!