Every professions or business owner requires online marketing tools to get marketing campaigns from the ground. To be frank, many of these tools are for businesses that at the enterprise level or need a budget which does not justify returns. These tools usually cover various needs and used all things from content, to email, to social media marketing and many others. In this article, I have shared top 7 free online marketing tools to get your job done without breaking your bank.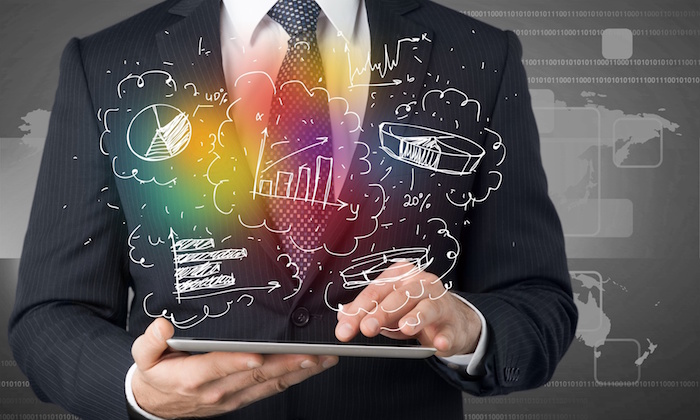 Check out 7 free online marketing tools…
Answer The Public
This tool is fully free and is an integral part of the content strategy. It is used to determine the questions and topics surrounding primary keywords that you would like to rank for. You the try answering as many questions as you can with your content. In this way, when Google is on the lookout for the websites with the required info regarding your topic, you are not just going to rank, but you are likely to convert your visitors as you are answerable to the questions they have.
Portent's Title Generator
This tool will help you say goodbye to writer's block. Content teams love this tool while coming up with shareable content ideas. When you press a button, this tool, which is one of online marketing tools, gives your ideas for titles ranging from serious to hilarious ones. Have fun with this tool even when you cannot find the desired title to keep your creative juice flowing.
Google Keyword Planner
These online marketing tools are great resources for your small business when it wants to start a pay per click campaign. A lot of opportunities exist when you use this tool while setting AdWords campaign. The favorite feature is searching for the volume calculator. It is possible to layer it with a location targeting to get an estimation of the number of impressions you will get for keywords in your location. Added to metrics of search volume, it is possible to check out the level of competition and the suggested bid for the chosen keywords.
Moz Local
The most crucial issue for small businesses that run business locally and would like to appear in search engines in consistency of address, name, and phone contacts across all sources of citation like like Yelp, Yellowpages, Facebook, and many others. This tool offers you a way of auditing the NAP and fixes your own with ease. You just pay them and they will everything else for you. It is a massive great way of doing improvement and quick analysis.
Keyword.io
Keyword research is a very crucial aspect for your small business while embarking on the SEO campaign. When you have this tool, it is possible to get keyword ideas from fiverr to Google to help you understand the keywords to target and the topics you can use to create your content. It is unfortunate that at the free level, you will not get crucial aspects like keyword search volume and competitiveness.
In case you have some money to shell, the pro version of this tool has done good work and has also come up with the improved version for free access. Also, there is the long tail pro, which is an old-school favorite that will integrate with Adwords and Moz to provide you perfect data scale.
Facebook Audience Insights
These free online marketing tools are terrific tools for content and market research. When you toggle through its options, you will view particular demographic info about the audience and learn several new things.
When you want to use this tool in a great way, allow it to assist you curate content that your audience will like. For instance, if you are a business, you just type in the location or service area, toggle advanced options, choose home, and start learning what homeowners in your vicinity have an interest in.
Pablo by Buffer
With these online marketing tools for social media, you will access more than six hundred thousand images and the necessary tools for being a pro in social images. You begin by choosing the image and then you overlay it with text, select filters, choose sizes, share/download, and add logos. In a few moments, this tool makes it possible from Photoshop to become a social media design pro.
Conclusion
Whether you are running a small business or you are marketing them, online marketing tools will help to add insights and expertise in your marketing campaigns. Feel free to add favorites and have fun using these tools in your campaigns.