Being an active member of the modern workforce is as exciting as it is challenging. With dynamic startups popping up every year and forward-thinking leadership taking charge, the work world continues to evolve rapidly, leaving less time for quality R&R.
Whether you're an entrepreneur building a new business or you just received a promotion at your office, you will need to manage stress. It can be easy to disregard a work-life balance. However, to do your best work, you must find ways to alleviate stress and anxiety.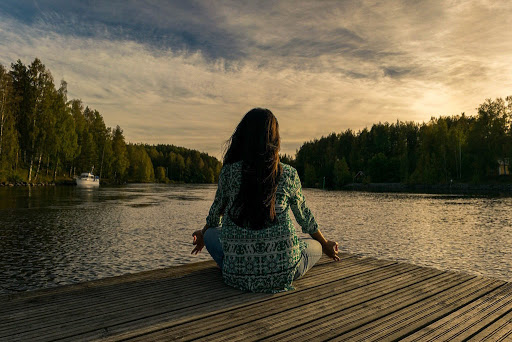 Creating a system of organization for yourself is a helpful first step toward eliminating unnecessary stress in your life.
Check out these organization tips if you are interested in maintaining a greater sense of work-life balance.
1. Archive Important Documents
Have you ever spent valuable time rifling through papers to find an important document? Whether the landlord of your dream apartment requires your bank statements or you need to access a previous year's tax return information, many everyday situations require personal documents.
Instead of keeping your documents in a box somewhere in your house, try an online system through a document scanning company. There are a number of companies online that will help you keep your important documents in order.
Save yourself time and energy by creating an online archival system for yourself.
2. Buy a Planner
While online calendars are a valuable resource, studies show that handwriting your responsibilities improves your memory. Buying a planner will help you keep track of your week and the act of writing down your plans will help you remember details.
3. Wake up Early
We know waking up early can be a pain, especially if you spent eight hours of your day in an office and the majority of your evening at social events. But hear us out – if you wake up a half hour earlier each morning, you will inevitably make healthier choices. You can make yourself breakfast, for example, rather than grabbing fast food on the way to work.
Waking up early gives you time to shower and even stretch or meditate. The mornings should be about giving your body time to wake up, not running out of the house to make it to work on time. A little extra time each morning is sure to ease your stress levels during the day.
4. Use a Budgeting App
Financial literacy will always lead to long term success. Too often we adopt the attitude of "winging it" when it comes to our finances. While it can be difficult to make time during a busy week to create a budget, there are many apps designed to help any modern adult make financially responsible choices.
By using an app, you can access your budget on the go and make smarter financial choices each day. While saving up large sums of money will help you to achieve your goals, being mindful of the way you spend your money on everyday items like coffee leads to greater control over your financial health.
5. Remember Your Mental Health
If you have an intense work life, it is easy to forget to prioritize mental health. We are taught that work always comes first. But how can you be your best self at work if you are neglecting your mental health?
By addressing stress and anxiety with a mental health professional, you can learn safe and effective coping mechanisms.
Final Thoughts
When you lose work-life balance, your stress levels rise and your quality of life worsens. Remember that you are worth prioritizing over your career. With these organization tips, you'll declutter and de-stress much easier than before.