Customized bookmarks can serve as a great promotional tool for businesses. They can be used as a mini flyer that can be used to market goods and services. People are more inclined to keep bookmarks with your business name tucked away inside their favorite books.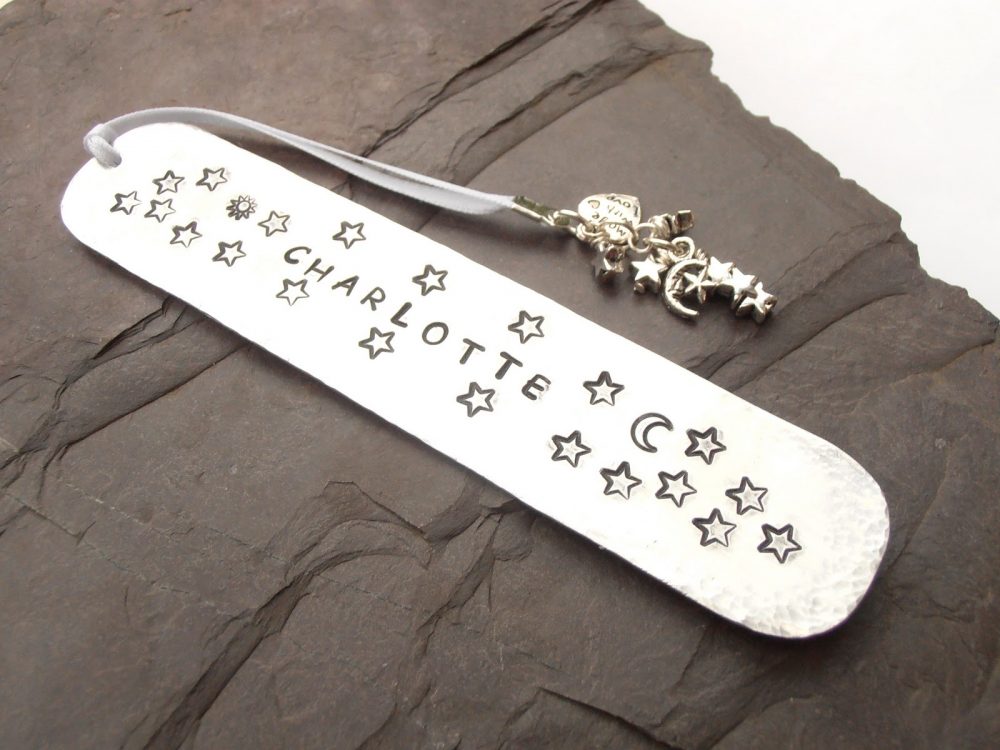 Giving bookmarks is an effective and inexpensive way to market your business to the target market. You can print on one of both sides of the bookmark. Here we will share some ideas for using customized bookmarks for business purposes.
1. Event Tickets
You can create personalized bookmarks that create event tickets. The bookmarks are just the right size that customers can carry in their pocket, purse, or wallet. The customized bookmark can serve as an alternative to the expensive ticket printing for events, competition, and productions.
2. Travel Souvenir
You can print a travel souvenir if you own a guest house or travel agency. The bookmark can depict famous attractions. You can give bookmarks to your customers with a beautiful image of a scenery. They can show the bookmark to their friends and relive the experience of their time .
3. Greeting Card
You can also split the standard 6-inch bookmarks into two halves and use them as a greeting card. The business information can be printed on the inside and outside of the card. The card can be folded at the center to make a gatefold card. This is an elegant way to impress your target audience when introducing your business.
4. Prize and Award
Businesses can also consider giving gifts and awards to customers. Most customers will love to pick up the bookmark, inspect it, and keep it in their pockets.
You can send customized bookmarks to loyal customers. The bookmark can contain the name of the customer and important information such as emergency contact information.
5. Coupons and Discounted Offers
You can print coupons and special offers on a bookmark. The customized bookmark can contain promotional messages such as '15 percent off on all purchases', 'buy one get free', and 'buy till 10 May to get discounts.
You should let customers use their bookmarks to avail discounts during a sale. They should be allowed to present the bookmark at the counter to receive discounts on certain products.
6. Contact Card
Businesses can also print bookmarks to contain business information. The bookmark can contain information such as the website address, email, phone number, and other important contact information.
Giving bookmarks is a more effective option as opposed to giving business contact cards. People are more likely to keep bookmarks as opposed to business cards.
7. Brochures
Bookmarks can also be customized to serve as brochures. The bookmark can introduce your business to the target audience. You can print value proposition, mission, and vision in the bookmark.
Also, you can list the benefits of contacting your business to perform a specific task. The custom bookmark can serve as a cost-effective promotional tool to introduce your business to the target audience.
Printing Tips for Personalized Business Bookmarks
1. Creative Inspiring Design
You should make sure that the bookmark that you present to your target market has a compelling design. The design should be creative yet make the best use of the available space. It should be packed with information regarding your business.
2. Quality Print Material
Most users would want to keep the bookmarks for a long period. So, you should consider printing the bookmark on high-quality printing material. This will help you to make the best impression on your target market.
3. A Clear Call to Action
The promotional business bookmark should have a clear call to action. Ask the customers to take a specific action and mention the rewards. The message should remind the customers to contact sales personnel after they see your company's bookmark.
4. Shorten URL
If you want to mention the link of a specific product, you should consider shortening the URL. A shorter URL is easier to remember. You can include even more message when you use a URL shortening service such as Bitly.com.
Using URL shorten online service, you can create custom, short, and memorable links for the personalized bookmark.
People of all ages use bookmarks. A bookmark is perceived by most consumers as a gift instead of a promotional item. You associate your business as being customer-centric, professional, and intelligent when you give customized bookmarks.