Often times, companies might decide to hire freelancers instead of in – house or contract employees. There are many reasons why companies prefer for this strategy, one of them is that usually permanent or in – house employees are not as good or even equally qualified as expected and it will be a hassle to lay them off and find new freelancers who might not meet the expectations as well.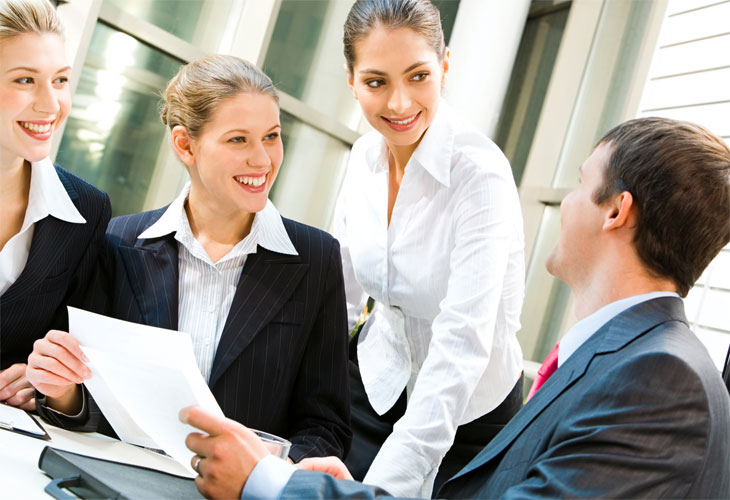 Today as the workforce shifts rapidly from a regular 9 hour working day to welcome a labor force that is more flexible, it is those companies that can steadily adapt to change that might have the upper hand. If you think that your company does not require a full-time staff, then consider hiring a freelancer.
The top reasons why they are the best are;
Affordability
A freelancer work who work from their comfort doesn't have to incur overhead costs. It becomes easy for you to offer the most affordable prices. Also, freelancers usually cover their own insurance and other such benefits.
Flexibility
Honestly, the main benefit why freelancers have preferred to freelance is because they love fixing their own working hours. That work hour flexibility benefits you too. He or she could be responding your Facebook fans, uploading a blog post or also updating your business profile after you have done for the day and shut the shop. Moreover, team management tool give even more space and flexibility to freelancers by allowing hassle free project management remotely.
Freedom
Instead of hiring a full – time employee, you can work with an external resource staff easily on a need basis. Engaging a specialized freelancer helps to make the business run smoother, specifically, if resources are limited.
Immediate and Quick Delivery
Freelancers always want their work to be done fast. They fully know that it's their responsibility to offer the best they can when being reliable and will also exceed your expectations. They lack the time for endless agenda – fewer conferences and office politics.
Independence
Among the biggest issue with an in – house employee is that you need to invest quality time to train them before contributing to the company's bottom line. Also, freelancers usually work solo. Of course, you have to explain to them about the work, but not in detail and you don't have to train them.
More innovative
Usually, freelancers tend to be more open-minded and innovative to new ideas and technology also not to forget the suggestions. While large companies could also provide innovative and excellent ideas, freelancers, are not weighted with some pre – conceived standpoint, could get it and fix with the right solution to your business design problems to challenge even the best of your professionals.
Experience
Perfect freelancers have lots of work experience from working with a wide range of businesses from various fields and locations. Each client or job offers extra experience to their craft, offering more skills to their every growing market. Your business stands to receive from all the wide experience.
Easy to Hire Specific Experts
If you have a special task to be done and your business wants that particular skill, you can hire the right experts for that one time job. They bring their experience to you without you having to appoint someone you might not need once the assignment is completed.
Future Availability
You can always trust freelancers for updates and future improvements. It is uncommon for entrepreneurial freelancers to fire themselves. The major part of freelancers who are very talented and successful love their professional lives and work, always upgrading their skills. You will find that those who have a great working relationship with are always thirsty for extra future.
No Office Space Required
You could actually save an office space by hiring a freelancer. They work from the comfort of their home and automatically, you save more money on office space to charge a large travel budget.
According to studies, the spirit of freelancers who are vibrant and thriving allures full-time employees to take this lucrative jump. Investing in a well-vetted employee who is a freelancer could offer you untold benefits to your business. You can be connected with freelancers with groups and websites dedicated to freelancers.