The manufacturing industry is one of the biggest contributors to the global economy. While there have been significant ups and downs in this industry over the past few decades, the future looks bright in 2020. Many innovations are improving the working environment, simplifying production, and helping manufacturers make more profits.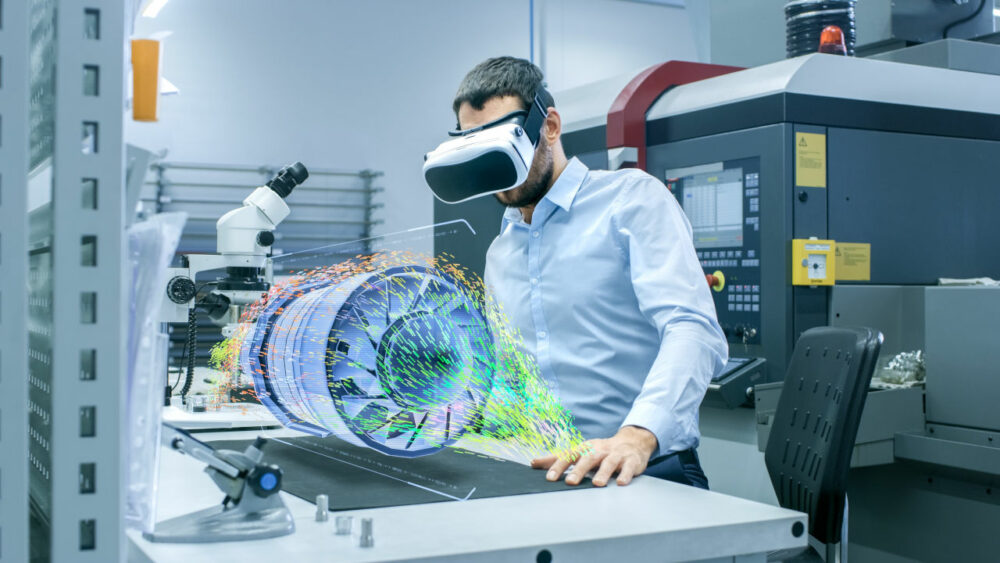 Below is a highlight of six exciting discoveries that are promising to change the manufacturing industry forever.
1) The Use of Cold Spraying Technology
Although cold spraying has been around for decades, not many manufacturers have embraced this technology. Cold spraying is a technique that involves using low temperature, solid-state consolidation to process materials that are temperature sensitive. It's a perfect alternative for coating surfaces that's better than using conventional thermal spraying.
According to VRC Metal Systems, improvements in cold spraying means this technique can be applied in mass production. The technology can be used to develop components and parts at a faster rate, compared to other additive manufacturing tactics.
2) Advancement in Robotics
Recent statistics show that robot orders rose by 5.2% during the third quarter of 2019. More robotics units are being ordered in the manufacturing industry, showing the potential of collaborative robots being integrated into production.
Small and medium-sized manufacturing companies are incorporating collaborative robots in their systems. This is meant to raise the efficiency, productivity, and profit margins.
3) 3D Printing
3D printing is probably something most of us have heard in the past. However, the statistics behind the success of 3D printing in the manufacturing industry are mind-boggling. The 3D printing industry grew by $4 billion between 2013 and 2017 and is expected to grow by $20 billion by 2025, according to GlobalData.
This growth is attributed to the introduction of new software and materials, which are enhancing creativity in this industry. The future seems bright in terms of mass customization and application of 3D printing in different areas.
4) The Introduction of 5G Internet
After all the anticipation and speculations, 5G internet is finally here with us. With speeds roughly 100 times faster than 4G, 5G internet is proving to be a game-changer in the manufacturing industry.
Such reliable speeds make automation and remote monitoring in industries better and accurate. Manufacturers can collect mass data concerning their systems, analyze it, and make the necessary adjustments to enhance efficiency.
5) Futuristic Wearables for Workers
The welfare of workers is a high priority for most companies. Working in the busy manufacturing industry can lead to fatigue and general deterioration of health.
However, there have been various wearables developed to help workers stay healthy and safe in workplaces. For instance, there are smartwatches with the capability to monitor a worker's medical metrics. This way, a supervisor can be notified by the device when an employee is too fatigued to continue working.
6) Use of AI in Predictive Maintenance
Artificial intelligence enables machines to seamlessly communicate with each other and detect problems earlier than ever before. Machine malfunction and downtime are major challenges for most manufacturers. However, recent AI is proving to be an indispensable solution. This technology minimizes expensive interruptions for manufacturing so that production is more reliable.
AI creates a system that consistently studies and evaluates how a machine operates. Any minor change in its performance is analyzed and conveyed to the control center for further evaluation.
Bottom Line
Technological advancement is happening in all areas, including the manufacturing industry. As most manufacturers seek to automate their production processes, it's important to keep up with the pace.
Failure to embrace these changes might affect your workflow while your competitors take the lead.