No matter what people say, dieting is one of the healthiest and quickest ways to control your weight and pursue a healthy lifestyle.
Even if losing weight isn't on your to-do list, eating healthy is something everyone should strive for. Now, more than ever, it's essential to keep track of what enters your body, since the fast-paced lifestyle of today's world leaves us with so little time to dedicate to taking care of ourselves.
Going to the gym does help, but remember, abs are made in the kitchen. So today is the day you embark on your journey to dietary health. To get that beach-body look you're going for, or that necessary boost in stamina we could all use, here are 5 different diet plans for you to choose from.
1. Mediterranean Diet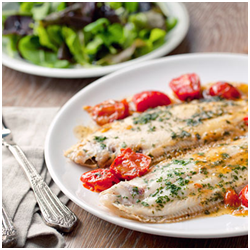 If fresh fish, red wine, and a side of veggies sounds delicious (why wouldn't it?), then Mediterranean cuisine is the choice for you. It's all about eating heart-friendly fats that contain a massive amounts of Omega-3 fatty acids. We're talking seafood, legumes, nuts, fresh vegetables and fruits, and red wine in moderation.
The selling point of this kind of diet is that it keeps away major chronic problems like heart diseases, cancer, and diabetes.
This diet works best with a lifestyle that's highly active. So why not get a personal trainer, to get an expert advice.
2. South Beach Diet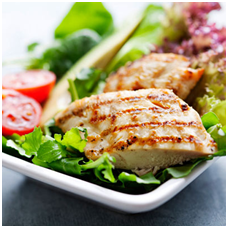 Designed by a cardiologist based in Florida, this diet is all about never letting your body go hungry. Arthur Agatston states that people frequently break out of the cycle of eating regular meals and start overeating, which leads to weight gain.
This diet is predominantly aimed at heart patients and has a low GI (Glycemic Index). It focuses exclusively on lean meats and proteins, including fish, unsaturated fats, low-fat dairy, whole grains with low GI, and leafy vegetables.
3. Palaeo Diet
Popularly known as the caveman diet, this is one of the most widely-used diets you'll come across.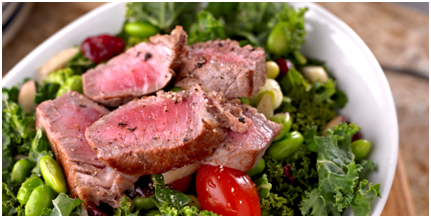 As the name suggests, this diet only includes food that cavemen ate during the Palaeolithic period. This means that you'll get a healthy dose of tasty treats like fish, meat, eggs, fruits, seeds, herbs, and spices. All processed foods and cereal grains are off the menu.
This is also one of the most difficult diets to stick to. So try employing the services of a personal dietician, who can help you keep track of your intake. Urban Clap can help you find a dietician to keep your health in check. This kind of food also ensures blood pressure regulation.
4. 5:2 Diet
This diet is based on intermittent fasting. The basic principle here is that you eat regularly for 5 days of the week, and restrict the amount you eat on the other two.
The restriction is supposed to give your body the energy to repair and regenerate your cells, which would otherwise have been used to digest your food.
Sticking to a diet for two days is also a lot easier than following one on all 7 days of the week. This diet is touted for preventing diseases Alzheimer's and diabetes. However, be careful if you're planning on trying it out, because the reduced calorie consumption could take a toll on your body if you're not careful.
5. LighterLife Diet
The sole purpose of this diet plan is weight loss. It's essentially a low-calorie replacement meal, where you'll have weekly counselling to help you understand your body's reaction to and acceptance of certain foods.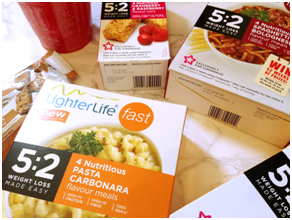 The food packs you're allowed to eat depend upon your BMI and your target weight. The best part about this diet is that you won't need to measure or count the calories. Your diet counsellor will explain to you exactly what and how much you need to eat.
It makes life easier by inculcating the habit of dieting among individuals who find it difficult to stick to food restrictions.
These are just some of the myriad diets you can follow for a healthier lifestyle. Try UrbanClap to find the right dietician to aid you in mending your relationship with food.