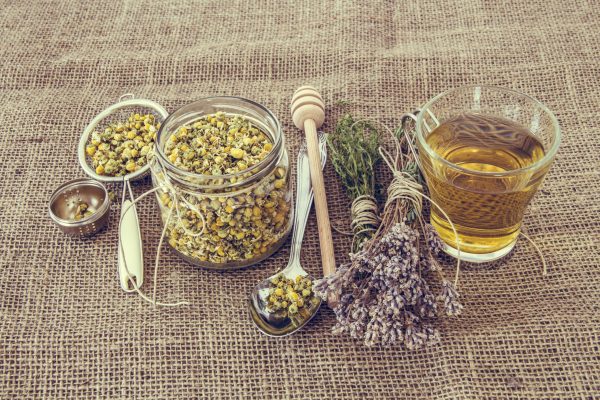 A cup of piping hot tea is one of the most comforting things in life – whether you start your day with it, or treat it as an indulgence when you need to recharge. Initially discovered by the Chinese, tea was regarded as a drink to influence mental alertness. However, drinking tea is now a habit that most people have. But what we tend to forget while enjoying cups of tea are the positive benefits they provide. There are different kinds of teas available and each one has myriad benefits, some of which are enlisted below:
Green Tea: Green tea is your best friend if you have a recurring digestive problem. It is also an effective remedy to lower Low-Density Lipoprotein (LDL) and proves extremely beneficial for your heart, according to studies. Green tea also helps prevent the buildup of plaque in your arteries and thus reduces instances of heart diseases. You can have 2 to 3 cups of green tea daily , just remember not to add sugar to it.
Chamomile Tea: The most significant benefits of chamomile tea is that it acts as a sedative and facilitates correct sleep patterns. Although it does not directly influence heart health, ensuring proper sleep has it advantages. Sleep is essential for restorative health, which consequently impacts your heart health. Antioxidants present in chamomile tea also prevent complications like loss of vision and kidney damage in people with diabetes.
White Tea: This particular variant of tea comprises the fresher and greener leaves of the tea plant, along with the buds. It is probably the purest form of tea and is advised for overall good health. The flavonoids present in white tea are beneficial for thinning blood, lowering blood pressure, and reducing the pressure on your heart. It also prevents arteries from clogging since it acts as a blood thinner and thereby facilitates the functioning of the circulatory system.
Oolong Tea: To make oolong tea, you need crushed tea leaves that have been oxidized for a long time, and then heated to stop the oxidation process. Patients suffering from coronary diseases under the influence of green tea have benefitted from it. It lowers bad cholesterol and triglyceride levels. Oolong tea is another blood thinner and prevents arteries from clogging and keeps your heart healthy. It also acts as an appetite suppressant and can facilitate weight management.
Ginseng Tea: Ginseng is another kind of Chinese herb that is used to make tea because of its potent health benefits. It helps ease the constriction of arteries and relieves the pressure. Ginseng tea is also a natural blood thinner and prevents platelets from coagulating. It also helps improve cholesterol profiles and helps keep your heart healthy.
With most herbal teas, it is important to consult your doctor before consuming them. Especially if you are undergoing treatment for heart diseases or have had surgery recently. This is because these herbal teas are natural blood thinners and can adversely affect your body if you are undergoing treatment. Nevertheless, drinking herbal tea is an excellent way to rejuvenate yourself. So get your health back with just a cup of tea!