Parties and social obligations are an occasion to wear and look nicer. Dressing up simply is fine, avoiding blue jeans. Nevertheless, denim is acceptable with a shirt of the right kind as a dress code.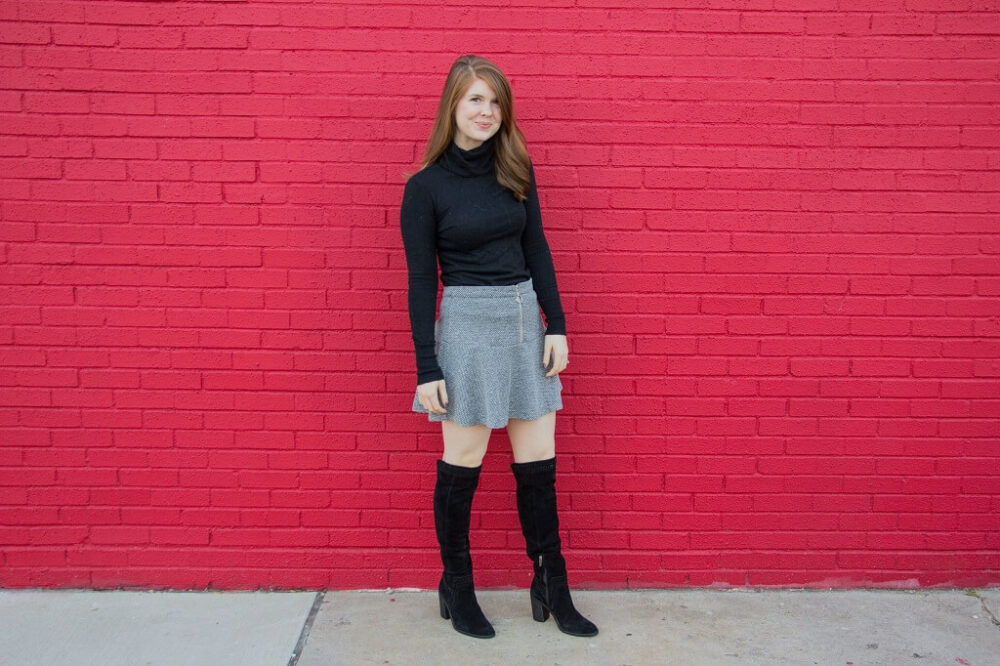 Dressing well is about the way you feel. If it gives happiness, you must take care of your outfits and consider explicit dress codes for big events.
Dressing promotes your self-esteem and makes you appear situationally appropriate. Yet, a head-scratcher is in knowing what is the appropriate dress code. It is a jargon hard to decode.
Look for clues in the invitation. If it says……
Casual- Whether you wear T-shirts, jeans, sneakers, or matching apparel, everything is acceptable.
Dressy casual- It calls for dressing up a little. Add a pair of snazzier pants (keep away the blue regular jeans) or a top, wear nice shoes, and look fresh.
Business attire- You can opt for variation, a knee-length skirt, a suit, khaki bottoms, and a blazer. Of course, no sneakers and jeans, as it involves client-facing.
Black/white tie- Wear elegant dresses, a cocktail dress or a long gown, a bit fancy or a tuxedo. To add a white tie, you need floor-length gowns, tailcoats, and white gloves, for sure.
Cocktail- Nicer dress in velvet, silk, or satin. Wear black, if you have any doubts.
What is to be Dressy Casual?
Getting dressy casual means adding a sweater dress or a shirt dress giving you a relaxed and refined feel. Wear a classic top, and look up a notch by adding a blazer.
Look for synthetic material shirts and consider black jeans or unfaded indigo to highlight your evening. You can add a one-piece and look elegant. Dressy Casual is appropriate on your night out with friends or your first date.
Note: No sneakers and shorts.
How to look impressive?
Every girl loves to look attractive and impressive presenting a debonair chic dressing style. The super-smart outfits are the Mini Skirts. It adds to your wardrobe the glamour quotient. Women love flaunting in Mini Skirts. It is a feminine outfit, a fashion statement for every girl. There is a wish for every girl to be a head-turner wearing a mini skirt. Yes, it looks stunning, but one should consider a few tips before donning the mini skirt.
Wearing a mini skirt is about comfort and grace. Understand the contour of your body and decide on the mini skirt.
Wearing a mini skirt needs you to be careful with walking and sitting. You must lift yourself always with grace and utmost poise with miniskirts, or else it may look distasteful.
Looking impressive, sexy, and hot does not mean you wear a micro-mini that you also feel uneasy. Dressing in the shortest mini is acceptable if you carry yourself properly.
Wax and tone your legs perfectly. Unclean and dry legs look repulsive. Ensure a neat look by applying some lotion or moisturizer. Also ensure, your knees are free of blemishes and scars.
Wear clean and pretty undergarments. Maintaining poise in mini skirts is about showing your undergarments, as well. Try to be conscious and not over-conscious. Avoid touching your mini-skirt or pulling it down. Learn how to choose miniskirts based on reviews at RevExpo. Get minis coming with shorts attached, they keep you casual and carefree.
A tummy tucker cheeky underwear is a must for flabby belly females. Also, avoid a low-waist mini with a flabby belly. Also, avoid a low-waist mini with a flabby belly. You can find the perfect cheeky underwear at EBY.
Team with good shoes to look stylish. High heels give a sexy look, but wedges or flats also make great teaming.
A leather mini skirt highlights your body contours. Wear tights or stockings to give a graceful look.
Your femininity is out in lace miniskirts, but keep it casual by wearing them with simple tops. It will look coordinated.
Girls with slender legs, choose flowy and short minis and fuller figures can go for A-line choices to get the desired look.
Wearing a Mini Skirt is a choice and has nothing to do with a female being fat or thin. It is the attitude of carrying the outfit. Wearing in style a miniskirt makes you look fashionable. Remember to get the right type of accessories and tops to highlight your classy look in minis. Any style looks great only with you being comfortable.
Upgrade your look
A dress code gives a uniform-wearing feel. Thus, there is a need for a few pieces to wear on occasion. A few ways to ensure you go appropriate with your outfit:
Hair- Special occasions mean a haircut in advance. Ensure your hair looks neat and fine.
Accessories- Pick the right outfit and add an accessory to upgrade your look. Go over it before a week and not at the last moment. If you can shop or borrow, if required. You can also add a knit tie that is resting in your closet for a long time.
Nails- Get your nails cut, shape them, and ensure it is clean. You can nail paint with a light color.
Nothing is obligatory, do it to look appropriate!