Sometimes blogging is a passion and sometimes it's a mission. Whatever your goals when it comes to your blog, be they more readers, virality, or even raising awareness on a particular issue, keeping your long-term blog readers interested is a must to be successful.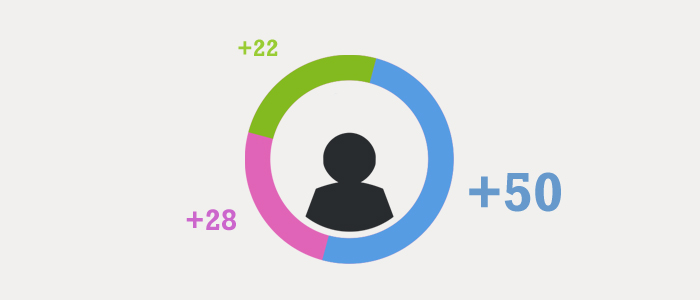 Below, a short guide for keeping your blog readers interested.
Never Get Lazy
It's tempting to set up a blog and spend hours each week maintaining it… for a time. But don't fall into the trap many bloggers haplessly find themselves in where it gets longer and longer between each blog post. Readers can't stay interested in what you have to say if you're not saying it and it's crucial to give your avid fans something to look forward to!
Mix it Up
Maybe you have a format that works really well for you and every blog post you do falls into one or two categories. That's great! Think of it as your foundation. You have to mix things up to keep them interesting and introducing a new topic, blog format, or even a site redesign shows your readers you're not getting stale.
Monitor Social
You never want to cater your blog content exclusively to what you think people want to hear, but you don't want to be blind to online trends, either. Get on social networks like Twitter, Facebook, and Tumbler to see which hashtags and subjects are scoring the most engagement. When you know what the public is interested in (particularly your target demographic) you can better tailor your content to their needs.
Branch Out
It's not likely you'll have long-term success if blogging is the only form of content you're creating. You need to have other outlets where your voice is being heard so you can pick up new readers and give the old ones something interesting to explore. Set up a photo-sharing website or actively start using social media. Create a calendar for purchase or even write a book! Showing you're constantly changing sends a clear sign to your readers.
Provide Something Useful
Maybe your blog is a resource on a particular topic or maybe you're just a fun place for people to go to forget about work for a minute. Whatever the purpose of your blog, providing your readers something useful for free is a great way to keep them coming back. It can be an online guide, a free download, or even a coupon if you're selling a business or service.
Read the Comments
If you're lucky enough to have a core group of readers and engagers, get in there! Find out what they're talking about in your comments section and ask them point blank what they'd like to see more or less of. Your current readers are your best source of information on keeping people happy and they're already a captive audience.
It's not enough just to write well, take good photos, or be up on current events anymore. If you want to make it in the blogging game, you have to stay actively interested in what the blog "market" is telling you. Keeping old readers and earning new ones is a skill, not an art.