The most crucial thing that you need to do for your business is to give it an identity and state of "existence." To that end, what works best is creating a unique logo that represents your business and brand, thereby giving it a firm "identity." Trademarking this logo gives your brand added security, as well as creating a solid impression of your business among your stakeholders.
With the logo being any business's main symbol and form of graphical identification, it becomes a key aspect of any business's marketing strategy. Logos are the main foundation of any company's brand, and it is duly emphasized to the company's target audience at every stage of the brand's marketing strategy. Consequently, a well-designed and memorable logo is an imperative element in any venture's marketing strategy.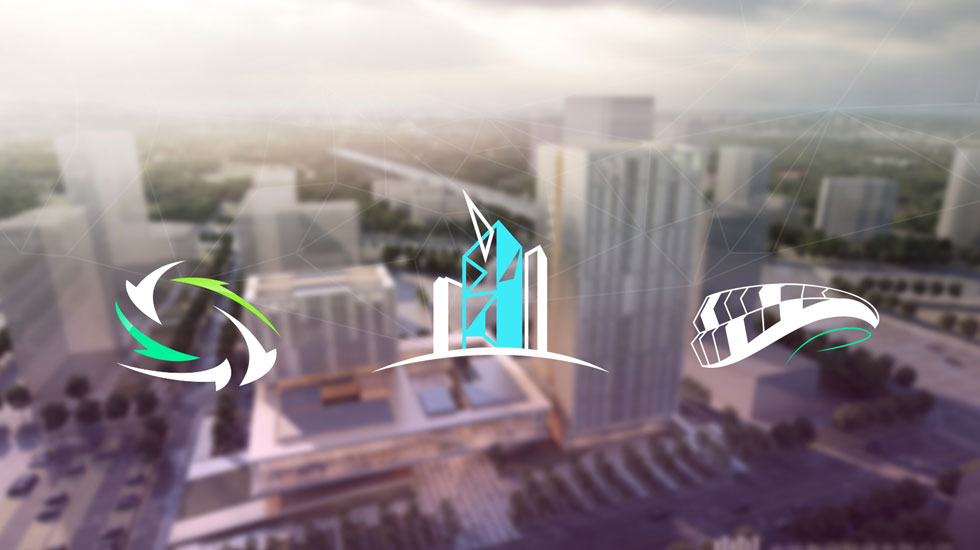 When any of the target market for a business sees the company's logo, they can often identify the company related to it instantly without even seeing the name: It is this automatic recognition of a company's logo (or graphical symbol) that makes logos so essential for a business. (Think of the bitten apple symbol, for instance: No explanation is necessary for which company we're talking about here.) In fact, logos are so vital that it is not at all unheard of for many multinational companies to spend millions on their logos alone. Even large companies with a logo that is [primarily or only] text have spent hundreds of thousands in order to create a new font or font style.
Now, the above examples are of large MNCs. But maybe your business is just a startup or an idea in progress. So, while you certainly comprehend the necessity of a great logo for your brand, you certainly don't have millions to spend on a logo design. Besides, what funds you do have you probably don't want to blow at once on the logo alone; you have the rest of your business operations and set up to fund as well. Well, that's fine. We've got you covered. For, in this post, we've put together a list of high quality logo generators that will help you get your brand set up with a beautiful logo in little to no time at all!
#1. Logo Creator by Spaces
Free Logo Maker by GoSpaces was first ideated in 2013 and has now become a fun, easy-to-use, open, and flexible platform for entrepreneurs ? and it's free. This software is not just a logo creator but also allows the user to try out business ideas in general. In other words, Spaces stays with you every step of the way, has an extensible platform, and grows side-by-side with your business.
As for creating logos with the Spaces software, all a user/entrepreneur has to do is enter their business name and describe it using a few core keywords. Spaces will then automatically generate numerous logos that are a close representation of your business and the keywords you used. Best of all, you can even tweak the generated logo designs to better fit your brand.
#2. Logo Creator by Online Logo Maker
If you want a little more creative freedom in creating your logo, then Online Logo Maker might be the software you're looking for. For, Online Logo Maker is both simple and expandable ? thereby catering to both those users who want a simple tool as well as those users who want more creative options.
Online Logo Maker is a full-featured logo design software that has a clean, intuitive, and easy-to-use interface. It also includes a number of beautiful fonts and logo templates that the user can use for their logo design. Registering a free account with Online Logo Maker allows you to sign in and work on and change your logo design anytime you please.
More than anything, this logo design tool is a huge time-saver, and it is appropriate for both designers as well as those who have no knowledge of designing at all.
#3. Logo Creator by Logo Genie
Considering how well-known Logo Genie is when it comes to logo generation software, chances are you've already come across it. If you haven't, know that Logo Genie has an extremely user-friendly and easy-to-use platform, and is thus one of the more popular logo design software out there.
To create a logo in Logo Genie, all you need to do is select a category and then enter your brand's name in order to generate numerous logos related to your business. Then, once you've chose a logo, you can customize it as you wish to better fit your brand. And once you're done, you can download your finished logo design to use as you please.
#4. Logo Creator by Graphic Springs
Graphic Springs is an easy-to-use yet powerful logo creation software that is best known for the sheer amount of extensive customization options that it offers for logo designs. In that way, it's pretty similar to a strong image editor software too. Graphic Springs also has an extensive number of business categories to choose from when you're generating your logo, thereby giving you a commendable amount of logo choices that you can pick and customize to your heart's desire. (And, users also have the option of hiring someone from their team to create a custom logo for them.)
#5. Logo Creator by Logo Garden
The Logo Garden logo creation software is mainly distinctive due to its provision of special effects and "Symbol Effects" that can be added to a user's logo design. The platform is easy to navigate, and the special effect (like shadow, shine, etc.) allows users to add an extra layer of pizazz to their logos.
Logo Maker is a free tool and it provides you with thousands of layout options, symbols, and fonts that you can use to create your logo. And, once you're satisfied with the design, simply register an account in order to get the downloading link for your new logo.
#6. Logo Creator by Free Logo Services
Creating a logo with Free Logo Services not only gives you a logo at the end of the logo generation and design process, but also matching business cards! The many designs generated by this software are chic and minimalistic, and the chosen logo can be customized further on their easy platform. Finalizing on the logo design will get you the option of creating similar business cards as well (and it's an option you should take).
When you purchase this design, you also receive the logo in ten different file formats, which you can use for different purposes when you start marketing your brand. (Social media related file formats for your logo is available as well.)
#7. Logo Creator by Logo Makr
Logo Makr is a free online tool that users can opt for to create logos. The specialty of this online tool is that it was developed to mainly cater to logo editors, bloggers, and online designers in general ? typically all those users who want to generate and design business-related logos.
Logo Makr is a full-fledged logo editing tool that even professionals can use for a much simpler logo designing process as well. You can also download their custom-built logos without even having to sign up. Additionally, Logo Makr free logo creation tool is intuitive and has a number of free icons and fonts that you can opt for in your design. Their excellent customer support and advanced design features are nothing to sneeze at either.
Conclusion
Based on your budget, you can pick either a free shape or a paid shape to work with for your logo. Or perhaps you have another option in mind to create your brand's logos? Either way, by now you hopefully have a good idea of where to start regarding your logo.
If you are going to choose one of these logo creator tools, however, which one are you most inclined to? Let us know in the comments below, please. And, if you have any other logo creation tools or resources that we may have missed, we'd love to hear about them in the comments too!
Whichever tool, method, or resource you choose, though, as an added reminder for why your brand unquestionably needs a logo, we'll leave you with the words of Karl Lagerfeld:
Logos and branding are so important. In a big part of the world, people cannot read French or English but are great in remembering signs.