Whatever the niche of your work is you must understand that the key to success is to work smarter not harder. If you are running a small business or have just initiated a startup plan then you would definitely need to take help from modern utilities which can make your work efficient. Today almost every small business takes the route for digital marketing and this is majorly because you don't need much investment and contacts to perform and survive in the digital market.
To survive and progress in the digital market, you need to be smart and use the best technologies which can make your work easier.
Modern businesses and startups need online tools to operate more efficiently. The main goal of every business owner in the digital market is to win a credible position in the eyes of the search engine. For this one needs to focus on search engine optimization aka SEO. SEO is very important for a website or small business who wants to win a higher ranking position in the search results.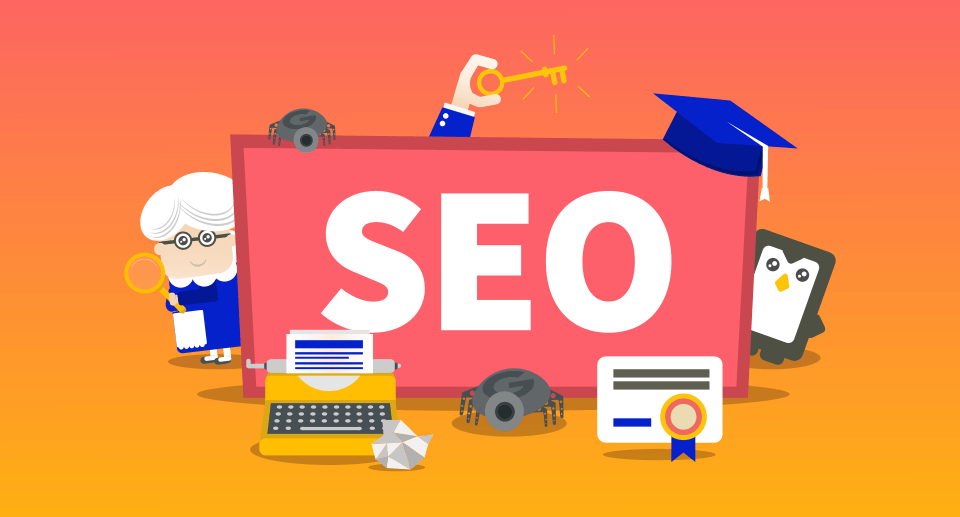 In this article we are going to mention some of the best tools for a small business which can also be used for search engine optimization.
Top-rated utilities for search engine optimization!
Here we have listed out some of the most extravagant tools which can help you optimize your small business for the search engine.
Google Search Console.
If your small business has a website presence, and you want to see it on the higher Google SERPs, then you need to get this tool for sure. Google search console helps you check whether your site has been indexed by the search engine and also check its exact position in the search results. This tool can also tell you how Google views your website as a common visitor and user and what kind of changes you have to make to win a better position. Google search console is best for new website owners who have just submitted their pages for indexing.
Plagiarism checker – Scanner.
Plagiarism checker is very important for small businesses who want to attain a higher SEO score. There is a lot of competition in the small business sector in the digital market. The competition has increased to the extent that people tend to copy content from each other without proper attributions. Now you must know that duplicate content issues can penalize your website/blog and can ruin your seo score. Here, an online plagiarism checker can help you to check for plagiarism and the originality of your work. Online plagiarism detector can also check whether someone is stealing content from you and using it without credits.
SEO Checker – Audit Tool.
Online SEO score check is also important for all kinds of digital businesses and sites. SEO checker is an online utility that can help you to check seo score of your site. Seo score tells the ability of your site to win higher position in the search results. Today you can use seo checker not only to find the score of your site but also to analyze different elements on your site which contribute to the decrease of the seo score. With a well reputed seo checker tool, you can easily know what's wrong with your site and which elements do you need to change to improve your seo score and position in the search results.
Google Trends.
When you are operating a small business in the digital market, you have to make sure that you are well aware about the modern trends. Google trends is a very important tool which can show what your target audience is interested in. Google trend can be used to find out the topics that are in trend in the digital world, or you can also use it for keyword research. You can easily find out the popular keywords and cash them in your content before the trend wears off. Google trends can also be used to find out the trends that no longer exist in the digital world. This information is vital when it comes to creating content for user engagement.
Ahref.
Ahref is considered to be the best tool for small businesses. One should know that this tool is used for SEO purposes. As a small business owner, you must know that link building and digital relations are considered to be very important for your survival and to get in the eyes of Google. Ahref has the second-largest database after Google when it comes to backlinks. There are over twenty trillion links on Ahref. One can use Ahref to find out about the most relevant and high authority backlinks related to their business and connect with them. Backlinks are actually considered as the vote of confidence in the eyes of the search engine, so you need to ensure that you build credible links.
Keyword Research Tool.
The use of long tail and short tail keywords is considered to be very important for a digital brand. If you want to promote your business and make it visible to your target audience, then you need to know about the queries made by your target audience. You can use the keyword tools to find out keywords that are relevant to your niche, have a good search volume, competition level and a decent cost per click. Using the right keywords can get your site indexed and crawled more quickly.
Google My Business.
Google my business is the best and most important tool for all kinds of small businesses. If you want to see your business appear in the local search results of Google, then you need to go for this tool. On this tool you can provide information about your business, show it on Google Maps and add relevant details which can help local searchers locate you. If your site appears in the local search, then it is going to have a good seo score and position in the search results of Google!
These are some of the best tools that can be used by a small business striving for better seo!