With all the clutter on the internet about men's hair regrowth, how can someone be sure which source to trust and what works best? We looked at the primary causes of hair loss in men, the best types of hair treatments, treatment guides and available products and the product reviews available, all to create this simple guide to hair regrowth.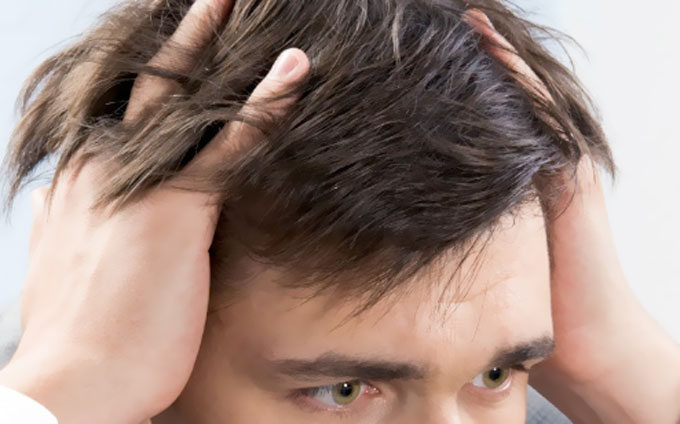 What Causes Male Hair Loss?
Male hair loss can commonly be linked to stress, poor hair care habits and a lack of nutrients. Whilst these are contributing factors that men can improve in day-to-day life, they aren't the primary concern. It's a genetic hormone reaction in your body that causes hair loss, where the hair follicle rejects change in the body's natural hormones.
What are the Best Hair Treatments Available?
So in turn, what products or treatments counter this reaction and actually stimulate hair regrowth in men? For the treatment to work it must work in one of these two ways: either as a hormone blocker or a growth stimulant. It's these two functions that work to provide hair regrowth in men.
Finasteride is a prescriptive medicine used as a hormone blocker; its primary effect is to block an enzyme known as 5-alpha reductase. This works to change testosterone into what's known as DHT or dihydrotestosterone. DHT is a hormone that all men carry regardless of hair loss and is the reaction that impacts the cells inside the root of the hair, and ultimately leads to hair loss in men.
Focusing on Hair Regrowth
With all this information, it's understandable to feel a little daunted, but changing your mindset to focus on hair regrowth and the many benefits that come with it is easy, once you find yourself on the right path. Every person is in a different stage and requires a different hair regrowth solution. For anyone with minor loss, we recommend heading to a local pharmacist and asking the professionals there. If you are more concerned about the degree of your hair loss and are looking for a more medical and professional strategy, simply book an appointment to see your doctor; alternatively, see a hair loss medical professional.
Speaking to the right people and having professional advice is the first step to getting your hair regrowth plan underway. So if you're serious about hair regrowth or concerned about your hair loss, we advise you to seek professional assistance or advice. Professionals will be able to best identify your condition and degree of hair loss and point you in the right direction for the best hair regrowth treatments available, whether they are medical or non-medical.