Getting started in a new business venture is always a bit unnerving. Even if you're a seasoned entrepreneur, each new project comes with its own set of problems, challenges, and opportunities.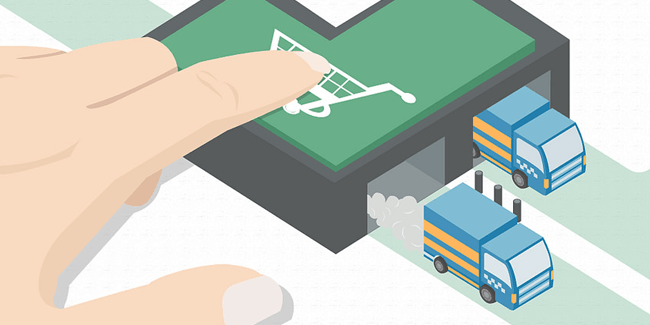 Starting an e-Commerce business is a great way to receive some extra income once everything is up and running, but before you can do that you've got to get it up and running like a well-oiled machine. Here, we'll help you do just that by outlining some of the best tools and strategies to help get your business off on the right track and help it truly flourish.
1. Find the Right Software
Building a business based on an e-commerce site means that you'll be heavily reliant on digital technology to keep everything running smoothly. From proper website integrations, to inventory management, to CRM and project management, you'll want to have the right software solution with each aspect of the business.
First, make sure your site has the stuff to stay up and running once your customers start visiting. This means using any necessarily plugins to keep the shopping experience a good one.
Next, you'll want something that will help you manage all the inventory you'll be receiving and sending out. A good inventory management software system will help streamline processes, sharpen accounting accuracy, and increase inventory visibility to customers.
Finally, consider investing in business strategy planning software. This software can help predict whether your initiatives will finish on time and within budget. It also alerts you when your strategic objectives and KPIs aren't performing as desired. By using data analytics solutions, you can solve performance issues and achieve your strategic goals.
2. Find the Right Team
Building a successful business will only happen if there's the right team behind it. It may be difficult to manage everything by yourself, so be prepared to hire a few sharp minds to help keep your ship afloat.
Some first-hire roles you may want to keep in mind could include an assistant, an operations manager, and a marketing manager. Together, this group of people with you to lead them can take your business to great heights.
3. Check out the Competition
Jumping into an e-commerce business without properly scoping out the competition will leave you unaware of threats and opportunities that are available to you out there.
Look into other digital stores or check out physical inventory and trends at trade shows to find out what your competition is doing right and what they're doing wrong so that you can learn and grow from their mistakes and strengths.
If you see something they're already doing well, ask yourself how you might be able to improve upon it even more. If they're doing something poorly, use that as an opportunity to differentiate yourself as a brand and fill the hole the market has.
4. Physical Inventory is Important, too
Creating a physical system of inventory is still necessary, even in our modern age. Even with all your numbers perfectly organized on the computer screen, you'll need to occasionally make sure that everything matches up with what you physically have.
This means running through a physical inventory of counting every piece of product you have. This can be a large undertaking, so having a solid plan around it before the time comes will help you tackle it with ease.
Consider inventory technology that will make counting easier, or simply try using Excel to count and analyze the data once you finish inputting it.
Try using one of your incredible employees to help you with the task so it's not so overwhelming for one person to handle.
5. A Customer Service Solution
Once customers start purchasing your products, you will unavoidably run into a few customer complaints and issues here and there. Things will be delayed in shipping, an item may arrive damaged, or your customer may have a bad experience with the product.
Whatever snags you may hit you won't know until they come, but you can set a customer service plan in place so that your team will be able to address any issue they may run into while still remaining true to company policy.
Make sure your customers will be able to reach you and get in touch with a real person to troubleshoot problems before they grow into bigger ones. An angry customer only gets angrier when they can't reach a business to make it right.