This holiday season, gift your loved one something that will make a real difference in their life – an air purifier. Clean air is not only vital but essential to all of us. However, clean air is rare to find due to the continuous degradation and air pollution. Even the most sanitary environment in our house can be filled with invisible, tiny or sometimes visible particles that could be extremely harmful to your health and tend to worsen already existing health problems. Every day, a person's body is exposed to small amounts of carcinogens, organic pollutants, and toxins that also tend to have a very harmful effect on their health and lead to an increased risk of serious diseases.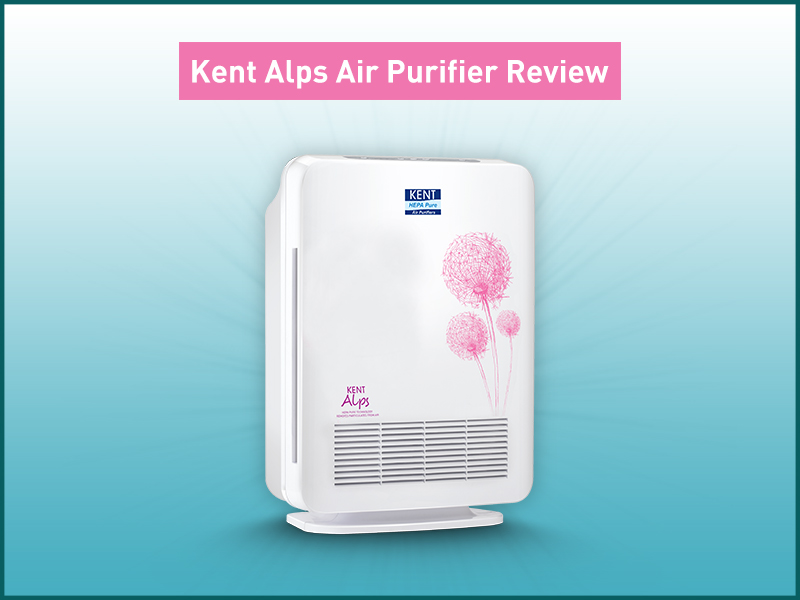 You can help your loved ones to keep health issues caused by indoor contaminants at bay just by getting them an air purifier. Of all the air purifier online, KENT Alps Air Purifier is the best gifting option to give your relative. One of the primary reasons why this air purifier is great because it works effectively in reducing the concentrations of pollutants. It is beneficial for people who suffer from health issues like allergies or asthma and want to get rid of the second hand smoke. This air purifier is used in both commercial and residential environments. The KENT Alps Air Purifier is an advanced air purifier with high CADR and HEPA purification technology that not only helps in removing indoor air contaminants from your house but also make your home feel fresh and smell good. The amazing KENT Alps Purifier is a great gifting option because of the following reasons –
HEPA Technology
The air purifier uses a proven and tested HEPA purification technology that helps to remove approximately 99% of the indoor air contaminants present in our home, offices, and cars. The filtration mechanism used by this air purifier has 3 unique stages that are- Impact, Interception and Diffusion- to trap air contaminants such as pet hair, dust mites, pollens and mold spores.
The Removal of Particulate Matter
This air purifier can significantly remove pollutants such as particulate matter 2.5 and suspended particulate matter that are present in the air inside our houses or workspaces. The air purifier also has specially treated activated carbon filter that absorbs bad odour from the indoor air.
Inbuilt Ionizer to Improve Freshness of Air
The air purifier has an inbuilt ionizer that expands the cleanliness of the air. The ionizer releases negative ions, which traps the pollutants on a collection plate that is electrically charged near the ionizing unit or force the pollutants to stick to the walls to make the indoor air fresh.
Intelligent Air Quality Monitoring
It comes with an inbuilt sensor as well as an air quality LED display indicator, that categorises the air quality in three colors, wherein blue stands for excellent, pink for good, and finally red for poor.
User-Friendly, Convenient and Functional Design
The stylishly designed air purifier is perfect for homes and offices. The air purifier is extremely convenient to use and install. The air purifier also comes with three different speed levels as well as an 8-hour timer function.
Most of the air pollutants are exuded by the modern things in your houses such as furniture, carpet, and the very materials your home was built from. The consistent exposure to all these air contaminants over time tend to affect your long-term health. Apparently, fighting these pollutants require a steady, everyday solution which works with the same constancy. You can order an air purifier online to get rid of such issues. KENT Alps Air Purifier operates continuously in your home to help reduce this risk, and it is a great gifting option for the ones you really care about.