Gone is the time when you would spend hours on your PC looking for available jobs and then spam companies with your resume. You can now apply for jobs on-the-go using a mere application on your mobile or tablet. These applications allow users to form a resume, match them with available jobs, and apply from the app directly.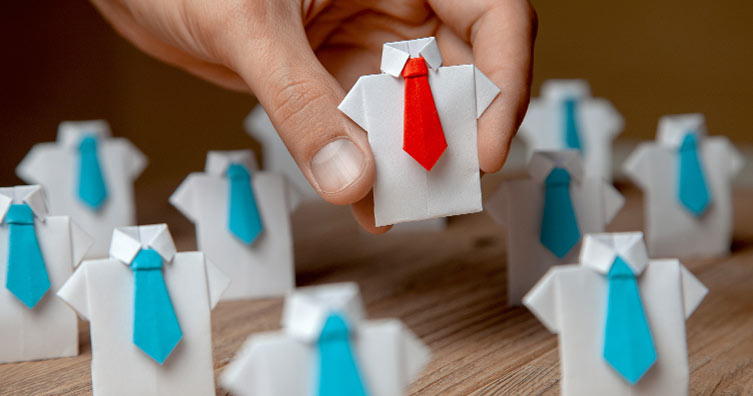 If you haven't gotten your hands on one of these job-search applications, fret not! This article enlists nine best job-search apps you can use today to find the job of your dreams!
1. LinkedIn
This application is a reliable platform for people looking for networking, interacting with colleagues, sharing news relating to their profession, and of course, searching for jobs.
LinkedIn allows you to put up an 'open to job opportunities' tab on your profile so that recruiters can send you job proposals directly to your inbox. Moreover, you can set up a job-search alert to receive notifications about relevant and recent job postings.
2. JobGet
JobGet is one of the fastest and easiest job-search apps for both job seekers and recruiters in the hospitality, retail, and restaurant industries. As a job-seeker, you can create a profile (no resume required) and look for jobs in the previously-mentioned fields.
An interesting thing about the app is that it allows you to talk to recruiters through instant messaging and even hold a video interview in-app. You can get the app through both Google Playstore and the App Store for iPhone.
3. Glassdoor
Glassdoor is perfect for people who want to get first-hand information about the company they aspire to work with. Glassdoor not only allows you to access job postings but can give you company reviews from former and current employees. You can take a look at the salary prospect and interview tips from employees as well.
4. CareerBuilder
This app is easy-to-use and offers a good user experience with augmented reality and artificial intelligence. You can make a customized resume, save it, and apply it to available jobs. The app then lets you know when a company or person views your application.
Their AI allows you to see jobs that are in a particular distance or your close vicinity.
5. Snagajob
Are you looking for an hourly or part-time job? Then this application is for you! Snagajob allows you to make a personalized resume, apply to recent and relevant job openings, and put up a video and personality-quiz result to your application.
6. Indeed
Indeed is another easy-to-use, fully-functional job-search application. You can search millions of jobs based on your profession, location, company, etc. and send your personalized resume within seconds.
7. ZipRecruiter
Ziprecruiter offers to save relevant jobs, apply with your customized resume, and track your application. This is another easy-to-use application that will save you time as compared to if you spent hours on your laptop, searching available jobs in your area.
8. Good&Co
Good&Co is an application for the more creative ones who see more than just salary and benefits from their job. If you're someone who wants to have satisfaction at their job and wants to work at a place that nurtures your creative abilities, try Good&Co.
This application takes personality quizzes, which allows recruiters to look at the job seeker's interests, abilities, and personality. You can then apply to the job that best suits you. However, this app won't let you apply directly to the company but will recommend another outlet to do so. Overall though, this is perfect for our creative ones!
9. WayUp
Are you a recent graduate or are you currently studying and want an internship that would improve your skills and earn you some money? WayUp is the app for you!
This app is specifically designed for the average college students as well as fresh graduates and allows them to find positions fit for their professional level. You can look for jobs according to your industry, the position, and your location.
Conclusion
Job-searching has become quite easy these days thanks to the current apps available that allow you to apply for a job with just one click and swipe. Not only do they save you time, but make job-seeking easy and less-cumbersome than before.
Hoping this article helps you in getting the job you have always wanted and then some. Till then, happy job-searching!