Generally, when we talk about healthy living we talk about concepts such as eliminating processed foods from the diet, going to the gym frequently, or developing a strong meditation practice. While each of these factors is important in the search for health, one of the first steps in developing a healthy lifestyle is cultivating a healthy home. This is where we sleep, eat, and generally spend the majority of our time, it is only logical to make it as healthy as possible. Here are four strategies to make it happen.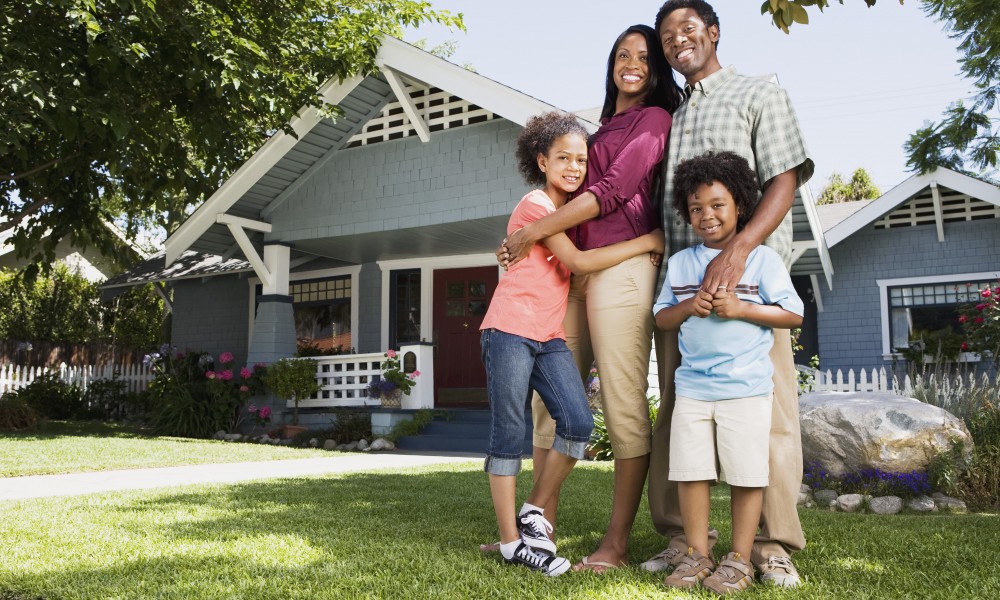 1. Go Green
One of the best ways to make your home unequivocally healthy is by going green. "Going green" generally refers to the process of using techniques, tools, and resources to make your life and property less taxing on the environment. In addition to benefiting the environment, the use of green practices has a positive impact on your health and might save you money.
Individuals who live in regions with more green space are less susceptible to vandalism and crime, but they also tend to be happier. If you're ready to go green, one way to get the process started is by planting some trees near your home. If you don't have enough space, consider the value of creating a small garden or simply decorating your home with plants.
Another way to get the going green process off to a great start is using eco-friendly cleaning products. Some of the harmless yet highly effective products that fall into the green category include vinegar, lemon juice, and baking soda.
2. Put Safety First
Another component of cultivating a healthy home involves safety. Note that when you and your loved ones are susceptible to falls or other types of accidents, you can easily wind up in the hospital with a broken limb (or worse). With this in mind, put safety first when you start decorating. For example, make sure that your handrail materials aren't slippery and that the steps are not too steep. Additionally, be sure to use child-proofing strategies to keep your kids safe in all rooms.
We cannot overstate the importance of cleaning your home regularly. You don't have to scrub your bathroom every day, but put dusting at the top of your to-do list. It can prevent the acquisition or worsening of respiratory problems. Keeping your home clean will also protect you from pest and moisture problems. Additionally, cleaning your property regularly can prevent structural damage and you won't have to spend a great deal of money and time on repairs.
3. Choose Your Materials Carefully
When you run out of household items like dishes or your flooring gets damaged, it's time to go shopping. When you do, make sure that you are buying eco-friendly materials when they are available. During remodeling processes, try to find materials that will be simultaneously healthy and durable. Some examples would include recycled materials for the furniture and natural stone for backsplashes.
When it comes to items we use every day – like containers, dishes, cups – consider the value of avoiding plastics. Note that most plastics are unhealthy because they contain hormone disruptors, like Bisphenol A (BPA). Thus rather than using plastic water and food storage containers, purchase glass models. Also, avoid the use of plastic wrap when you're ready to store food as it contains carcinogens.
4. Make Your Home Conducive to Sound Sleep
As many wellness experts know, sleep plays an integral and ultimately inalienable role in promoting physical and mental health. In addition to enhancing our immune system, sleeping regularly makes us more productive, motivated, and alert throughout the day. A good night's sleep is also linked to the prevention of overeating and muscle growth. Note that the development and preservation of muscle mass are immensely important because it enhances metabolism and thereby optimizes the body's ability to burn calories.
Once you recognize the central role that adequate sleep plays in promoting health, it's important to make your home conducive to sound rest. Luckily, there are multiple methods to achieve this. The first step is to choose the right mattress. You can do research or speak with a mattress specialist to help you decide which size and texture would be ideal for your body type and personal preferences. Note that we're all extremely different so what works for one person might not work for another. For example, some people have found that sleeping without a pillow is more comfortable than using one.
Help Your Home Help You
If you're serious about leading a lifestyle marked by profound well-being, cultivating a healthy home is imperative. Four strategies that you can use to make your home incredibly healthy are outlined above. Start incorporating these strategies into your home-building processes to ensure that you and your loved ones can optimize your mental and physical health.