With blogging, there are no set of rules, but there are plenty of best practices we can implement to be successful in blogging world. However it is expected that user should operate blogging with non-destructive mentality and on ethical grounds.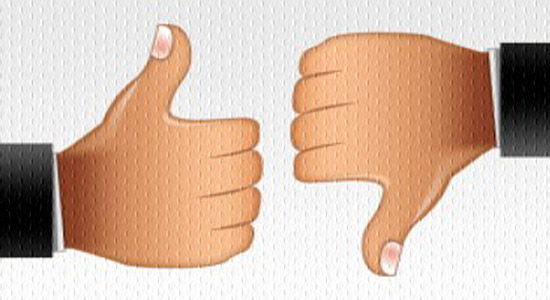 Adhere to basic Do's and Don'ts which may be considered as best practices can help community a healthy and fruitful discussion on various topics. There are few of the important Do's and Don'ts are as follows.
Do's for Blogging
Visit the blogs which are successful by mean of its intellectual topics and study the same.
Make the purpose of blog very clear.
Ensure grammar and spellings accuracy and decent language.
Keep the content short but sweet and have complete and authentic information.
Post on a regular basis to ensure that readers getting updated regularly.
Subscribe to own blog first – this will help to understand what readers are seeing.
Choose a domain name i.e. short, easy to spell and memorable.
Put a contact link, button or page on your blog and make it clearly visible.
Look at blog from a reader's point of view and think on how it will always improve overall blog contents.
Keep your blog faster in speed and responsive in looks.
Make a multi topic blog arranged and under proper navigation.
Don'ts for Blogging
Don't blog about non-productive and no use of topics.
Don't have a blog with multiple topics at a time where there is no focus.
Don't put a number of advertisements on blog.
Don't forget to make a share and social media buttons for sharing the pages.
Don't have music and video autoplay on blog.
Don't repeat the same, old and tiresome information found all over the web.
Don't put an abrasive and offensive matter that nobody will read and respond to blogger.
Don't prefer copying expert as it is from someone else's site on blog.
Don't post just posting sake. Readers may not appreciate a scattered blog with off-message contents and may stop visiting.
Don't spread false, unauthorized information and rumors on blog.
These are some of the do's and don'ts from my side, which may help you to understand the terms and condition of blogging and make the blogging world totally pure of ideas and information.